This article first appeared in City & Country, The Edge Malaysia Weekly, on November 16, 2020 - November 22, 2020.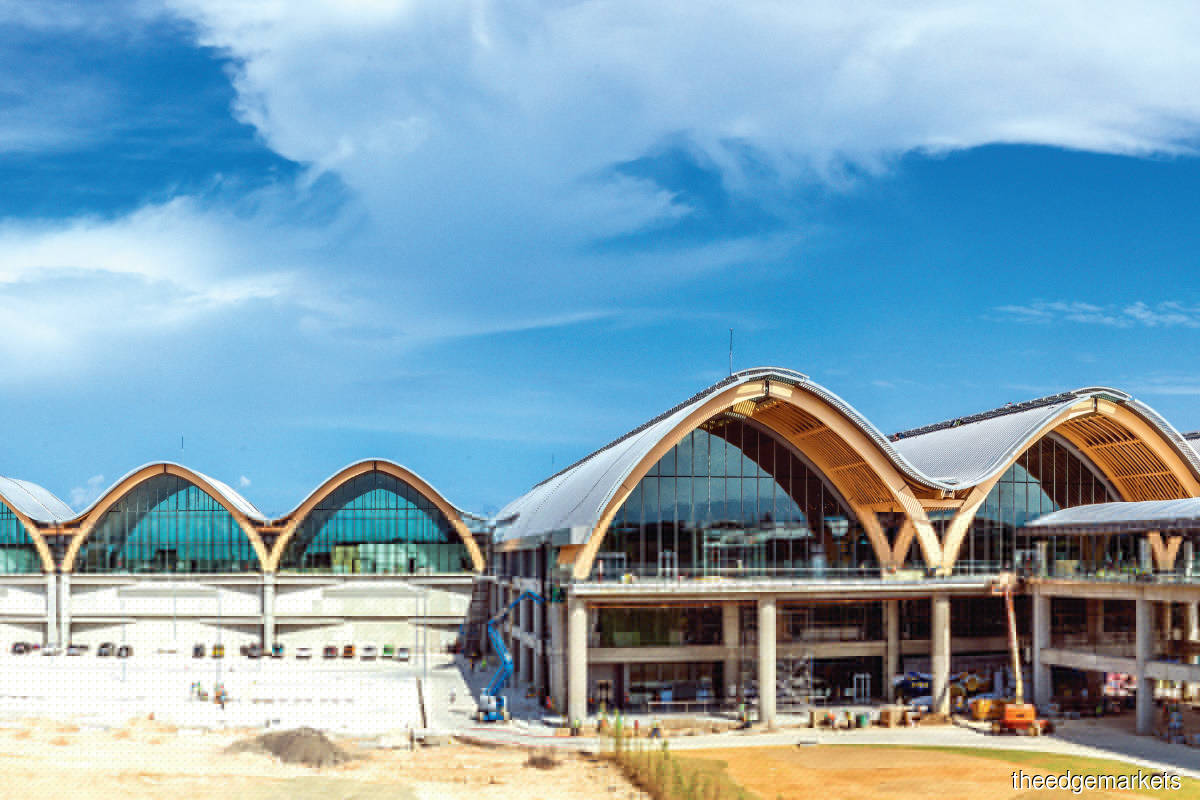 Malaysia is rich in many natural resources, including timber. Although timber has been used as a construction material for a long time, many professionals in the building industry do not favour it. In European countries, however, timber buildings are a common sight and the material is favoured for construction. Why is that so?
This article will discuss Malaysian timber and mass-engineered timber (MET) as a construction material and explore the challenges involved in using it as well as misconceptions about it.
City & Country spoke to Malaysian Timber Council (MTC), Ahmad Asmadi Mohammad, principal of Ahmad Asmadi Architecture and CEO of myGlam Sdn Bhd, and Professor Jegatheswaran Ratnasingam from the Faculty of Forestry & Environment at University Putra Malaysia (UPM) for insights.
Pertubuhan Arkitek Malaysia held two webinar sessions about timber construction on July 16 and Sept 18. The speakers for the first session were Wooi Lok Kuang, principal of Wooi Architect Sdn Bhd, and Azman Zainal, founder of Arkitek Azman Zainal; and for the second event,  authorised officer and professional engineer Anton Wanas and business development manager Phyllis Chong from Rubner Holzbau.
Timber and MET
Timber is the only renewable construction resource and there are more than 2,000 species in Malaysia, says Wooi.
Documents such as the Malaysian Code of Practice for Structural Use of Timber and the Malayan Grading Rules for Sawn Hardwood Timbers classify the timber species and divide them into strength groups, rules and regulations on using timber structures, and the grading rules.
For design purposes, timber species are divided into seven strength groups — SG 1 to SG 7 in order of decreasing strength. Some species are naturally durable and do not require treatment.
Architect Azman says hardwoods that are not naturally durable require treatment, and they are not easy to treat because of their high density.
According to UPM's Jegatheswaran, timber that falls under the category of heavy hardwood (density of more than 800kg per cubic meter) and in SG 1 and SG 2 is preferred for construction purposes. The common tree species used for construction purposes are Balau, Bitis, Chengal, Resak, Belian and Kekatong.
Wooi says the three aspects to consider in timber specification are architectural, structural and constructional.
"The structural aspect, which looks at species, grade and size, is important and more complicated as well because that is when defects in the timber need to be detected. It is advisable to engage the expertise of a timber grader," he says.
Meanwhile, MET refers to large wood products that are typically panelised and engineered such as cross-laminated timber (CLT) and glue-laminated timber (glulam), which are excellent load-bearing structures, says MTC.
The council explains that CLT is manufactured by binding layers of timber, known as lamella, with glue at a 90° angle to produce a solid timber panel that can support heavy loads such as structural and non-structural components in buildings.
Glulam refers to large solid wood members that are manufactured by gluing many smaller pieces together.
Benefits and disadvantages
One of the main benefits of using timber for construction is that it is an environmentally friendly and energy-efficient material, says UPM's Jegatheswaran. "It requires less energy to be converted into construction material. It is an excellent insulator of heat and sound, and it is a carbon-neutral material."
Another benefit is that it is a versatile material, as there are different tree species and the varying properties allow it to be selected for specific construction purposes, he explains. The advancement of technology has significantly improved the durability of timber and it can be re-engineered to increase its strength and durable qualities.
While timber has its benefits, there are also disadvantages. As it is a natural material, more care must be taken and treatment and verification need to be done accordingly.
"It has the natural ability to absorb and desorb moisture from the environment, and utmost care should be taken when it is used in a condition in which it will come into contact with moisture. Proper treatment must be done because timber is a combustible material in its natural form and biological agents such as insects and fungi can be attached to it," says Jegatheswaran.
MET, an enhanced version of natural timber, has its benefits as well. According to MTC, construction time is lessened and MET is prefabricated in factories and assembled onsite.
Apart from that, MET has a high strength-to-weight ratio. "For the same loading, the weight of timber required is much lower than the weight of other materials. Weight for weight, timber can carry a heavier load than steel," the council explains.
Misconceptions and challenges
While there are many benefits in the use of timber and MET as construction materials, it is rather difficult for it to be used widely in Malaysia because of various challenges and misconceptions.
Fire is a huge misconception when it comes to the use of timber and MET. "Although timber is combustible, it outperforms the other materials in an intense fire. Concrete and steel will crumble and buckle, and lose about 90% of its strength at 230°C, while timber will not ignite until it reaches 260°C and the charring rate is 0.6 to 0.7mm per minute," says MTC.
Timber's behaviour in a fire is very predictable and with the information and data provided from research, Rubner Holzbau's Wanas says that a glulam structure can be designed for 30, 60, 80, and 120 minutes' fire resistance without additional coating or cladding.
He also notes that the tropical climate will not harm timber in any way. "A combination of temperature and humidity will result in timber's taking on a certain amount of moisture. But, as long as it is lower than 20% of the Equilibrium Moisture Content (EMC), there is no issue at all."
Following a rule of timber engineering and design, however, timber cannot be exposed directly to the weather and rain, and should be properly protected.
For termite prevention, pre-construction measures are chemical ground treatment and the use of termite mesh in the foundations. Another method is to brush-apply certain chemicals onto the surface of the timber. Wanas cautions that timber should not be placed directly into the ground to avoid attracting termites.
Besides termites, another enemy of timber is the lack of ventilation. "Even if the timber is good hardwood, bacteria will still eat away at it. One way is to put salt on the timber, where the concept is the same as salted fish," says architect Azman.
The supply of timber itself is another challenge. Azman says there is no systematic supply for the local market and, most of the time, he has to rely on using reclaimed or second-hand timber from the demolition or junkyard.
To do MET, myGlam's Ahmad says a large supply is needed to glue the wood together. The limited supply is because there are no plantations for such purposes. It is also difficult to use Malaysian timber as MET because it is hardwood.
According to Rubner Holzbau's Wanas, softwood such as Spruce, Larch and Pine are used for MET, but these species are found only in Europe and North America. The cost of importing these species of softwood is high, says MTC.
As such, MET is more prevalent in the Western, owing to the adequate supply of softwood.
Ahmad agrees that the cost of the material itself is high, but, from a macro aspect, it is cheaper to use timber for construction.
"Timber is a light material. Because of this, the cost to do the foundation is less. In addition, as it can be produced offsite, the construction period is shorter and fewer labourers are needed, thus saving on time and labour costs. Production in the factory also means there is quality control," he explains.
Examples of timber building
The first public timber building in Malaysia is Galeri Glulam, which sits on a 4.9-acre parcel on Jalan Tampoi, Johor. It is owned by the Malaysian Timber Industry Board.
According to the MTIB website, it is also the first building in Malaysia to use glulam as the load-bearing structure — more than 80% of the structure uses wood to complement the design concept. Various species of Malaysian timber such as Resak, Keruing, Belian, Kekatong and Balau were used to construct the building.
Meanwhile, the first roof structure in Asia to be made completely from glulam is the extension of Mactan Cebu International Airport, the second-largest airport in the Philippines, says Rubner Holzbau's Wanas.
The 3-storey extension covers an area of 699,654 sq ft, and 48,437 sq ft of glulam was required for the undulating barrel-shaped supporting roof structure that has a height of 15m and a span of 30m.
The original design intent was to build a steel structure and plate it with timber, says Wanas. Because of the desire to receive and see off visitors in a special, resort-like atmosphere, however, the decision was made to use timber — for design, ecological and traditional reasons.
Closer to Malaysia, Rubner Holzbau is working on a timber building in Singapore for the Building Construction Authority Academy. As it is still a work in progress, Wanas declines to talk about it in detail.
"What I can tell you is that the 7-storey building, except for the lift shaft and escape stairs, are made of timber. At the top level, there will be a multifunction room for events and it will be covered with beams that span 36m. Moving forward, this will be one of the important timber buildings in Singapore," he says.