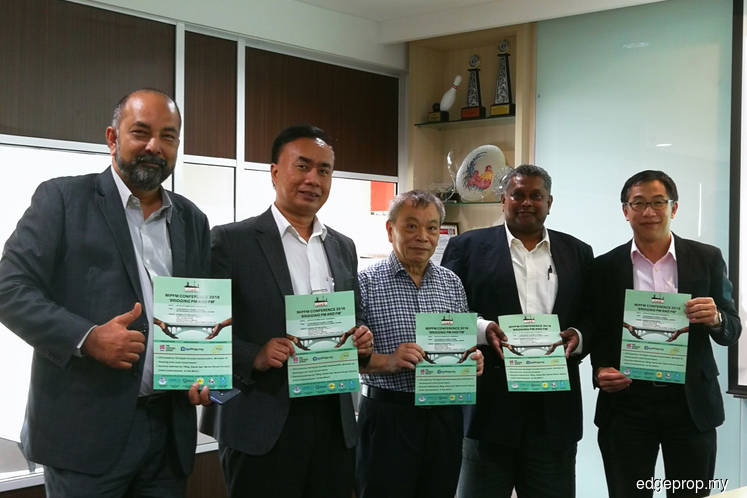 KUALA LUMPUR (Sept 27): There is a need to bring facility management and property management together to give the market a better understanding of the functions and roles of both fields as well as to raise their standards, said the Malaysian Institute of Property and Facility Managers (MIPFM) president Sarkunan Subramaniam.
"There is a lot of confusion in the market of what is FM [facility manager] and PM [property manager]. In fact, they are very much related and the best practices of both areas can be cross-utilised to achieve the common goal of first class professional management techniques," he told reporters at the pre-event press conference for the third annual conference themed "Bridging PM and FM".
"The status and the class of property and facility management that is being provided in the country is very, very lagging and the status is very worrying. So that's why MIPFM is here to educate the market what is the right practices in property management and facility management as the community deserves better management," he added.
Sarkunan will be moderating a forum at the upcoming MIPFM conference featuring seven speakers who will focus on clearing the confusion surrounding FM and PM, their functions and bridging the professional divide.
MIPFM's conference, which will be held on Oct 25 at Sunway Putra Hotel here, will feature six sessions and a forum with speakers from Malaysia, Singapore, Hong Kong and India. EdgeProp.my is the official media partner of the conference.
MIPFM council member and organising chairman of the conference David Looi Siew Fatt added that this year's conference aims to stress for all property and facility managers the importance of having honesty and integrity within the profession towards owners, investors, tenants and residents and other stakeholders.
"At the end of the day, there are similarities and differences [between FM and PM]. So the way MIPFM is looking at it is whatever that is systematic and similar, we will see how we could enhance [both] into better professions. And when it comes to differences between FM and PM, it would be good for them to learn from each other and at the end of the day, they can excel in their own area," he said.
Sarkunan added: "We are very passionate about moving the industry to the next level and I think in order to do that, bridging PM and FM is one of the key steps."