This article first appeared in The Edge Malaysia Weekly, on June 6, 2022 - June 12, 2022.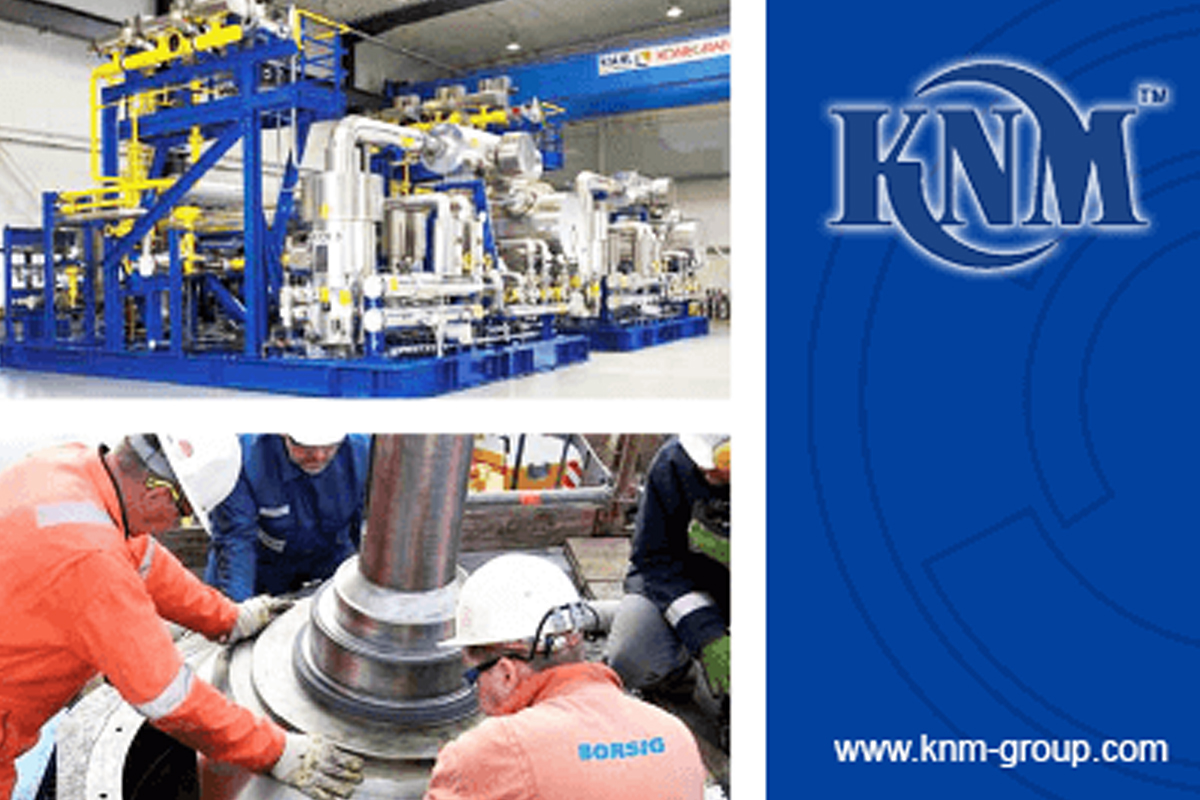 ON a hot and humid day at MAA Group Bhd's office in Jalan Ipoh last week, the insurance outfit's executive chairman, Datuk Tunku Yaacob Khyra, who is also KNM Group Bhd non-independent, non-executive chairman, explained a recent move by KNM to divest its key asset, Borsig Beteiligungsverwaltungsgeselschaft mbH (Borsig). MAA, in which he has a 41.81% stake, is KNM's largest shareholder with 9.41% equity interest.
According to Yaacob, the sale of Borsig will dampen earnings, but it will be compensated by huge savings in finance costs. The planned listing in Singapore of its new jewel in the crown, FBM Hudson Italiana SpA, is another catalyst ahead.
Here are excerpts from the interview.
The Edge: The trading volume of KNM shares has been tremendous.
Yaacob: But there is no block to sell. Mr Lee [Swee Eng, former managing director and 7% shareholder] has not sold any shares. MAA has not sold any shares. So, none of us have sold any shares.
The sale [of Borsig] is a good move, and the value is there. Yes, they [KNM] have lost money. They did buy the company very expensively. Now we are selling at the best price we can. There is an accounting loss, but for the company, it will be good going forward.
The sale was at a loss?
Dividends over the past, I believe, eight or nine years, there was about €212 million worth of dividends. From dividends alone, it was about RM1 billion, and the annual return was 17%.
Why is the share price tanking then if it is a good deal?
Wrong perception.
Will KNM be worth anything after the sale of Borsig?
Don't forget we also have a Malaysian operation. It is quite a big operation, but the biggest [revenue generator] will be [FBM] Hudson [Italiana SpA]. Hudson is a process equipment manufacturer, and the good news is that it is in the business of air processing equipment, used for LNG. Now with the war that is going on, pipeline gas into Europe will cease and Europe is looking to invest in LNG, and Hudson  will be making the equipment. The demand for LNG will be substantial in Europe,  so Hudson's books will fill up  very fast.
So you don't see much of an issue after Borsig is sold?
No, [KNM] is still okay. It just needs to refinance itself. Just as an example, the interest charge on the debt of Borsig was RM85 million. In fact, without Borsig we could have made more.
Borsig's earnings were ring-fenced, so it was not easy to touch the balances. At the end of the day, Borsig gives us good accounting profits, but we can't dividend up the cash to us because the bankers in Germany had ring-fenced the cash for operations only.
You are saying you didn't sell at a loss.
Can you clarify that?
You are just looking at what it was purchased for and what it was sold for.  It was purchased in 2008 for €350 million and we sold it for €220 million. But in between there were dividends of close  to €212 million. In that sense we are still up.
Most of the time, when you purchase an asset, a company where the purchase price is more than the asset, you have goodwill. So largely what we are losing is the goodwill … we have written off all the goodwill.
And the price it was acquired for — €350 million — was high?
At that time, it was too high. But in any case, to say that we have made a loss is not so correct.
And you are saying that Hudson couldn't bid for jobs because of a conflict of interest, as it had the same owners as Borsig?
Yes, yes exactly. You know in Europe,  in the Middle East, whenever there are tenders you cannot … most of the time, Borsig has very good margins, but Hudson can do the same thing and the costs are lower.
So, you see the future is bright for KNM?
Yes, it is. In fact, the issue plaguing the company for the last 10 years has been the high debt level, high interest costs. So, it looks like we were working for the banks. We can report profits [with Borsig] but we couldn't touch them.
From what we know, other than the Germans who acquired Borsig, there was also an American private equity fund if I'm not mistaken, and this was the best deal?
There were a few parties interested.  But at the end of the day, with the sudden war in Europe, due to the geopolitical risks, one party said they wanted a huge discount. We told them it was not enough.
Where do you see KNM in two years?
In two years' time, it will be a cash-rich engineering company. But in the past, a lot of engineering, procurement, construction and commissioning (EPCC) projects were undertaken, which have not been successful. From the five core [areas] that they [KNM's old management] did, they only made money in one.
EPCC is a very dangerous business. So moving forward, we will focus on what Hudson is doing — making equipment that is used by the oil and gas industry. So, specialising in equipment making, they make it in Milan. They have a very big facility in Milan and a big facility in Dubai, and my view is that the Malaysian facilities should just do what Hudson is doing, and Malaysia will be doing parts for Hudson … I think that is our future.
Are you in KNM for the long haul?
Maybe not. Our interest is so small, only 9%. It's not strategic.
So, will you increase your stake?
I can't say … But it's a lot of money. I came here thinking I could create good value from the listing of Borsig, but that couldn't happen. But at least I spent enough time with the board looking at all the options and this, at the end of the day, is the only realistic option, the best thing for the company.
[If] the share price goes up, you ask me if I will sell TY … [my answer is] ya … if it goes up, I will sell yes. If it goes down, will I buy some more? Yes, probably. For the MAA group, KNM is not strategic, but it's a good investment. If it goes up, jual; comes down, beli — we trade shares. But so long as the company is run properly, professionally, I'm okay.
So basically, you are saying this sale is a good deal for KNM?
It's a good deal. Our assets are real assets. There is equipment, there is land, there is property, there are factories. And the Milan land, you can make it into a commercial facility, so it's very valuable.