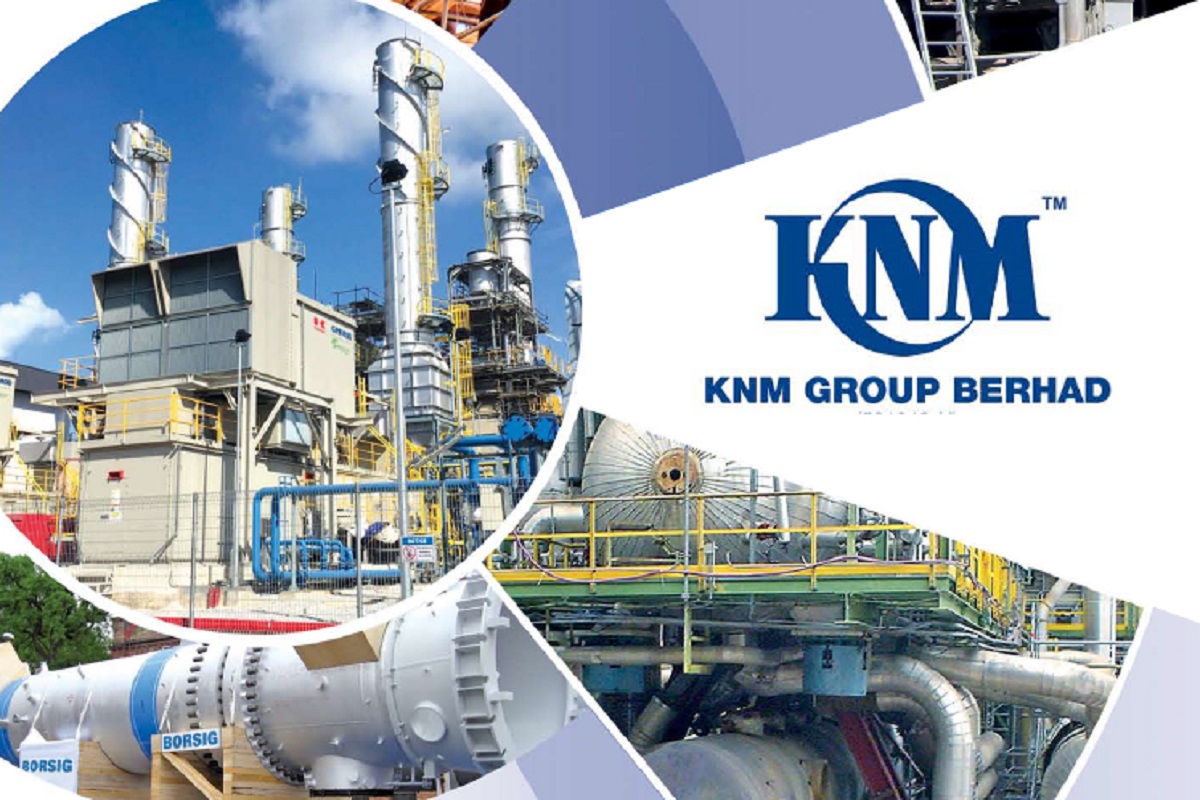 KUALA LUMPUR (Dec 22): KNM Group Bhd has proposed a slew of corporate exercises to improve its financial position, including disposing of its Thai and UK plants and listing Germany-based Borsig Group.
This comes as the group is seeking to resolve its recent default on its 2.78 billion baht (RM346.76 million) Thai bonds, and "unlock the sum-of-the-parts value of KNM Group for its shareholders".
In a statement, KNM said that over the next three months, it plans to sell its 72%-owned 200,000 litres-per-day bio-ethanol plant in Thailand to fully settle the outstanding amount related to the Thai bonds issued to finance the project.
In the same period, the group said it is also in negotiation with an investor for the proposed sale of land and project assets related to its waste-to-energy (WTE) project in Peterborough in the UK.
KNM first announced the WTE project a decade ago, but only managed to secure financing in 2017 due to its stretched balance sheet from past acquisitions, made worse by the downturn in the oil and gas industry which it serviced.
Meanwhile, a longer-term timeline of six to 12 months has been set for the proposed initial public offering of Borsig Group — its largest income contributor — "at a suitable stock exchange".
Monetisation of Borsig had been on the cards for some time. The engineering group was acquired in 2008 for €350 million (RM1.67 billion). Other subsidiaries include Italy-based heat exchanger supplier FBM Hudson Italiana SpA.
While the Thai bio-ethanol plant is up for sale, KNM said it intends to remain as the engineering, procurement, construction and commissioning contractor for its proposed expansion by another 100,000 litres per day.
KNM will appoint a principal adviser, while continuing to pursue other options to monetise the assets of Borsig, including disposal of its subsidiaries.
"In order to oversee the corporate exercises, the board has formed a restructuring committee consisting of four board members that convenes on a regular basis so as to assist and guide the management in an expeditious manner.
"The restructuring committee will also engage directly with various lenders to ensure full commitment and transparency of the proposed corporate exercises and their respective progress," KNM added.
In the next two months, the group is also seeking financing in Germany, having mandated a bank in the country to arrange a new term loan via a consortium of banks there.
For that same period, the group is in discussion with advisers on the proposed injection of selected subsidiaries into a special purpose acquisition company (SPAC), in exchange for cash and a stake in the SPAC within the next six to nine months.
Proceeds from the term loan and the SPAC arrangement "will be used to repay KNM Group's borrowings, working capital and other purposes to be determined by the board at a later date", it said.
"The proceeds from the corporate exercises will not only enable us to rectify the outstanding amount due under the Thai bonds, but will also enable the management to focus on growing our businesses and unlock the sum-of-the-parts value of KNM Group for its shareholders.
"The enhanced financial position and better clarity on the future prospects of KNM Group will also be essential in convincing our customers and suppliers to engage in business dealings with us and would further improve employee retention," the group said.
KNM triggered the Practice Note 17 (PN17) criteria following the Thai bonds default, but did not fall into PN17 status thanks to a grace period under Bursa Malaysia Covid-19 relief measures.
The group was on investors' radar recently, following the emergence of MAA Group Bhd as the largest shareholder with a 10.35% stake, as KNM's founder Lee Swee Eng pared his stake in the company.
KNM has been struggling to pay off its borrowings, which amounted to RM1.28 billion as at end-September, with net gearing at 0.6 times.
Shares of KNM slid half a sen or 3.45% to 14 sen on Wednesday, giving the group a market capitalisation of RM505.2 million.