This article first appeared in The Edge Financial Daily, on April 18, 2019.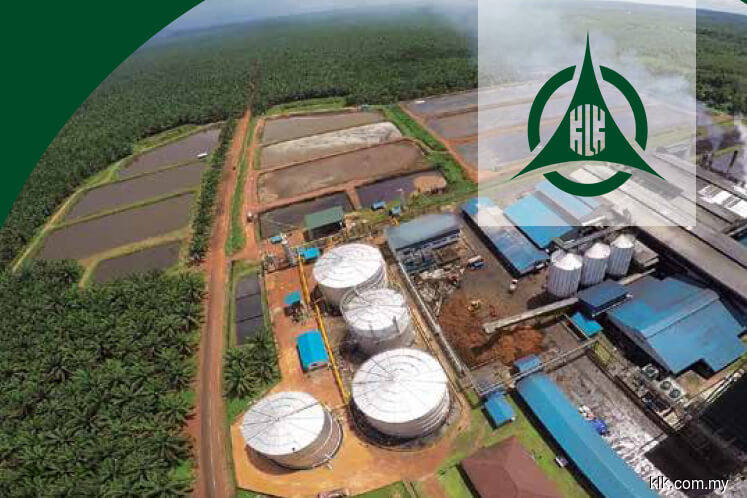 Kuala Lumpur Kepong Bhd
(April 17, RM24.70)
Maintain sell with a higher fair value (FV) of RM23.45 (previously RM22.65): We have used Kuala Lumpur Kepong Bhd's (KLK) financial year 2020 forecast (FY20F) earnings per share (EPS) to arrive at its FV of RM23.45 a share. We have assumed an unchanged price-earnings ratio of 27 times for KLK's FY20F EPS of 86.9 sen.
We have reduced KLK's FY20F net profit by 4.7% to account for weaker earnings before interest and tax (Ebit) margins for the plantation (upstream and downstream) and manufacturing (mainly oleochemical) divisions. We believe that rising production costs would erode Ebit margins for the plantation division. For the manufacturing unit, weak selling prices are expected to exert downward pressure on Ebit margins.
The plantation division is estimated to account for 58% of KLK's Ebit for FY20, while manufacturing is expected to account for another 38%. Property is envisaged to make up the balance 4% of KLK's FY20F Ebit.
We have assumed that KLK's fresh fruit bunch (FFB) production would improve by 4.5% in earnings for FY19 (first half of FY19: 5.6%) and 2% for FY20. We believe that KLK's FFB output in Indonesia would climb by more than 10% in FY19, while in Malaysia, FFB production is expected to be flat. Indonesia is expected to account for half of KLK's FFB production in FY19.
We understand that weather conditions for KLK's oil palm estates in Indonesia and Malaysia are favourable presently. There is ample rainfall for KLK's oil palm estates in Sumatra and Kalimantan. Although it has been dry in Sabah in the past few months, rains have started arriving.
We believe that KLK's ex-mill group production cost would be flat at RM1,370 a tonne for FY19, compared with RM1,370 a tonne for FY18. After rising by about 20% in FY18, KLK's fertiliser costs are expected to stagnate in FY19.
We believe that KLK would continue acquiring assets this year. It is not known if the group would be interested to acquire Sime Darby Plantation Bhd's oil palm estates in Liberia.
Currently, KLK has 7,888ha of planted areas in Liberia, while Sime Darby Plantation has 10,442ha. KLK had gross cash of RM1.47 billion as at end-December 2018. Last year, KLK acquired 7,500ha of oil palm estates in Kalimantan for US$80 million (RM312 million) cash. — AmInvestment Bank, April 17