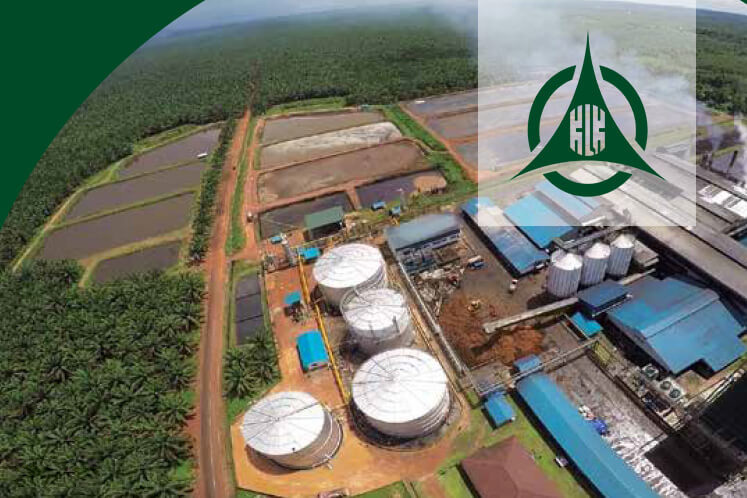 KUALA LUMPUR (Aug 14): Kuala Lumpur Kepong Bhd's (KLK) third quarter net profit jumped 25.9% to RM141.9 million, from RM112.8 million a year earlier, on better performance by its manufacturing and property development segments which offset a decline in the plantations segment.
Earnings per share for the quarter ended June 30, 2018 rose to 13.3 sen from 10.6 sen previously, the plantation giant said in a filing with Bursa Malaysia.
The higher earnings were achieved despite a decline of 11.1% in quarterly revenue to RM4.33 billion from RM4.87 billion a year ago.
KLK said the plantations segment recorded a 43.6% reduction in pre-tax profit to RM127.8 million from RM226.6 million in the previous third quarter.
It said that while the unrealized foreign exchange translation loss on loans advanced and bank borrowings to Indonesia subsidiaries were much lower at RM2.9 million compared with RM25.7 million in the same quarter a year ago, the results of the segment was affected by the drop in the selling price of crude palm oil (CPO) and palm kernel (PK) as well as the negative contribution from processing and trading operations.
CPO and PK saw a decline of 13.9% and 23.3% in their prices during the quarter to RM2,302 per tonne and RM1,695 per tonne respectively.
As for the manufacturing segment, it saw a pre-tax profit of RM83.5 million compared to a loss of RM21.9 million in the previous third quarter on the back of a 4.2% increase in revenue.
"Favourable margins were achieved with lower raw material cost. However, the change in fair value on outstanding derivative contracts had generated an unrealized loss of RM50.8 million (against an unrealized gain of RM454,000 previously), " it said.
The group said its oleochemical division achieved a pre-tax profit of RM85.1 million in the current quarter under review compared to a loss of RM26.1 million in the corresponding quarter a year ago, while other manufacturing units recorded a loss of RM1.6 million against a profit of RM4.2 million previously.
KLK also saw a sharp rise in quarterly pre-tax profit for its property development segment to RM8.3 million from RM2.5 million previously, as revenue rose to RM50.6 million from RM14 million.
The group said its nine-month cumulative net profit for the period ended June 30, 2018 fell 14.6% to RM651.8 million or 61.2 sen per share, from RM763 million or 71.6 sen per share  in the previous year's corresponding period.
Revenue for the period also fell 10.3% to RM14.2 billion from RM15.8 billion previously.
On prospects, KLK said the plantation segment's profit will be lower with the current weak CPO prices.
It however noted that the decline in plantations profit will be mitigated by better performance of the oleochemical operations, achieved through higher capacity utilisations and operational efficiencies along with lower raw material prices.
"Overall, the group expects a lower profit for the current financial year," it added.
KLK's share price rose 0.73% or 18 sen to RM24.86 today with about 553,000 shares traded, giving it a market capitalisation of RM26.5 billion.