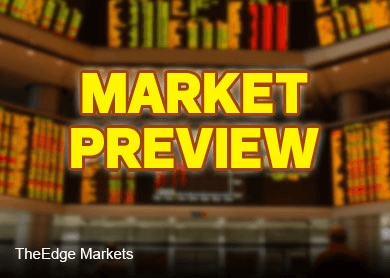 KUALA LUMPUR (June 12): The FBM KLCI is expected to consolidate further today despite the overnight uptrend at most global markets.
Global equity markets rose on Thursday on optimism over still testy Greek debt talks and on strong US retail sales, which lifted the US dollar and bolstered expectations the Federal Reserve will raise interest rates this year, according to Reuters.
European shares pared gains after the International Monetary Fund's delegation unexpectedly left Brussels and flew home, citing major differences with Athens. Greece wants to step up negotiations, a Greek spokesman said later, it said.
AllianceDBS Research in its evening edition Thursday said that supported by the up close in the preceding day, the FBM KLCI had on June 11 traded higher to 1,744.77 on opening bell as some market participants chose to chase certain stocks in anticipation of a higher market.
However, it said non-follow through buying interest in the area of 1,744.77 prompted renewed selling pressure.
The research house said this pushed the benchmark index down to a low of 1,733.17 before settling near the day's low at 1,734.76 (–0.87, –0.05%).
"In the broader market, losers outnumbered gainers with 468 stocks ending lower and 289 stocks finishing higher. That gave a market breadth of 0.61 indicating the bears were in control," it said.
AllianceDBS Research said the benchmark index registered another day of higher high on June 11.
"However, the near day's low down close indicated that many market participants were still unwilling to play on the buying side, though the higher opening level should have helped to open up the path for the market to trade much higher.
"That was believed to be owing to the weak market sentiment.
"The most critical factor that was keeping market participants from establishing stock positions at the current low price level was the fear of further decline," it said.  
AllianceDBS Research said that given the market actions in the last 9 days, the benchmark index was likely to consolidate between 1,727 and 1,752 in the coming few days.
The research house said that indicator wise, the MACD was still below the 9-day moving average line.
"The analysis of overall market action on June 11 revealed that buying power was weaker than selling pressure.
"As such, the FBM KLCI would likely trade below the 1,733.17 level on June 12," said AllianceDBS Research.