This article first appeared in The Edge Financial Daily, on November 13, 2019.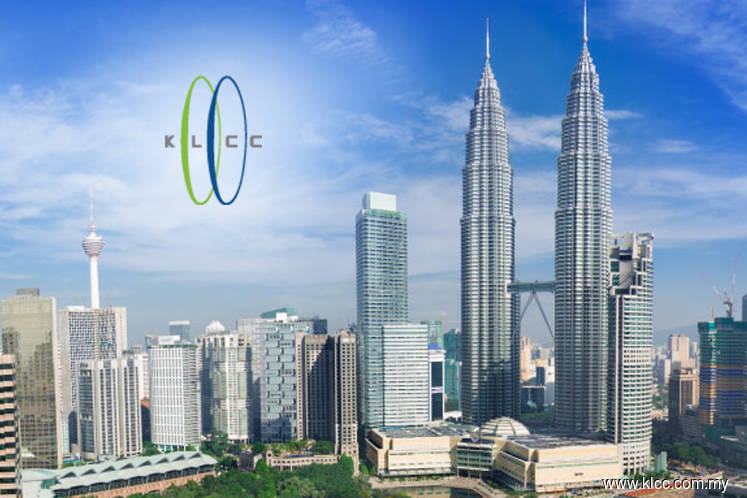 KLCCP Stapled Group
(Nov 12, RM7.99)
Maintain neutral with an unchanged target price (TP) of RM7.78: KLCCP Stapled Group's nine months of financial year 2019 (9MFY19) core net income (CNI) of RM545.7 million was within expectations — 72% and 75% of our and consensus full-year estimates respectively. Its distribution per unit (DPU) of 8.80 sen was announced for the quarter, bringing the cumulative DPU to 26.40 sen.
On a sequential basis, its third quarter (3Q) CNI was marginally higher at RM181.4 million or 0.6% quarter-on-quarter (q-o-q) mainly due to higher contribution from the retail segment. KLCCP's profit before tax (PBT) for the retail segment grew 2.5% q-o-q mainly due to a lower maintenance cost. Narrowing losses from the hotel segment also helped in higher earnings for 3Q. Take note the hotel segment's pre-tax loss was RM424,000 compared with a pre-tax loss of RM816,000 for the previous quarter.
Its 9M CNI was marginally higher at RM545.7 million or 0.8% year-on-year (y-o-y) mainly driven by the retail division. Its PBT for the retail division inched up 2.7% y-o-y due to a higher rental rate and a strong advertising income, cushioning the loss from the retail income from a reconfiguration exercise. Earnings for the office division were stable on a long-term lease profile and full occupancy at all office buildings.
We made no changes to our earnings forecasts for FY19 and FY20. We also maintained our TP of RM7.78 from RM7.76, based on the dividend discount model with a required rate of return of 7.8%, as well as our "neutral" call on KLCCP due to a flattish earnings outlook. Its dividend yield is estimated at 4.4%. — MIDF Research, Nov 12