This article first appeared in City & Country, The Edge Malaysia Weekly, on March 9, 2020 - March 15, 2020.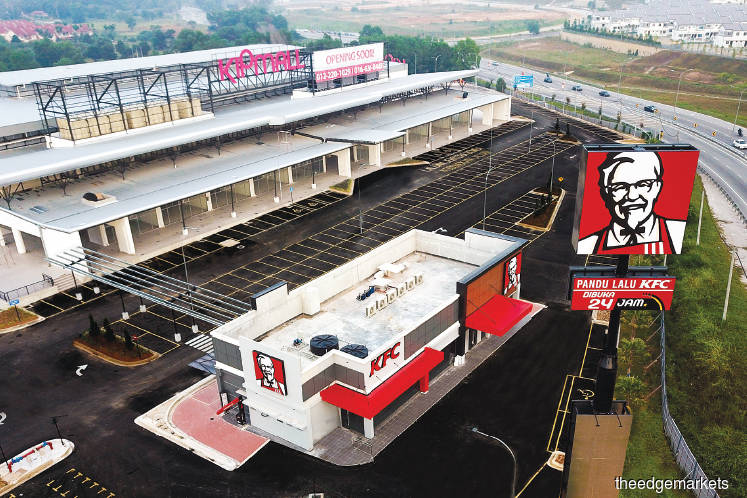 KIP Mall Desa Coalfields will feature 99 retail lots and 40 kiosks. There will be a 4,000 sq ft single-storey KFC drive-thru within the compound.
Photo by KIP Group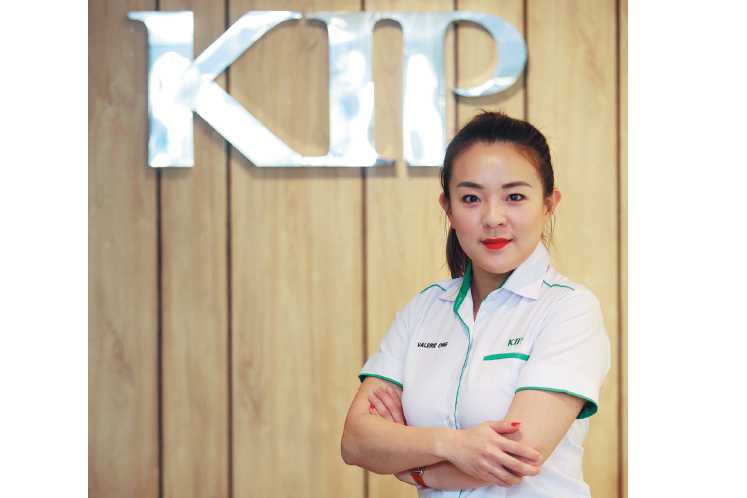 Ong: Customer experience is paramount to the retail business. Thus, the mall should ensure there are sufficient marketing and promotional activities to provide shoppers with a great shopping experience.
Photo by Sam Fong/The Edge
Property developer KIP Group is set to open KIP Mall Desa Coalfields in early April. The one-stop shopping mall is situated in Jalan DC 4/5, Desa Coalfields, Sungai Buloh.
To create spaces that are sustainable for both shoppers and tenants, KIP Group uses steel construction that makes it easier to extend and reconfigure the building's structure. "We are not just building a shopping mall but also putting the ecosystem back into the area by providing space for retailers to conduct their business," says group CEO Valerie Ong in an interview with City & Country.
There are no other shopping malls within a 20km radius to cater for the residents in Desa Coalfields, hence Ong is confident that the community-centric neighbourhood shopping mall will thrive because the catchment population is already there. "The mall is also close to various education institutions such as SK Desa Aman Coalfields, SK Bukit Cerakah, SMK Puncak Alam, SMK Saujana Utama, SJK(C) Kundang, HELP International School, Wesley Methodist School and Universiti Teknologi MARA," she adds.
Sited on a 7.4-acre freehold parcel, KIP Mall Desa Coalfields has a gross floor area (GFA) of 244,155 sq ft and net lettable area (NLA) of 141,869 sq ft.
The 2-storey mall is 95%-completed and will feature 99 retail lots and 40 kiosks. According to Ong, the mall has an occupancy rate of 80% and this is expected to increase to 90% six to eight months after its opening.
The group has secured tenants such as Econsave, Mr DIY, Metro Optical Group, Secret Recipe, Tealive, Guardian, Watsons, Maxis, Cuckoo, King's Confectionery, The Chicken Rice Shop and PappaGrill.
Ong says the focus is on local retailers and small and medium enterprises (SMEs) that offer products and services such as a supermarket, food and beverage (F&B), fashion, health and wellness and electronics under a single roof.
"We aim to put in the more renowned and reliable tenants that have a track record so as to give confidence to the SMEs. The lower ground floor will be mainly for services and household items while the upper floor will be for F&B and fashion retail outlets," reveals Ong.
There is a 4,000 sq ft single-storey KFC drive-thru restaurant within the compound as well as 436 complimentary outdoor car bays and 240 motorcycle bays.
"Tenants can look forward to the catchment of shoppers of about 230,000, including shoppers from the medium mass market in Sungai Buloh, which has a high number of Malays," Ong adds.
From its 20 years of experience in retail space, KIP Group knows that a major cost component of any retail property is utilities, which it is focused on keeping to a minimal. "We will use solar panels for the mall … as a consequence, there will be major savings for the tenants," says Ong.
She notes that it is important to understand the tenants' needs. "For instance, Econsave, which is the anchor supermarket, will need about 50,000 to 60,000 sq ft, and Mr DIY, a home improvement store, will require 8,000 to 10,000 sq ft. F&B outlets will need 800 to 1,500 sq ft each and an SME retailer will take up 300 to 500 sq ft."
Is online shopping affecting KIP Group? "Though many consumers now buy goods online, the group's business model is premised on locating its malls in upcoming and growing markets where consumers prefer physical buying. After all, going to malls is highly embedded in the Malaysian culture and lifestyle and not everything can be purchased or enjoyed online," says Ong.
The mall is accessible via Jalan Kepong, Jalan Batu Arang, Jalan Meru Tambahan, Guthrie Corridor Expressway, Kuala Lumpur-Kuala Selangor Expressway, North-South Expressway and the upcoming West Coast Expressway, which will be fully operational by 2022.
Challenges for KIP Group
Ong says a challenge is selecting the right mix of tenants. "The tenants will be selected based on the mall's location and the changing market trends. We will take proactive leasing strategies to constantly review and enhance the tenant mix to adapt to the changing market trends and evolution of customers' needs."
"Customer experience is paramount to the retail business. Thus, the mall should ensure there are sufficient marketing and promotional activities to provide shoppers with a great shopping experience."
A retail mall's location will have a major impact on its public presence, walk-in traffic and potential for future income. "In building suburban malls, we identify areas with a catchment of about 300,000 people and these malls must attract tenants whose revenue can cover the rent. In this respect, we endeavour to understand tenants' needs to ensure that they will do well," says Ong.
Upcoming projects
KIP Group has plans to add two new shopping malls to its portfolio in the next two years, bringing the total to 11. "These include six properties that were injected to our listed entity, KIP Real Estate Investment Trust (REIT), and KIP Mall Kuantan and KIP Mall Sungai Petani, which are in the pipeline," reveals Ong.
The group aims to open KIP Mall Kuantan, which will be sited on a 6.74-acre parcel in Bandar Indera Mahkota, Kuantan, by 2H2021. A 2-storey KFC drive-thru in the mall's compound was opened in 2016. Meanwhile, KIP Mall Sungai Petani — which will occupy a 6.1-acre parcel in Sungai Petani, Kedah — is expected to open its doors by 2H2022. Both projects are still in the planning stage.
KIP REIT's portfolio currently comprises KIP Malls in Tampoi, Kota Tinggi and Masai in Johor Baru, one each in Senawang, Bangi, and Melaka, as well as Aeon Mall Kinta City in Ipoh.
Ong says KIP Group has two core businesses — development and retail — that contribute equally to the group's revenue. "For the retail sector, we are more focused on investment properties. KIP REIT has its own criteria such as occupancy and rental rates in acquiring the retail malls. Once these criteria are met, KIP Group will sell or lease our malls to KIP REIT," she adds.
KIP Mall Kota Warisan, which opened its doors in 2018, has achieved a 97% occupancy rate. Occupying a 10.1-acre parcel within the 37-acre freehold mixed-use development, KIP Sentral @ Sepang, the 2-storey mall has an NLA of 158,051 sq ft and comprises 156 retail lots and 50 kiosks.
Launched in 2012, KIP Sentral comprises small office/home office units, shoplots, retail lots and KIP Hotel.
"We are currently looking at the possibility of injecting KIP Mall Kota Warisan into the fund this year, and will continuously look at any yield-accretive third-party properties for acquisition," says Ong.