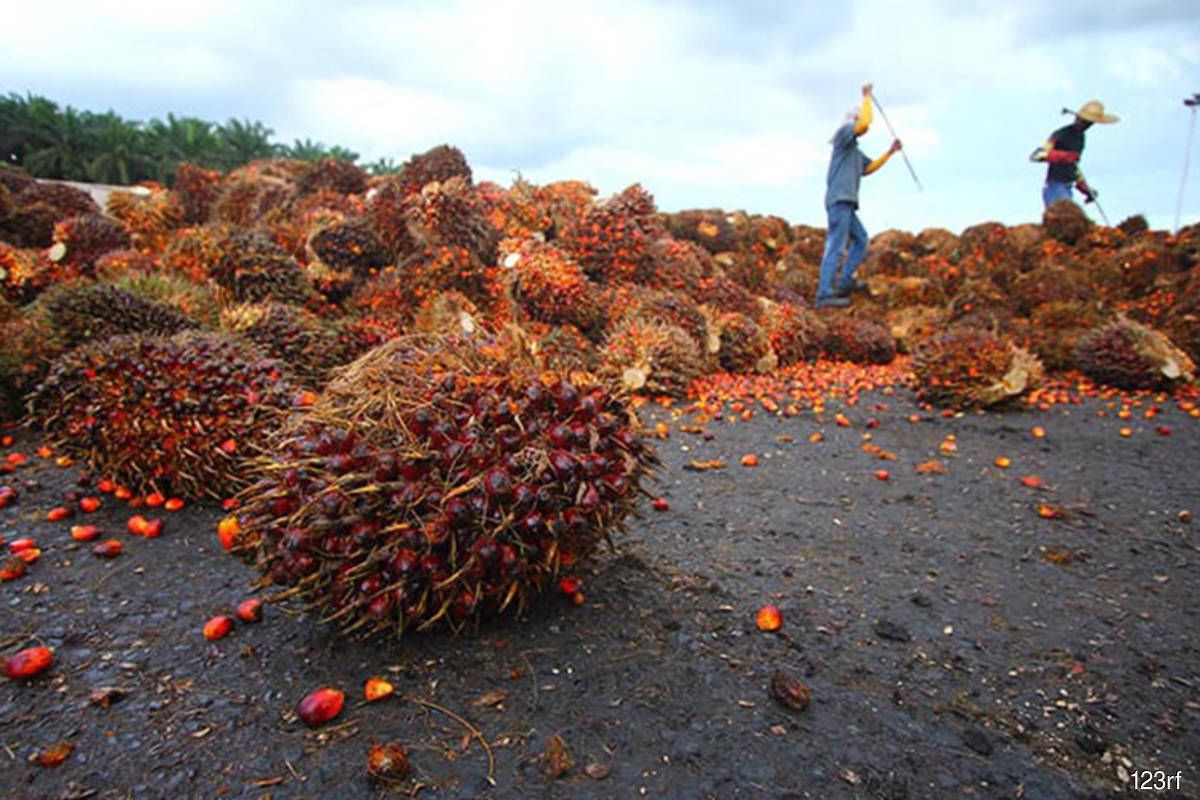 KUALA LUMPUR (Dec 29): Kim Loong Resources Bhd's net profit for the third quarter ended Oct 31, 2020 (3QFY21) more than doubled to RM28.84 million from RM13.79 million a year ago, underpinned by higher fresh fruit bunches (FFB) and crude palm oil (CPO) prices.
The group's revenue for the quarter climbed 58.92% to RM278.6 million from RM175.31 million, the group's filing to Bursa Malaysia today showed. It also declared a special dividend of 3 sen per share for its FY21 ending Jan 31, 2021. The ex-date for the dividend is Jan 22, while the entitlement is fixed on Jan 25. The dividend will be paid out on Feb 22.
The group's better performance for the quarter was mainly lifted by higher FFB and CPO prices, which rose 45% and 40% respectively. In addition, it also recorded a 9% higher FFB production, while CPO's improved by 12%.
For the nine months ended Oct 31, 2020 (9MFY21), the group's net profit has also more than doubled to RM84.9 million from RM38.71 million a year ago, while revenue rose 43.99% to RM717.94 million from RM498.59 million. The improved 9MFY21 performance came as FFB prices climbed 31% in the period, while CPO prices improved by 29%. In addition, FFB and CPO production was also higher by 6% and 17%, respectively.
"With the impressive performance for the first nine months which has doubled the profit made in the whole of the preceding year, we foresee the group's performance for the financial year 2021 to be good," Kim Loong Resources said on its prospects.
In particular, it noted that its plantation operations will continue to benefit significantly from high CPO price — which rose sharply to above RM3,600 per tonne recently — despite a gradual and expected drop in FFB production in the fourth quarter due to the seasonal factor of cropping trend.
The management also expects its milling operations to process about 1.33 million tonnes of FFB for FY21, up 17% from FY20.
"Although the development of Covid-19 is still uncertain, the management will remain vigilant and resilient upon dealing with challenges and any potential adverse impact arising from the Covid-19 pandemic on the operations of the group," it added.
Kim Loong Resources shares closed 1 sen or 0.62% lower at RM1.61 today, giving the group a market capitalisation of RM1.51 billion.