This article first appeared in The Edge Financial Daily, on April 8, 2020.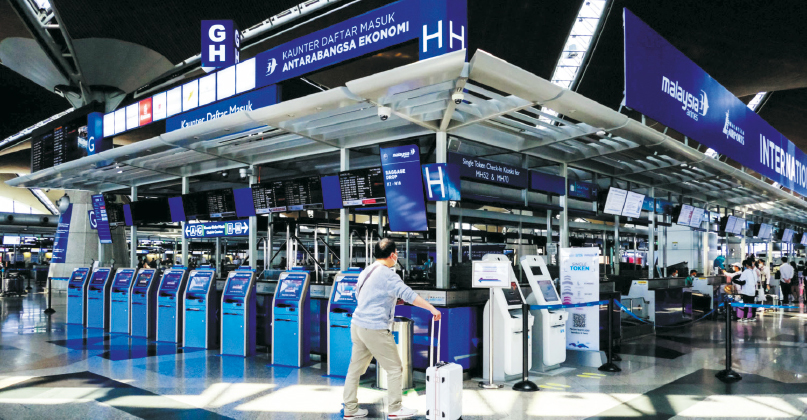 The GSV offer is backed by a group of institutional investors, professionals with aviation experience and former senior executives of the now-defunct Malaysian Airlines System Bhd as advisers. (Photo by Bloomberg)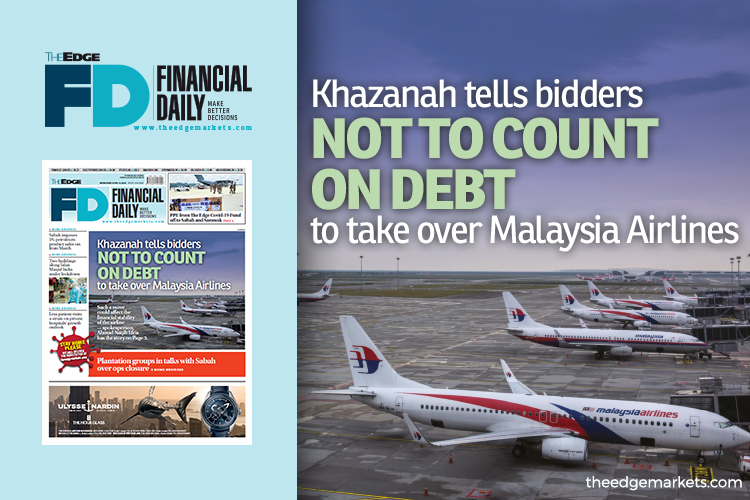 KUALA LUMPUR: Khazanah Nasional Bhd, which wholly owns Malaysia Airlines Bhd (MAS), has suggested to bidders that are keen on taking over the ailing national carrier that they should not be too dependent on debt to finance the acquisition.
The government-linked fund, which had last month said it received nine proposals, of which four were shortlisted, on taking over MAS, warned that debt-financing may not be a viable option considering the financial health of the carrier, which has been loss-making for years.
A spokesperson for the government-linked investment fund said dependence on borrowings could affect the financial stability of the airline.
"A structure that is dependent on heavy borrowings could jeopardise financial stability and add to the risk of failure in the future," the spokesperson told The Edge Financial Daily via email yesterday.
Khazanah revealed that it has received several proposals from various parties. "In evaluating these proposals, emphasis is given on the respective investment structure of the proposals concerned," the spokesperson added.
Over the weekend, The Edge weekly reported that Golden Skies Ventures Sdn Bhd (GSV) made a formal takeover offer for MAS, which entailed the injection of US$2.5 billion (RM10.88 billion) of capital into the carrier and assuming the carrier's full outstanding sukuk.
GSV chief executive officer (CEO) Shahril Lamin told The Edge that the special-purpose vehicle (SPV) was invited by Khazanah to participate in its bidding process in late January and that GSV submitted its takeover bid for MAS to Morgan Stanley last month.
GSV deputy CEO Ravindran Devaratnam said that the proposal had taken into account the impact of the Covid-19 outbreak.
The SPV had sought to buyout Malaysia Aviation Group Bhd, which include MAS and other units such as MAB Kargo, MAB Engineering, Firefly and MASwings.
It had targeted for the national carrier to turn profitable within two to three years of the takeover, assuming that Covid-19 is contained by June.
GSV consists of several entities sharing a common goal of returning MAS to its glory days of being a leading global premium flag carrier, according to Shahril, who is a corporate lawyer.
The entities comprise several institutional investors, a group of professionals with aviation experience and a group of former senior executives of the now-defunct Malaysian Airlines System Bhd as advisers.