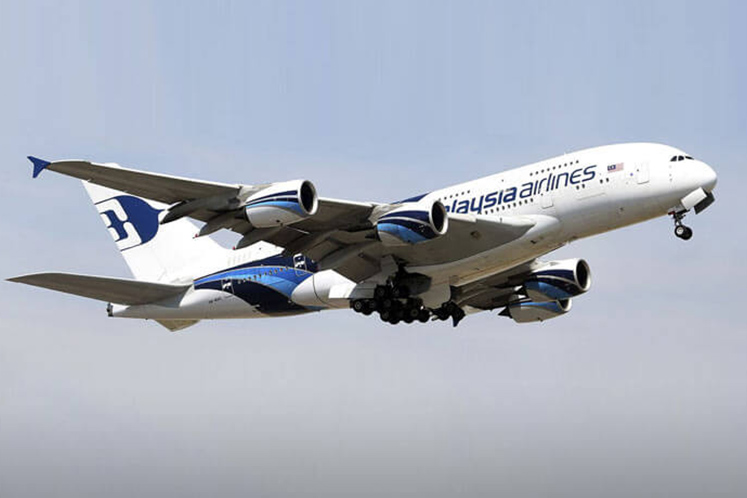 KUALA LUMPUR (Jan 18): Khazanah Nasional Bhd, the sole shareholder of Malaysia Airlines Bhd, said the loss-making national airline's recovery plan is slightly behind schedule, with the airline now expected to break even by the first half of next year versus the initial target of 2018.
Khazanah managing director Tan Sri Azman Mokhtar said the airline was initially expected to break even in 2017 or 2018, but it has pushed back its target due to external factors such as currency fluctuations and oil prices.
"The initial target was for the airline to be listed or in a position to be listed in 2019. As you know, one of the requirements for a listing is to be profitable," he told a news conference to announce Khazanah's financial, strategic and societal performance in 2017 and outlook for 2018 today.
"It's fair to say that Malaysia Airlines is slightly behind on financials, but bear in mind that there are many factors (affecting its performance) such as oil price and currency (fluctuations). But we are quite confident. We are heading in the right direction.
"The first half of the five-year journey was about resetting the cost base, which was quite painful as we had to cut staff and renegotiate over 5,000 contracts. Now the cost base has been reset and it's starting to turn around," Azman added.
Khazanah executive director Jiv Sammanthan said currency has a major impact on Malaysia Airlines' operations.
He explained that when the 12-point MAS Recovery Plan was initiated in 2014, the baseline assumption for the ringgit against the greenback was between 3.90 and 3.95, but the local currency had depreciated to around 4.40 in 2017.
"That directly translates to a negative impact of approximately RM500 million to the bottom line. So, we had to work very hard to recover costs and grow revenue and they have done that very well," he said.
Jiv highlighted that Malaysia Airlines' load factor was among the highest in the market in 2017, adding that the year saw the rebuilding of the Malaysia Airlines brand to win back its customers.
The Australia and North Asia markets, which were the two most significantly affected markets for the airline, are now the airline's strongest markets again.
"We are bringing in new planes, which would give us more ASKs (available seat kilometres) and translate into better revenue and that is what will be driving the recovery in 2018.
"We recognised the effect of external factors, but I believe the brand has recovered and we are in the position now to grow and certainly into the second half of 2018 we will break even or at the latest in the first half of 2019," said Jiv.