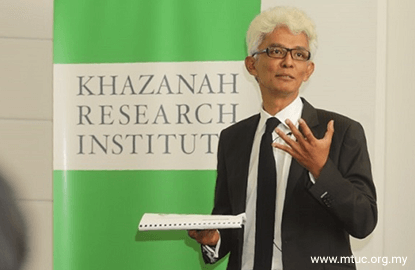 KUALA LUMPUR (Sept 23): Malaysians within the lower income group will not be able to afford to buy houses if escalating prices of real estate here are not reduced.
Khazanah Research Institute managing director Datuk Charon Mokhzani said housing prices in Kuala Lumpur and Penang were categorised as severely unaffordable. Charon said other less urbanised areas risk descending into the category if high housing prices were not curbed.
"As more states become urbanised, they will face the same issues as KL and Penang. It will become a Malaysian issue if we don't fix it now.
"The government cannot subsidise 70% of the population earning RM3,000 to RM10,000 per month for housing. That is not sustainable and it does not address the issue, nor is giving loans as it only increases the debt burden of households. The only solution is to bring house prices down," he said during a forum titled 'Does Greater Prosperity Come with Less Housing Affordability'.
He said one way to lower house prices was to increase supply and employ technologies like the industrialised building system.
In median terms, Charon said Malaysian household income had risen at a faster pace at 11.7% than house price growth at 10.6%.
But for hot spots like KL and Penang, prices are 5.2 to 5.5 times the annual household income, according to Charon.
"An affordable market is one where the median house price is three times median annual household income," he said.