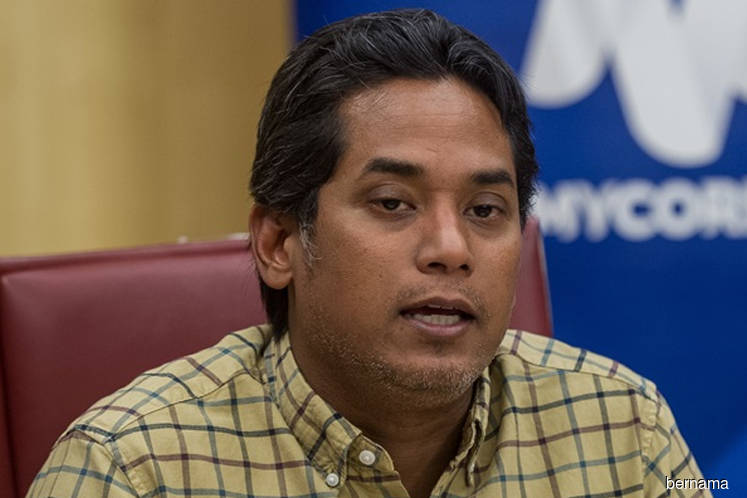 PUTRAJAYA (April 10): The Federal Court here has granted Rembau MP, Khairy Jamaluddin, leave (permission) to challenge an appellate court's decision to strike out his appeals in a defamation suit brought by PKR president Datuk Seri Anwar Ibrahim.
A three-member bench comprising Datuk Alizatul Khair Osman Khairuddin, Datuk Abang Iskandar Abang Hashim and Tan Sri Idrus Harun in the unanimous decision, allowed three questions to be posed by Khairy's lawyer Tan Sri Shafee Abdullah, namely;
Whether the Federal Court's decision in Deepak Jaikishan v A. Santamil Selvi can be interpreted as prohibiting the filing of a single notice of appeal in relation to the following circumstances:
a) Where there is the sole plaintiff and sole defendant in the suit concerned; and 
b) Where the single judgment delivered on a date at the end of the whole trial in a defamation suit pertains to the judgement favouring the plaintiff's claims, which included the rejection of the application by defendant to amend the reamended defense of fair comment; and 
c) Where the single notice of appeal specified that the said appeal pertains to the whole of the said judgment including the matter decided pertaining to the said application to amend, taking into consideration the adoption by the Federal Court of the opinion of the Court of Appeal in the written judgement of the latter emanating from the same case. 
The date of hearing will be determined by the Federal Court later. 
On Feb 19 last year, the Court of Appeal revoked Khairy's appeal, saying his notice of appeal was "ambiguous and uncertain". The appellate court was bound by a Federal Court ruling that an appellant must file separate notices if there was more than one appeal.
On Sept 29, 2017, Anwar won his civil suit against Khairy. Khairy was ordered to pay RM150,000 in damages and another RM60,000 in cost to Anwar. 
Khairy was then appealing against the High Court's decision which refused to allow him to amend his statement of defence after trial, and for finding him liable for defamation. 
However, the former youth and sports minister had only filed a single notice of appeal. Anwar responded by filing an application to annul the notice, as it was defective.
On March 7, 2008, Anwar filed a suit against Khairy and demanded RM100 million in damages, alleging Khairy, then Umno Youth vice-chief, had uttered defamatory words against him at a ceramah in Lembah Pantai on Feb 20, 2008.
Anwar claimed that a phrase used by Khairy, "main belakang", suggested he was a homosexual and a person of low moral character.
Anwar was represented by Datuk Sulaiman Abdullah and J. Leela today.