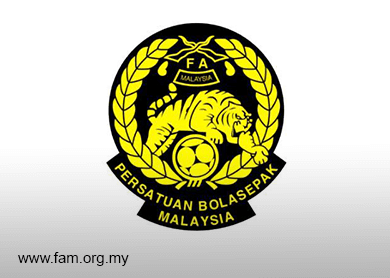 KUALA LUMPUR: The Football Association of Malaysia (FAM) will need to do better to curb and get football hooliganism under control before considering other initiatives.
Youth and Sports Minister Khairy Jamaluddin said FAM is not doing enough to prevent incidents like the riots in Terengganu during the FA Cup semi-final match against the Lions which caused severe damages to the stadium and surrounding properties.
"My patience is running thin with FAM and they should buck up and focus more on preventing football hooliganism in Malaysia before they start thinking of privatising Malaysian football. Football hooliganism is unacceptable and I hope that FAM will sit with their affiliates and stakeholders and get to the bottom of this matter. This is terrible embarrassment to the nation," Khairy said during Astro's mock cheque presentation to the Olympic Council of Malaysia at the Kuala Lumpur Golf and Country Club here yesterday.
He said that nobody should be allowed to create such fracas just because the decisions of the match officials do not go their way and at the same time, insisted that FAM should hold the respective State FA's responsible for the behaviour of their fans.
Meanwhile, a source close to the football fraternity said that FAM cannot be blamed for supporters rioting. Proper guidelines and even courses relating to security have been given to the State FAs, so it is the responsibility of the State FAs to control their supporters.
On other matters, Khairy urged athletes who wish to take traditional complementary medicines (TCM) to seek approval from the National Sports Institute (ISN) before consuming them to prevent complications later on.
The rule is that athletes must inform ISN and obtain approval for using TCM as they are prohibited to take complementary or alternative therapies without the knowledge of ISN.
"At ISN, we also practise TCM when treating our athletes. Acupuncture and suction cupping are some examples. We don't rule TCM out in general, but certain conditions have to be met," said Khairy.
This article first appeared in The Edge Financial Daily, on May 21, 2015.