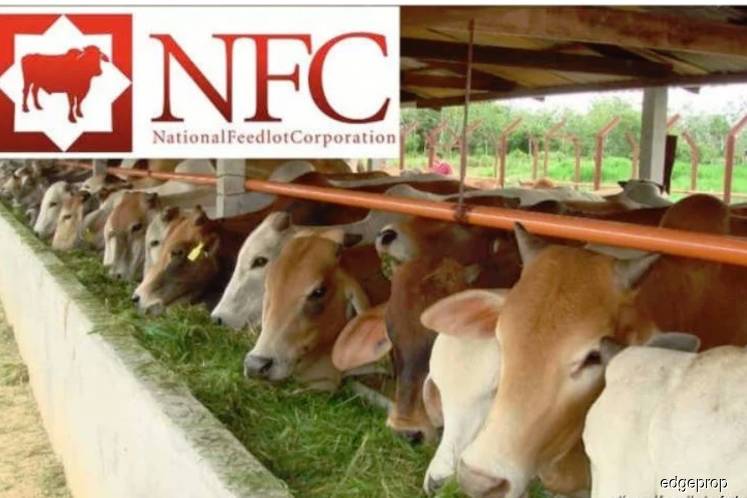 KUALA LUMPUR (June 3): Pakatan Harapan mobility annd communication committee member Datuk Seri Khairuddin Abu Hassan has called on the Finance Ministry to consider a local company's interest in buying National Feedlot Corporation (NFC), reported Malaysiakini today.
Khairuddin said in a statement that "the ministry has not considered the company, despite it being ready to take over NFC", reported the news portal.
"What I don't understand is there's a reputable company which has signed an agreement with NFC which contained the agreement to settle the company's debt to the government in cash.
"The ministry has never considered it. If there's a solution which benefits the government, it should be given priority," he said in the statement.
Khairuddin also added that Putrajaya does not have to continue waiting as the company concerned "is reputable and has a blueprint to expand the cattle breeding industry".
"The government should keep an open mind about this.
"What's important is that we reclaim the RM250 million in the time, when the country is having financial constraints," he added.
Meanwhile, The Edge reported that the Attorney-General's Chambers (AGC) officially filed a statement of claim (SoC) with the Kuala Lumpur High Court on Friday (May 31) against NFC, its chairman Datuk Dr Mohamad Salleh Ismail, his three children, and six other companies owned by the family over a sum of RM253.6 million owed to the government.
In the SoC (sighted by business weekly) the government, as plaintiff, named NFC as the first defendant and Mohamad Salleh, former NFC CEO Wan Shahinur Izran Mohamad Salleh, directors Wan Shahinur Izmir Mohamad Salleh and Wan Izzana Fatimah Zabedah Mohamad Salleh as the second to fifth defendants.
It also named six companies controlled by the family as the sixth to 11th defendants: National Meat & Livestock Corp Sdn Bhd, Real Food Co Sdn Bhd, Meatworks Corp Sdn Bhd, Agroscience Industries Sdn Bhd, Asian Bioscience Corp Sdn Bhd and Techknowlogy Imageware (M) Sdn Bhd.
According to the report by the business publication, the claim against NFC and the Salleh family "represent the sum owed to the government, together with interest of 2% per annum and default interest on RM224.77 million".
The authorities are "also seeking a declaration from the court to have Salleh's family personally liable for the debt repayment, the sum of RM118.04 million misappropriated from the loan and secret profits arising from it as well as Putrajaya's entitlement to claim equitable title to the properties bought using NFC's RM250 million loan from the government". — EdgeProp.my
Read also: Putrajaya sues NFC, Shahrizat's husband, children over RM253 mil loan
Click here to visit EdgeProp.my for the latest news on all things property