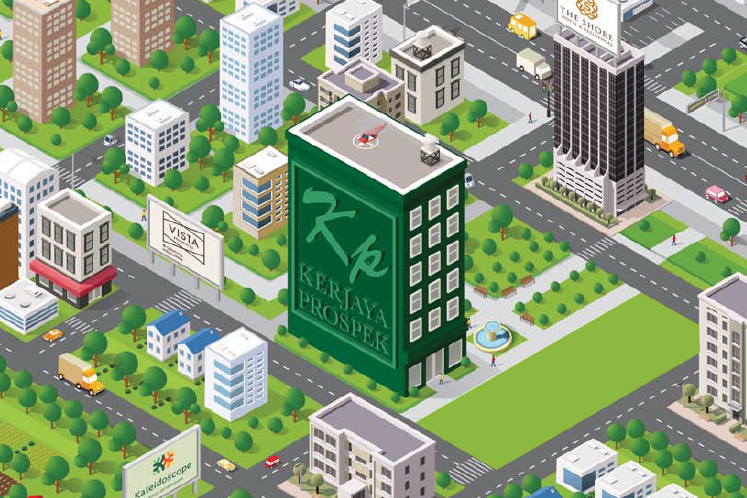 KUALA LUMPUR: Kerjaya Prospek Group Bhd today announced it has secured a contract worth RM357.3 million for main building works at the Bukit Bintang City Centre (BBCC) mixed development.
The contract was awarded to its wholly-owned unit — Kerjaya Prospek (M) Sdn Bhd — by BBCC Development Sdn Bhd, the master developer of the RM8.7 billion project located at the former Pudu Prison site. The BBCC is being jointly developed by UDA Holdings Bhd, Eco World Development Group Bhd, and the Employees Provident Fund.
In a statement, Kerjaya Prospek said the contract involves the construction of a block of eight-storey car park podium, a six-storey car park, and two towers (one 35 storeys and one 47 storeys), comprising a total of 666 service apartment units.
The 36-month job is targeted to start on April 23 this year, to be completed by April 22, 2021.
Kerjaya Prospek said the contract is its first award for the year, and brings its total outstanding orderbook to about RM3.1 billion.
"It is truly a great honour for us to have been awarded this contract for the main building works from BBCC Development, to contribute to such a grand masterpiece development in the heart of the Kuala Lumpur Golden Triangle," said Kerjaya Prospek's executive chairman Datuk Tee Eng Ho.
Tee expects the project to contribute positively to the group's top and bottom-line growth for the next few years.
Kerjaya Prospek's shares closed unchanged at RM1.58 today, giving it a market capitalisation of RM1.93 billion. In the past 12 months, the stock has climbed nearly 18%.