This article first appeared in The Edge Financial Daily, on September 4, 2018.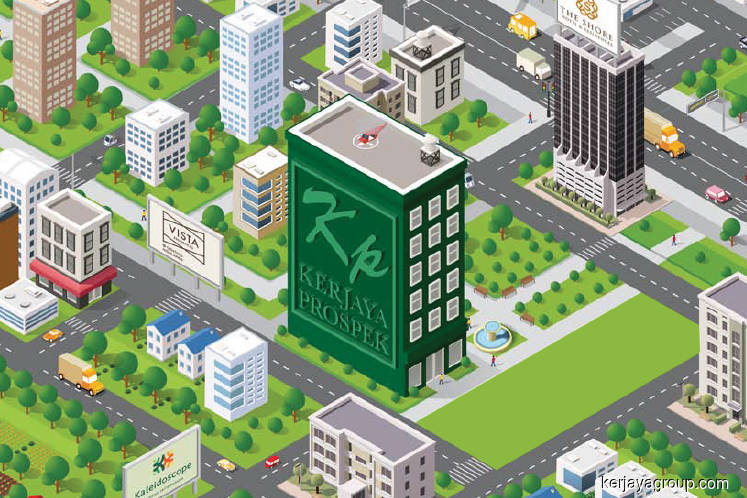 Kerjaya Prospek Group Bhd
(Sept 3, RM1.40)
Maintain market perform with a lower target price (TP) of RM1.50: Kerjaya Prospek Group Bhd's first half of the financial year ended June 30, 2018 (1HFY18) core net profit of RM67.5 million was below expectations, making up 44% of both our and consensus full-year estimates. The disappointment was due to lower-than-expected construction margins on the back of a higher proportion of lower-margin project billings being recognised. A dividend of 1.5 sen per share was declared, on track to meet our full-year expectations of 3.1 sen.
 
Its 1HFY18 core net profit of RM67.5 million increased 9% year-on-year, driven by improvements in revenue backed by revenue growth for construction (+10%), the property division (+48%) and a lower effective tax rate of 24% from 28% for the previous year's corresponding period. In terms of operating performance, we note that the group recorded a lower operating margin of 16.8%, a decline of two percentage points (ppts), dragged down by higher billings recognised for lower-margin construction jobs. In terms of divisional performance, its property development and manufacturing divisions registered a growth in profit after tax (PAT) of 9% and 102% respectively, while its construction PAT came down by 20% as its margin was compressed to 10.1% (-4.4ppts) due to similar reasons mentioned above.
For FY18, Kerjaya Prospek has secured about RM500 million worth of contracts (from Bukit Bintang City Centre and Seri Tanjung Pinang Phase 2), accounting for 42% of our RM1.2 billion targeted replenishment. We believe our targeted replenishment is achievable, backed by Kerjaya Prospek's current tender book of about RM1 billion to RM1.5 billion.
Unbilled sales of Vista Genting currently stand at RM62 million, with current take-up of about 80%, and management targets to complete and hand over the project in the fourth quarter of FY18. We note that Kerjaya Prospek plans to launch its Monterez Shah Alam (gross development value: RM300 million) project in FY19.
Post results announcement, we have lowered our FY18-FY19 earnings estimates by 5%-7% as we fine-tuned our construction margins to reflect a higher proportion of lower-margins jobs while maintaining our FY18-FY19 replenishment target of RM1.2 billion each year.
We have maintained our "market perform" call, with a lower sum-of-parts-derived TP of RM1.50 (from RM1.60) pegged at an unchanged valuation of 12 times price-earnings ratio (PER) on FY19 estimated construction earnings. The valuation ascribed to Kerjaya Prospek is the highest in our small- to mid-cap PER range of seven to 12 times due to its strong delivery capabilities with no delays in project delivery, coupled with decent margins compared with other players.
Risks to our call include lower- or higher-than-expected job wins, a delay in construction progress and lower- or higher-than-expected construction margins. — Kenanga Research, Sept 3