This article first appeared in City & Country, The Edge Malaysia Weekly, on October 28, 2019 - November 03, 2019.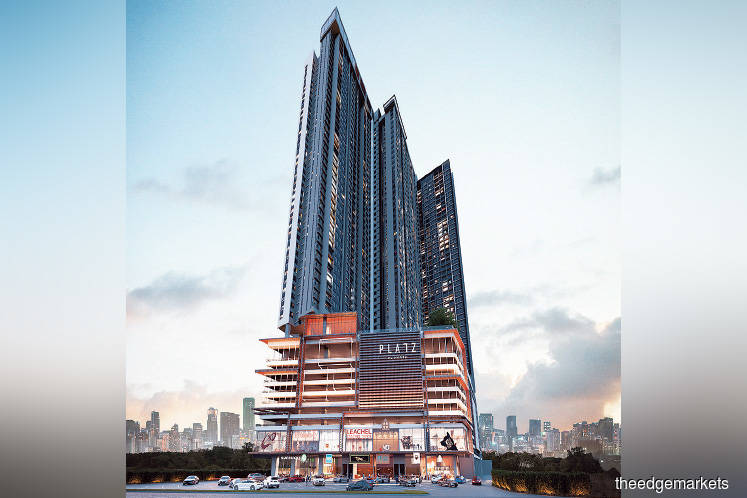 An artist's impression of Kenwingston Platz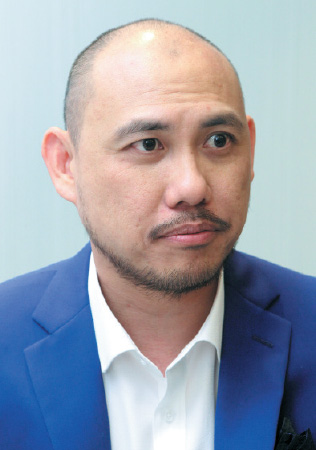 These days, developers are not just about building and selling only."— Lam
Contractor turned property development company Kenwingston Sdn Bhd believes that property developers do more than just sell properties — it should also focus on other components of the business such as after-sales service.
Incorporated in 2010 a group of property professionals, Kenwingston started off with two divisions — engineering and construction and machinery. It then made its maiden forays into property development in 2015, building semidees and bungalows in Pulau Indah and linked houses in Salak Tinggi, both in Selangor.
A year later, it started its hospitality business and launched its second project — the RM500 million Kenwingston Square Garden in Cyberjaya. Following the positive response, group managing director Datuk Lovis Lam Kong Tang says, the company transformed itself into a full-fledged property developer, supported its in-house construction arm. It recently disposed of its hospitality business.
Kenwingston also launched Kenwingston Sky Lofts in Subang Jaya (gross development value: RM185 million) and Kenwingston Avenue in Sungai Besi (GDV: RM345 million) last year.
Lam tells City & Country that the first and second phases of Kenwingston Square Garden — comprising 912 small offices/home offices and 28 shoplots — have been fully sold. The third phase is an office tower with a total net floor area of 200,800 sq ft that is almost 75% sold.
Sitting on 1.2 acres, Kenwingston Sky Lofts will have 369 serviced apartments in two blocks as well as four 1-storey retail shops. Meanwhile, Kenwingston Avenue, located 400m away from the upcoming Taman Naga Emas MRT (mass rapid transit) station, offers 619 serviced apartments in two 41-storey blocks. The towers sit on a 3.3-acre freehold parcel.
Both projects have been fully sold. They are slated for completion in 2022, but Lam expects them to be completed ahead of schedule.
Philosophies as a developer
Despite the not-so-encouraging economy, Lam says the group's focus on four key elements — location, product, after-sales service and pricing — will help sell its projects.
"The most important element is location … all our projects so far have been freehold and come with [access to the] main road and various amenities in the surrounding areas.  We offer products according to the market trends and needs. Thirdly, is after-sales service, we emphasize the importance of service after sales to make our purchasers happy and comfortable. Lastly, we can offer reasonable pricing because we have a in-house construction arm," Lam explains.
"After-sales service is especially important because after we hand over the units, there will definitely be comments from purchasers, so we need someone to attend to them. We have a department for after-sales service, headed one of the directors. These days, developers are not just about building and selling only."
Believing that Kenwingston's relationship with its purchasers is akin to a partnership, Lam says the developer has come up with a partnership card that entitles existing purchasers to a 1% commission for every purchase made their referrals. This is how the developer shows its appreciation for its purchasers' support.
There are other philosophies that Kenwingston adheres to. For example, it does not build a residential component on top of a commercial component so as to provide its customers with a conducive living environment.
The company's directors and their immediate families are also not allowed to buy any of the units, says Lam, adding that the public comes first.
"Our thinking is that, as a developer, everything is open for sale … If we want to retain the properties, then we should not be a developer. We should set up a property investment division instead," he says.
On Nov 2, Kenwingston is going to preview its next project — the RM467 million Kenwingston Platz on Jalan Gombak — which Lam believes will sell out within a short period. "Platz" is the German word for place.
The 2.65-acre development boasts 849 apartments in three towers as well as six 2-storey shoplots. The shoplots are catered for its business associates.
Tower A will have eight units per floor while the other towers will have seven units per floor. The units come in six layouts, with sizes ranging from 650 to 1,010 sq ft. There are also dual-key units. These units will be priced from RM550 to just below RM600 psf.
Lam says a fully furnished option, which includes furniture, lighting, curtains and electrical appliances, is available. The project is targeted at owner-occupiers and investors.
"I am equally confident that this project will be fully sold based on the four key elements. Also, it is the first project in that area to introduce a two-floor facility space, which is Level 10 and a rooftop that offers a 360° view," he adds.
"We can afford to sell our units at an affordable price because of our construction background … Our construction division undertakes all of our developments, so issues like quality, cost, completion date and safety are all taken care of inhouse. There will be a lot of factors that are beyond our control if we engage a third party for our construction work."
The facilities at Kenwingston Platz include a jogging trail, swimming pool, Jacuzzi, infinity pool, wading pool, half basketball court, squash court and a lawn.
Lam says there is a "three-tier pricing", wherethe 1,010 sq ft units are priced below RM600,000; 808 sq ft units will be below RM500,000; while the price of the 650 sq ft unit will be below RM400,000. He believes a development will receive a good response when the developer offers a product that the market needs in a good location.
Also, Kenwingston focuses on the practicality of the units. For example, instead of putting the air-conditioner compressors in the balcony where the hot air will increase the temperature, the developer places them on the façade.
"The product and pricing are firmed up after market research on our side, the professional data firm and the agency. We take these three reports, make comparisons and decide which of the products are suitable," he says.
"The major challenge is government policy … We hope the loan approval process can be improved and the OPR (overnight policy rate) can be reduced."
With its projects scattered all in the Klang Valley, Kenwingston hopes to explore more opportunities outside the region — as long as they fulfil the four key elements.
In the third quarter of next year, it is going to launch a project in Port Dickson. Located a stone's throw away from Corus Paradise Resort Port Dickson, Lam notes that the developer plans to build water villas and a hotel on the 10-acre land, with a long-term leaseback arrangement.
"We will sell the units and then lease them back from the buyers for 15 to 30 years … there will not be more than 500 rooms and water villas. We are talking to three operators now and we will decide on one before we start construction. This is the first time we are doing a project like this and we are confident of the potential of Port Dickson as a centre of tourism," he adds.
"We are currently looking at four to five parcels in the Klang Valley, but it all depends on the fast-changing market trend. As a developer, we need to change our plans accordingly, so we won't keep the land for too long. We will develop it in 1½ years after buying it," Lam says.