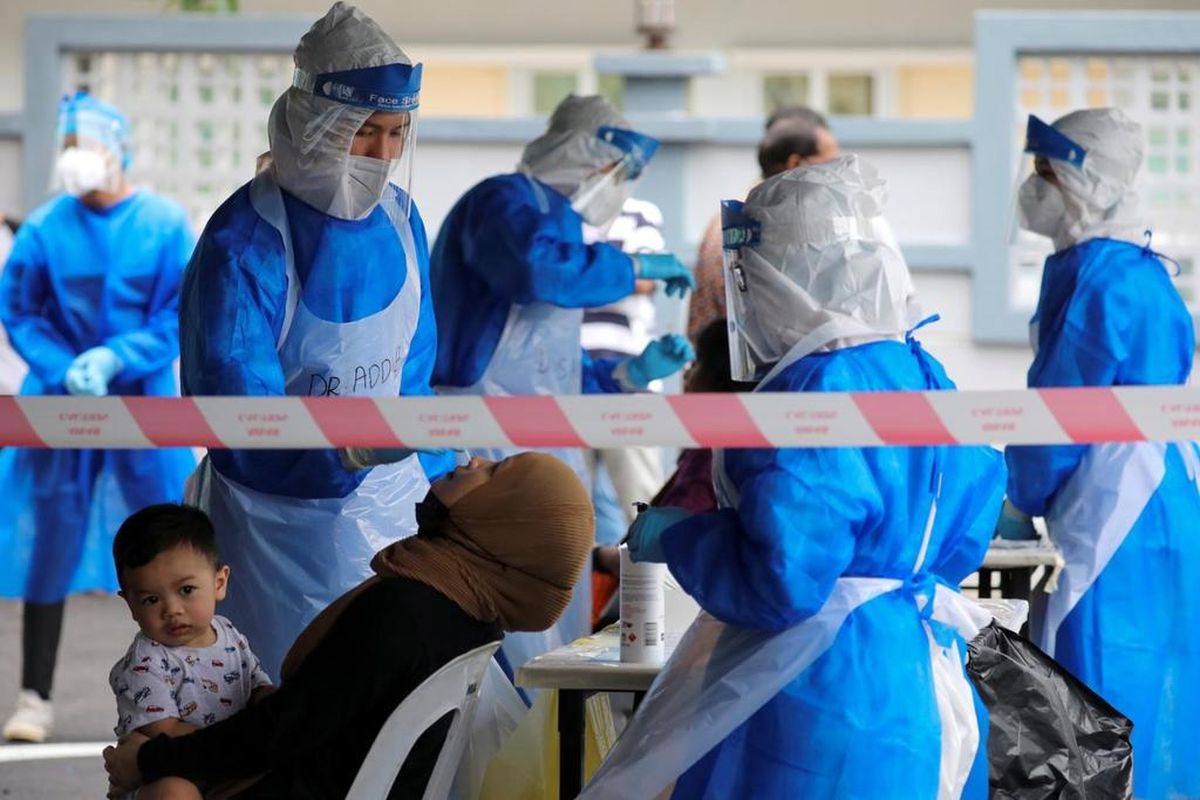 Follow our Covid-19 vaccination tracker to see where we are in the race to herd immunity.
KUALA LUMPUR (July 30): During the past week (July 24-30), Malaysia reported record highs in several fronts during the Covid-19 pandemic — on Thursday, 556,404 doses vaccines were administered, preceded by 17,405 daily cases logged on Wednesday, and 207 Covid-19 fatalities on Monday.
On a weekly basis, Malaysia administered a total of 3 million Covid-19 vaccine doses this week compared with the previous week's (July 17-23) 2.87 million doses.
Based on the latest data from the Covid-19 Immunisation Task Force (CITF), Malaysia had administered over 500,000 doses of vaccines daily for four consecutive days during the week.
Overall in July (as of July 29), the country had administered a total of 11.3 million doses, more than double the 5.07 million doses in June and over seven times the 1.56 million doses in May.
Meanwhile, the Covid-19 Vaccine Supply Access Guarantee Special Committee (JKJAV) said that cumulatively, a total of 5.41 million people or 87.8% of the adult population in the Klang Valley had received at least one dose of the vaccine, including 2.01 million people or 32.6% who were fully inoculated.
Also as of July 29, 13.18 million individuals or 40.4% of the nationwide population had received at least one dose of the vaccine, including 6.32 million individuals or 19.3% who were fully vaccinated.
Malaysia has been ramping up its vaccination rate sharply, with an eye on achieving around half a million daily vaccinations in order to meet the government's accelerated target of immunising the country's entire population against Covid-19 by October this year.
114,995 total Covid-19 cases recorded for the week
In terms of daily infections, a total of 114,995 new Covid-19 cases were detected during the week, up by 31.92% from last week's 87,168.
Notably, this past week is the worst in terms of the number of Covid-19 infections since the pandemic struck Malaysia back in January last year.
In July so far, 343,507 Covid-19 cases were reported. Comparatively, 179,622 cases were recorded in June and 163,645 in May.
The reporting week also saw a total of 1.02 million tests conducted nationwide, with an average positivity rate of 11.3%.
The testing number is also an increase from last week's 843,368, with an average of positivity rate of 10.41%.
In total, 3.45 million tests were conducted in July, up from 2.49 million tests conducted in the previous month (average positivity rate of 7.26%).
Weekly fatalities also reached a new high of 1,141, up from 990 in the previous week, raising the coronavirus' death toll in the country to 8,859.
In July alone, 3,689 deaths were reported, up from June's 2,374.
Amid the surge in new infections, the number of active cases increased to 183,706 as of today, up 24.64% from 147,386 last Friday, as weekly recoveries were much lower than new infections at 77,534.
However, recoveries improved by 46.72% from 52,845 in the previous week.
There are now 853,913 Covid-19 patients in Malaysia who have recovered from the coronavirus so far, versus cumulative infections of 1.03 million, representing a recovery rate of 82.42%.
According to data provided by the Ministry of Health (MOH), the basic reproduction number (R-naught or R0) for Covid-19 infections nationwide had increased to 1.15 as of July 29, from 1.09 reported on last Friday (July 23).
The R0 or Rt projects the average number of people that each new Covid-19 patient will infect, or what is termed as the effective reproduction number. An R0 of less than 1.0 means the infection is no longer spreading.
Selangor registered 152,268 Covid-19 cases in July
The jump in weekly infections came as Selangor, the worst-hit State, recorded its highest weekly cases at 49,401, up 26.63% from the previous week's 39,012.
The highest daily infections reported by Selangor was reported this week on Sunday (July 25) at 8,500.
To date, the populous State has reported 401,019 Covid-19 cases since the pandemic was first detected in the country, representing 36% of the total cases nationwide.
In July alone, the State registered total cases of 152,268, compared with June's 61,825.
Meanwhile, Kuala Lumpur also reported a surge in new cases for the week to 15,465, up 59.1% from 9,722 in the prior week. The highest number of infections reported by the city this week was on Wednesday, which was also the highest ever reported by the city.
A total of 43,387 cases were reported in the Klang Valley in July, up from 19,024 in the previous month.
Notably, the stubbornly high number of confirmed new cases is partly the result of the continuous efforts on mass screening, particularly in the localities where Enhanced Movement Control Order (EMCO) is implemented.
Meanwhile, the Ministry of Health is also encouraging more people to self-test for the coronavirus and has increased the use of antigen rapid test kits, which has also driven the increase in new cases.
The increased testing rate will enable more patients and their contacts to be isolated and quarantined, which should evetually lead to a reduction in new infections in the coming weeks, said deputy director-general of health Datuk Dr Chong Chee Kheong.