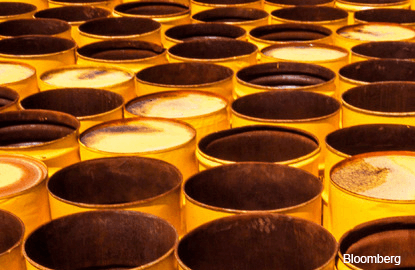 AMMAN (March 16): Attarat Power Co (APCO), a Jordanian affiliate of Estonian-owned Enefit, announced on Thursday that its plan to build a US$2.1 billion oil shale-fired power plant in Jordan had secured financing from a consortium of Chinese banks.
The financial-closure agreement will allow the company to start construction of the 470-megawatt plant, which is scheduled to begin generating electricity for local consumption in mid-2020, a company official said.
Oil shale is a sedimentary rock that can be burned directly in furnaces to generate electricity.
The move comes after the power utility last year signed initial agreements with Bank of China and the Industrial and Commercial Bank of China for US$1.6 billion in debt financing.
The debt financing will also be supported by state-run China Export and Credit Insurance, which acts as an underwriter.
The project was initially agreed in 2014, but it had faced delays and discord over the price proposed to sell electricity from the plant and connect it to the national grid.
The project, spurred at the outset by high gas and fuel prices, was hit as cheaper oil in recent years led to delays in securing finance, an energy official said.
The consortium that owns the project is YTL Power International Bhd of Malaysia and Yudean Group of China, which each hold a stake of 45 percent, with 10 percent owned by Enefit.
China's Guangdong Power Engineering Corp was selected to lead the engineering, procurement and construction of the plant under a turnkey contract.
The firm has reached a 30-year power purchase agreement with Jordan's National Electric Power Co (NEPCO).
The plant will utilise Jordan's vast reserves of oil shale and help reduce the kingdom's imports of oil products for power generation, energy officials said.
The plant is expected to consume around 10 million tonnes of oil shale per year.
Enefit is the world´s largest oil shale energy company. It is also one of the largest producers of kerogen shale oil in the world, and has been processing oil shale for 35 years.