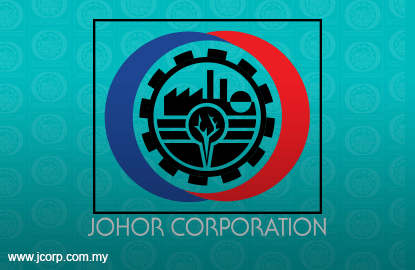 KUALA LUMPUR: Johor state investment arm Johor Corp will list its Islamic real estate investment trust (REIT) known as Al-Salam on the Main Market of Bursa Malaysia on Sept 22.
Al-Salam REIT is seeking to raise gross proceeds of RM252.36 million arising from the issuance of 252.36 million offer units, based on an offer price of RM1 per unit, which will account for 43.5% of the trust.
According to a draft prospectus filed on the Securities Commission Malaysia website on Aug 11, the bulk or RM242.86 million of the proceeds raised from the initial public offering (IPO) will be used to pay for the purchase of five properties that will make up the initial portfolio and the rest (RM9.5 million) will be for listing expenses.
"If the actual listing expenses are less than the estimated amount of RM9.5 million, the remaining sum shall be used as working capital requirements for Al-Salam REIT," said Damansara REIT Managers Sdn Bhd (DRMSB), the REIT's manager. Datuk Kamaruzzaman Abu Kassim is the chairman of DRMSB, while Yusaini Sidek is its managing director.
In April this year, Al-Salam REIT entered into sale and purchase agreements (SPAs) with Damansara Assets Sdn Bhd (DASB) and QSR Brands (M) Holdings Sdn Bhd (vendors) for the acquisition of the Komtar JBCC shopping mall, Menara Komtar office building @Mart Kempas hypermarket, KFCH College building — all located in Johor Baru — and QSR Properties, which consist of 27 restaurant and non-restaurant properties located in Malaysia, for a combined RM903.14 million.
"The properties consist of 1.91 million sq ft and 1.52 million sq ft of gross floor area and net lettable area respectively, with an appraised value of RM903.14 million. As at June 1, 2015, Al-Salam REIT enjoys an overall average occupancy rate of its properties of approximately 94%," DRMSB said.
DRMSB added that the total purchase consideration for the acquisition of the five properties will be satisfied through the issuance of 327.64 million new units to the vendors, and RM575.5 million cash which will be funded via proceeds raised from the IPO, with the balance to be covered by a financing facility.
"Al-Salam REIT intends to drawdown a total of up to RM350 million of the financing facility to partially finance the acquisitions," it added.
Meanwhile, DRMSB said the IPO  will enable Johor Corp to unlock the value of the properties held by the group.
"The IPO will also enable Al-Salam REIT to gain access to the capital market to raise funds for future real estate acquisitions thus allowing continual growth prospects of the trust," said the company.
The Islamic REIT will primarily comprise commercial retail, office and industrial purposes as well as real estate-related assets such as shopping malls, office buildings, college buildings, warehouses and food and beverage retail outlets.
Already, some of the properties identified for injection into Al-Salam REIT in the future include Galleria @Kotaraya, a shopping mall in Johor Baru owned by DASB; Menara 238 in Jalan Tun Razak here owned by Kumpulan Perubatan (Johor) Sdn Bhd, Menara VSQ, an office tower located in Section 14, Petaling Jaya, Selangor owned by DASB's unit; Menara JCorp, an office tower in Jalan Tun Razak owned by Johor Land; and other assets comprising restaurant properties and non-restaurant properties owned by QSR Group.
DRMSB said it intends to distribute at least 90% of Al-Salam REIT's distributable income on a full-year basis in the first year of establishment of Al-Salam REIT.
"For the subsequent years, (DRMSB intends to distribute at least 90% of Al-Salam REIT's distributable income on a half-yearly basis," it added.
Based on the IPO price of RM1 per unit, Al-Salam REIT expects a 6.41% yield for the full year of 2016. Application of the offer units to both retail and institutional investors will open from Sept 2 to 9.
This article first appeared in digitaledge Daily, on August 18, 2015.