This article first appeared in City & Country, The Edge Malaysia Weekly, on August 31, 2020 - September 06, 2020.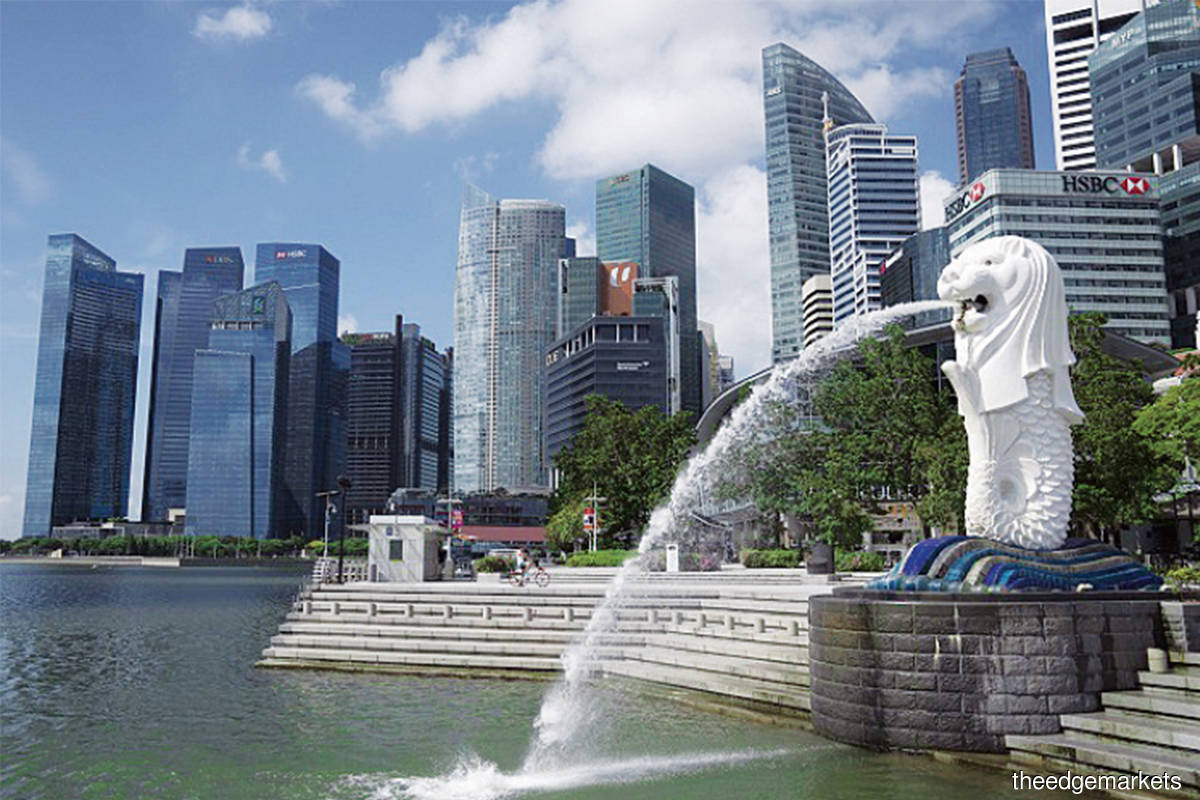 International investors remain committed to Asia-Pacific's major real estate markets and many are executing plans for the current situation while planning ahead to capitalise on future opportunities, a survey by JLL Research shows.
The objective of the survey was to find out how the Covid-19 pandemic was impacting investors' decisions and planning. The results were published in a report titled Reimagining Asia Pacific investment strategies: Understanding future trends in real estate investment.
A total of 38 global and regional investors participated in the survey. Seventy-four per cent identified themselves as general partners and represented some of the world's largest real estate investors and asset managers.
There was a significant slowdown in investment activity in the first six months of this year, according to the report. The value of transactions totalled US$52.9 billion (RM220.6 billion), down 43% or US$40.3 billion from the same period last year.
Despite this, 32% of the respondents expect a recovery in the second half of this year. About 52% say the market recovery will take place in the first half of 2021.
The core markets of Japan, Australia, South Korea, China and Singapore may see an increase in activity between now and the end of next year, according to JLL Research. The survey respondents say they expect to increase their exposure to these countries during this period.
The largest challenge faced by the respondents when deploying capital is uncertainty, be it underwriting assumptions (rent assumptions, vacancy forecasts and cost of capital) or pricing.
JLL Research says the unprecedented nature of the pandemic has created a considerable amount of broad economic uncertainty. For real estate markets, adding to this level of complexity is the relatively strong investment market in many geographies before the Covid-19 outbreak. This is a key factor limiting activity in the market currently.
Sectors in focus
The survey respondents say they expect to increase their exposure to three sectors — logistics, living investment and alternative asset classes — by next year.
The logistics sector continues to have strong fundamentals and is expected to be resilient moving forward, says JLL Research.
The e-commerce and grocery industries are some of the key drivers of the growing demand. This is supported by short-term demand from critical suppliers such as for medical devices and products and pharmaceuticals.
Due to the strong underlying drivers for logistics real estate, about 81% of survey respondents say they plan to increase their exposure to this sector by end-2021.
"The logistics sector continues to present strong fundamentals and is expected to be resilient moving forward. Those that plan on increasing their exposure to logistics will also have a greater focus on platform and entity-level deals. This allows investors to quickly gain scale, an important investment consideration for investors in logistics real estate," said JLL Property Services (M) Sdn Bhd country head Y Y Lau in a press statement. 
Meanwhile, about 58% of the survey respondents plan to increase their exposure to the living investment sector in Asia-Pacific by the end of next year. Although this is still a small sector in the region, apart from Japan, institutional interest is rising rapidly.
Japan remains the key target for regional and global institutional capital in this segment. Other nascent living sectors include Australia, South Korea and China.
JLL Research observes that relatively low lot sizes and superior returns make alternative asset classes, such as data centres, purpose-built student accommodation and health and aged-care assets, an attractive option for many investors. The survey shows that about 44% of the respondents plan to increase their exposure to the alternatives sector by end-2021.
While the focus is on these three sectors, the commitment to invest in the traditional core sector remains. JLL Research expects the investment-grade office sector to remain a central and strategic asset class for many investors. The survey results show that it will remain one of the most active investment asset classes this year and next.
Retail is likely to continue to be out of favour for the short term, with 44% of survey respondents looking to reduce their exposure by the end of next year. The short-term outlook is relatively subdued as sentiment around bricks-and-mortar retail was already weak due to the growth of e-commerce and the pandemic accelerating the switch from offline to online retail.
Although the current acceleration in structural change is a major challenge for the industry, some segments will continue to outperform. Centres with a larger proportion of turnover in non-discretionary retail as well as large flagship centres that act as entertainment and social gathering places for communities will remain resilient beyond the current period.
Hotels are another sector that has been impacted by the pandemic. About 46% of survey respondents plan to reduce their exposure to this sector by end-2021.
However, JLL Research expects to see a strong continued commitment to this sector going forward, on the assumption that a vaccine will be developed. Domestic tourism is expected to be a net beneficiary in many countries, hence the domestic travel market may pick up the slack brought on by reduced global travel.
More transactional diversity ahead
Many respondents are increasingly looking towards different investment vehicles to increase their exposure to real estate (see chart), although direct acquisition in private markets remains the primary investment route. About 92% of the respondents are active in private markets and 36% plan to increase their exposure by end-2021. About 78% and 65% are active in the equity and debt markets respectively.