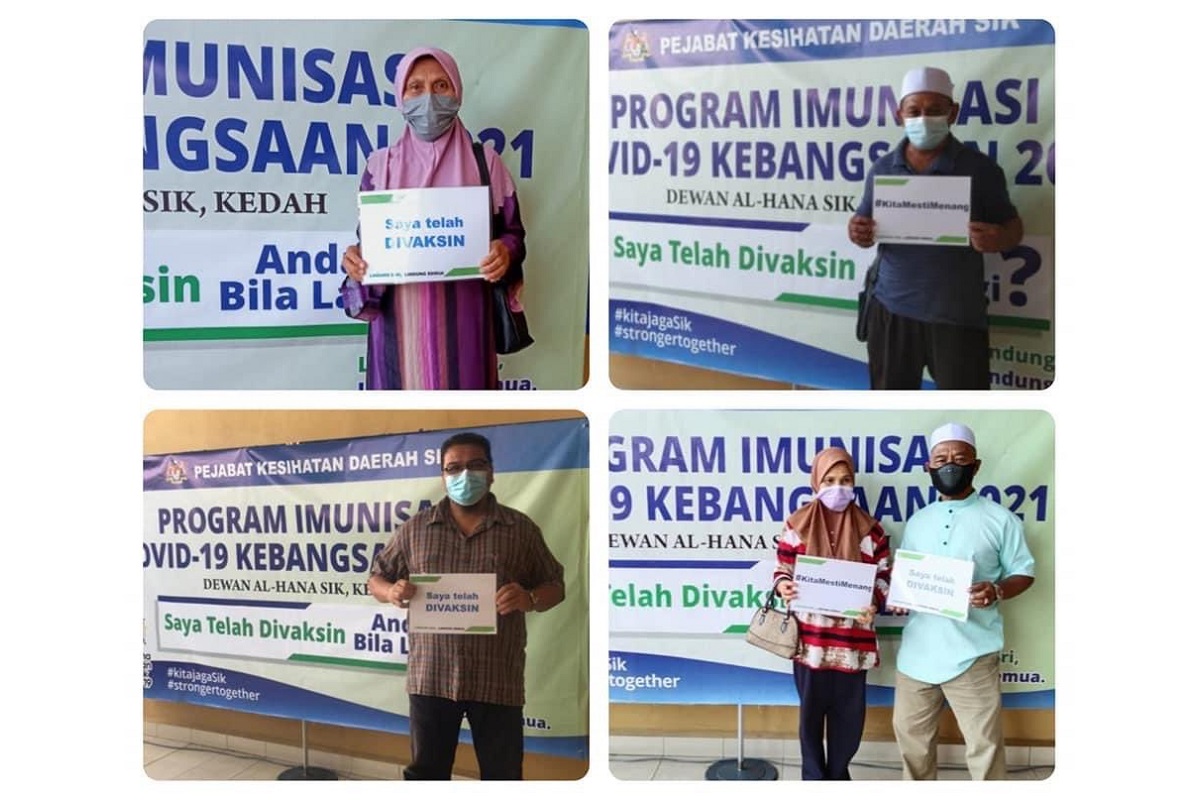 KUALA LUMPUR (June 20): As Malaysia seeks to achieve herd immunity status towards the end of the year, the authorities have explored various avenues to ensure more people have access to the Covid-19 vaccine, especially among the rural communities.
According to the Covid-19 Vaccine Supply Access Guarantee Special Committee (JKJAV), the government has been rolling out Covid-19 outreach vaccination programmes that target people living in remote areas, including the Orang Asli cummunity.
Postings on JKJAV's social media accounts showed that public health officials have begun administering vaccination in remote areas in stages, including in Sabah, Sarawak, Kelantan, Pahang and Kedah.
Tan Sri Dr Jemilah Mahmood, the prime minister's special adviser on public health, said the response towards the rural vaccination programme has been encouraging and well received so far.
"For the rural settings, we even use public sites such as mosques and schools for the vaccination programme," she said in a phone interview with The Edge.
"Overall, this (rural vaccination programme) is an important approach. Sarawak has to be applauded for delivering 50,000 vaccines per day and they are achieving this by doing the multi-pronged approach — not just mega PPVs (vaccination centres) but also outreach and mobile vaccination going to elderly care homes," she said.
Sharing the challenges encountered in delivering the rural vaccination programme, Dr Jemilah said manpower remains the biggest issue as hospitals and clinics need to send their teams to these remote areas whilst juggling rising cases of Covid-19 in the community.
"The government, through its task force, has embarked into partnership with civil society and private sectors. For instance, general practitioner clinics can also support by going into villages and doing it (administering vaccination).
"Non-government agencies such as Mercy Malaysia and Red Crescent Malaysia have already started doing this, going into the remote areas to support the vaccination programme," she said.
"Ultimately, if we want to achieve herd immunity, we all have to work collaboratively. Volunteers are needed... you need the doctors and paramedics. Everyone has a role to play," she added.
As of June 19, Malaysia had administered 5.68 million Covid-19 vaccine doses, with 1.59 million people having been fully vaccinated with two doses.
This month alone, 2.67 million doses have been administered, representing 46.99% of the total doses given across the country.