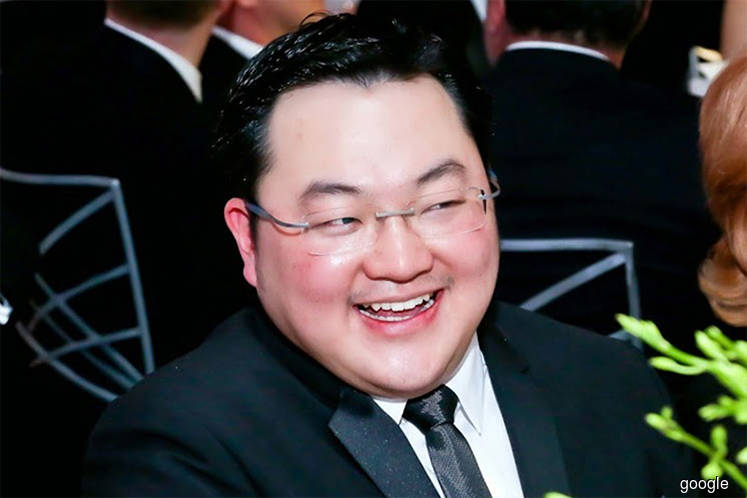 KUALA LUMPUR (Feb 11): The Malaysian Anti-Corruption Commission (MACC) is charging Low Taek Jho (Jho Low), Tarek Obaid, Patrick Mahony for engaging in criminal conspiracy involving former prime minister Datuk Seri Najib Razak and 1Malaysia Development Bhd (1MDB).
According to the charge sheet, the criminal conspiracy involved the commission of an offence by Najib for using his position as prime minister, finance minister and 1MDB advisory board chairman to seek gratification for himself involving a monetary sum of RM60.63 million.
"On Sept 26, 2009, he (Najib) directed the board of directors of 1MDB which was having a special meeting at The Royale Bintang Damansara, Petaling Jaya, in the state of Selangor, to pass a resolution authorising 1MDB to participate in a joint venture with PetroSaudi International Ltd by investing in the capital of 1MDB PetroSaudi Ltd by subscribing for one billion ordinary shares in 1MDB PetroSaudi at US$1 each for a total consideration of US$1 billion (or equivalent in ringgit)," the charge sheet claimed.
On May 16, 2011, at 1MDB's office at Level 8, Menara IMC, No. 8, Jalan Sultan Ismail here, Najib caused 1MDB's board of directors to pass a circular resolution authorising an additional RM1 billion (or equivalent in US dollar) investment under the Murabaha financing agreement dated March 31, 2010, with 1MDB-PetroSaudi, it said.
The charge sheet alleged that Obaid, Mahony and Jho Low engaged in the criminal conspiracy between Feb 24, 2011 and June 14, 2011,
It also alleges that they committed an offence punishable under sections 23(1), 24(1) and 28(1)(c) of the Malaysian Anti-Corruption Commission Act 2009.
Anyone who commits an offence under section 23 shall, upon conviction, be liable to an imprisonment term not exceeding 20 years and a fine of not less than five times the sum or value of the gratification or RM10,000, whichever is the higher, read the charge sheet.
Meanwhile, Obaid and Mahony face a separate charge for engaging in money laundering on Sept 30, 2009 at Switzerland-based J.P. Morgan (Suisse) SA involving a sum of US$300 million (about RM1.24 billion) being proceeds of an unlawful activity from 1MDB, according to the charge sheet today.
The charge sheet claimed that the money was deposited into 1MDB-PetroSaudi's bank account bearing the number 7619400.
It claimed that Obaid and Mahony committed the offence under Section 4(1)(a) of Malaysia's Anti-Money Laundering, Anti-Terrorism Financing and Proceeds of Unlawful Activities Act 2001.
Upon conviction, Obaid and Mahony are liable to a fine not exceeding RM5 million or imprisonment term not exceeding five years or both, the charge sheet said.
Meanwhile, Bernama reported MACC chief commissioner Latheefa Koya as saying the commission has issued an alert to Interpol following the issuance of warrants of arrest against Jho Low, Obaid and Mahoney, who were charged in absentia in a Kuala Lumpur court on Monday.
The MACC filed the applications for the warrants of arrest at the Magistrate's Court in Kuala Lumpur yesterday, and the applications were registered in the presence of Magistrate S Mageswary, reported Bernama.
The MACC was charging the three as they might have access to details on the money, said Latheefa, adding that it was part of the commission's ongoing recovery-cum-investigation on 1MDB and SRC international Sdn Bhd.
The MACC laws are adequate to charge any non-Malaysian if any act of bribery happened in Malaysia, and the commission could also charge any Malaysian and permanent resident as well if an act of bribery took place abroad, Latheefa told reporters after attending a Symposium on Gender Mainstreaming and Women Empowerment to Fight Corruption today.
1MDB-PetroSaudi was one of the highlights of the Public Accounts Committee's 1MDB investigation.
In 2016, theedgemarkets.com reported that the signing of the JV agreement was witnessed by Najib and Prince Turki Abdullah. It was reported that this was the first business venture by 1MDB.
"Under the JV agreement, 1MDB was to invest US$1 billion cash for a 40% equity stake, while PetroSaudi Holdings (Cayman) Ltd will contribute asset not worth less than US$1.5 billion for the remaining 60% stake," it reported.
The JV, 1MDB-PetroSaudi, was formed on Sept 18, 2009 — the same day PetroSaudi (Cayman) was registered. Under the JV agreement, a clause says 1MDB-PetroSaudi has received cash advances of US$700 million, one week after the JV was formed, from PetroSaudi (Cayman) on Sept 25. The US$700 million needed to be repaid in full on Sept 30 — barely five days after the JV received the sum.
The PAC raised questions on the existence of the five-day cash advances by PetroSaudi (Cayman). There is no document showing that 1MDB's board had been notified of the US$700 million cash advances when the JV was formed, theedgemarkets.com reported.
Read also: Jho Low introduces PetroSaudi to 1MDB