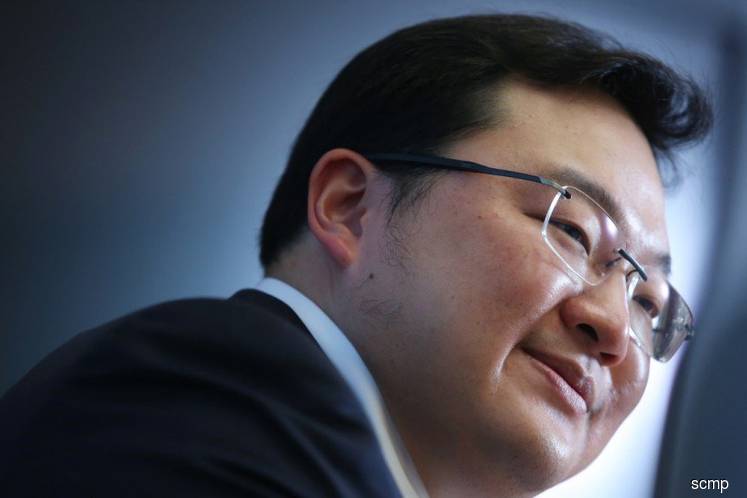 PETALING JAYA (March 25): Fugitive businesman/dealmaker Low Taek Jho aka Jho Low has condemned the seizure of his family home in Tanjung Bungah Park, Penang by the authorities.
In a statement issued by his spokesman through Jho Low's attorneys, it stated that the action was unjustified as: "The Low family property was built and completed around 20 years ago, during Mahathir's previous administration. This was more than a decade before 1MDB ever existed and at that time Mr Low was still a teenager."
"Media reports allege that a seizure notice was left outside the home of Mr. Low's family. The public manner in which this alleged notice was posted and disseminated to the media is yet another example of the Mahathir regime's 'trial by media'," said the statement.
It was reported on March 23 that the 3-storey bungalow owned by the family of Jho Low was seized by the police over investigations on 1Malaysia Development Bhd (1MDB) scandal.
According to a New Straits Times report, the entrance of the bungalow had a notice posted on the front wall addressed to Goh Gaik Ewe, 66, Jho Low's mother.
The notice of seizure was issued under subsection 51(1) of the Anti-Money Laundering, Anti-Terrorism Financing and Proceeds of Unlawful Activities Act 2001, said the report.
The notice dated Jan 17 has the signature of Deputy Public Prosecutor Syafinas Shabudin.
"The property has never been of interest to any Malaysian government in the previous two decades. This purported seizure of a property unconnected to any of the allegations is a blatant demonstration of Mahathir's politicisation of the issues and is yet another example of the regime's practice of usurping the rule of law, further demonstrating that Mr. Low cannot get a fair trial.
"It is clear that the Mahathir regime's intent is to score 'political wins' by taking aim at Mr Low through whatever means possible, irrespective of the law or basic human rights," the spokesman added.
The cops are hunting Goh and her husband Low Hock Peng to help in investigations into the whereabouts of Jho Low, believed to be on the run in China.Jho Low is wanted in Malaysia, Singapore and a number of other countries. He has been on Interpol's Red Notice since October 2016.