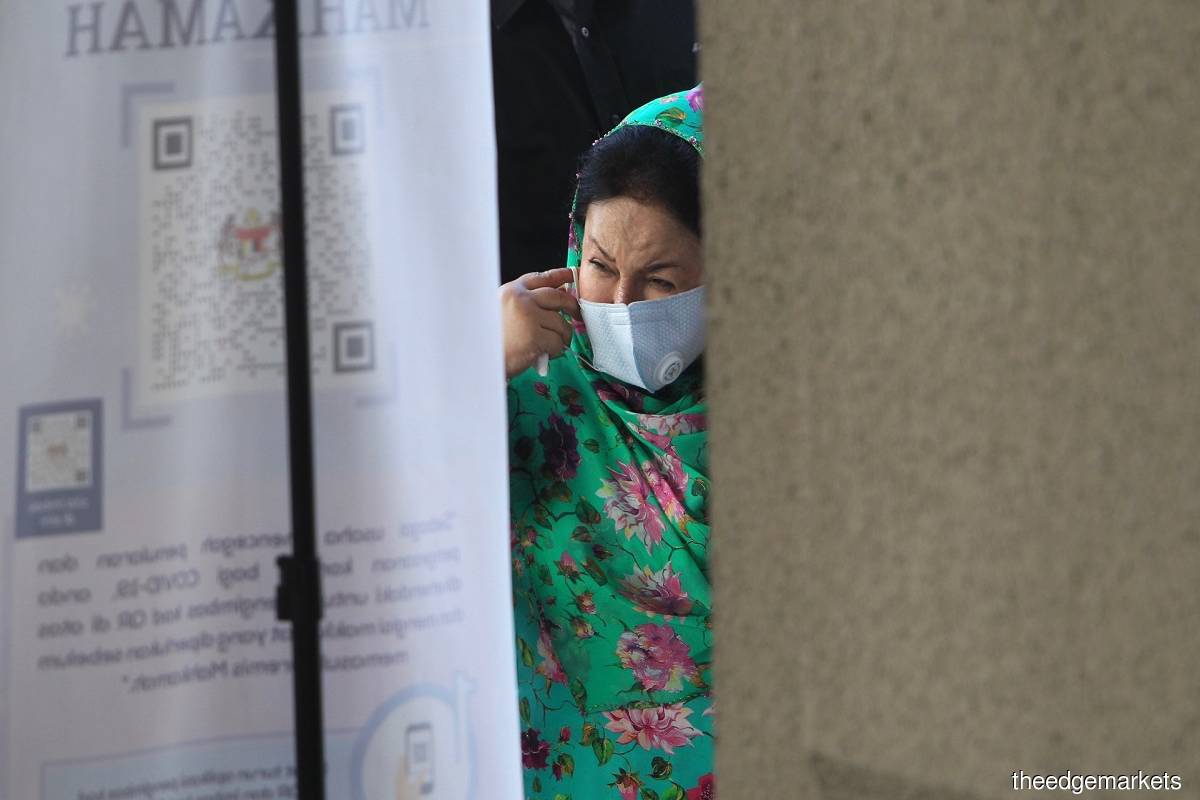 "I don't have an accurate number because this thing happened over time ... but I believe the number's north of half a billion dollars. It's a huge number." — Jho Low
KUALA LUMPUR (Nov 17): Fugitive businessman Low Taek Jho, better known as Jho Low, claimed that Datin Seri Rosmah Mansor, the wife of former premier Datuk Seri Najib Razak, funded her purchase of jewellery worth over US$500 million with monies from now-defunct sovereign wealth fund 1Malaysia Development Bhd (1MDB).
"I don't have an accurate number because this thing happened over time ... but I believe the number's north of half a billion dollars. It's a huge number," said Jho Low in a taped conversation with the Malaysian government led by former prime minister Tun Dr Mahathir Mohamad that was central to the two-part Al Jazeera documentary titled Jho Low: Hunt for a Fugitive released today.
Jho Low claimed that the person who may have kept the records of the jewellery purchase is a Singaporean fashion designer by the name Shabnam Naraindas Daswani, who also goes by Natasha Mirpuri.
"She would have all the records. I am pretty sure she kept it as leverage. She did make money out of [Rosmah], so I can be sure there can be charges against her," Jho Low claimed.
"You all have to figure out what is the best way," he added.
It was reported in January 2019 that Shabnam, along with Jho Low's parents and his business partner Eric Tan Kim Loong, were wanted by the Malaysian authorities.
theedgemarkets.com has reached out to Rosmah's lawyers over the claim made by Jho Low.
The audio clips reveal that Jho Low made numerous claims concerning 1MDB and offered to surrender assets bought with the illicit funds in exchange for having all charges against him dropped by the Malaysian government.
A source familiar with the matter revealed that the negotiations were being done after the fall of Najib's government in May 2018.
"I was not privy to the negotiations but I believe Jho Low did talk to some people, including with Tun Daim Zainuddin's people. But I believe no deal was reached," said a source to theedgemarkets.com on condition of anonymity.
"This led to the prosecution, which you see, of Najib, Rosmah and also Jho Low," added the source.
In September 2018, Daim reportedly revealed that Jho Low had attempted to contact him several times and offered his help in the ongoing 1MDB case.
In the documentary, Jho Low also alleged that Najib was privy to all 1MDB matters as he was also the then finance minister.
"All the approvals had to be made by the minister of finance," the fugitive businessman said.
Najib was the prime minister and finance minister from April 2009 until the fall of the Barisan Nasional (BN) government in the 14th General Election (GE14) on May 9, 2018.
Throughout his graft trial concerning funds from 1MDB's former subsidiary SRC International Sdn Bhd, Najib denied having any knowledge of what happened in the troubled fund and pinned the blame on Jho Low, to which the fugitive businessman said: "It's just ridiculous. Any person who looks at the facts would be able to tell what actually happened. Don't try and tell anyone that you do not know anything. This is absurd."
Najib, 67, has been convicted of seven counts of criminal breach of trust (CBT), money laundering and abuse of power in relation to his SRC case, and sentenced to 12 years' jail and a RM210 million fine.
He is presently facing trial for a total of 25 charges of abuse of power and money laundering in relation to 1MDB and also other charges, including abuse of power in relation to the audit tampering charge and CBT with regard to the International Petroleum Investment Co (IPIC).
The documentary ended with a taped conversation with Jho Low in November 2018, where he offered to provide a list of assets bought with 1MDB money with the hopes of being absolved of the crime. However, according to the documentary, Jho Low did not deliver on the list despite his promise.
Read also:
Daim : Jho Low wanted to talk to me but I turned him down
Jho Low claims he merely borrowed billions from 1MDB to buy real estate, yacht, Christal champagne — report