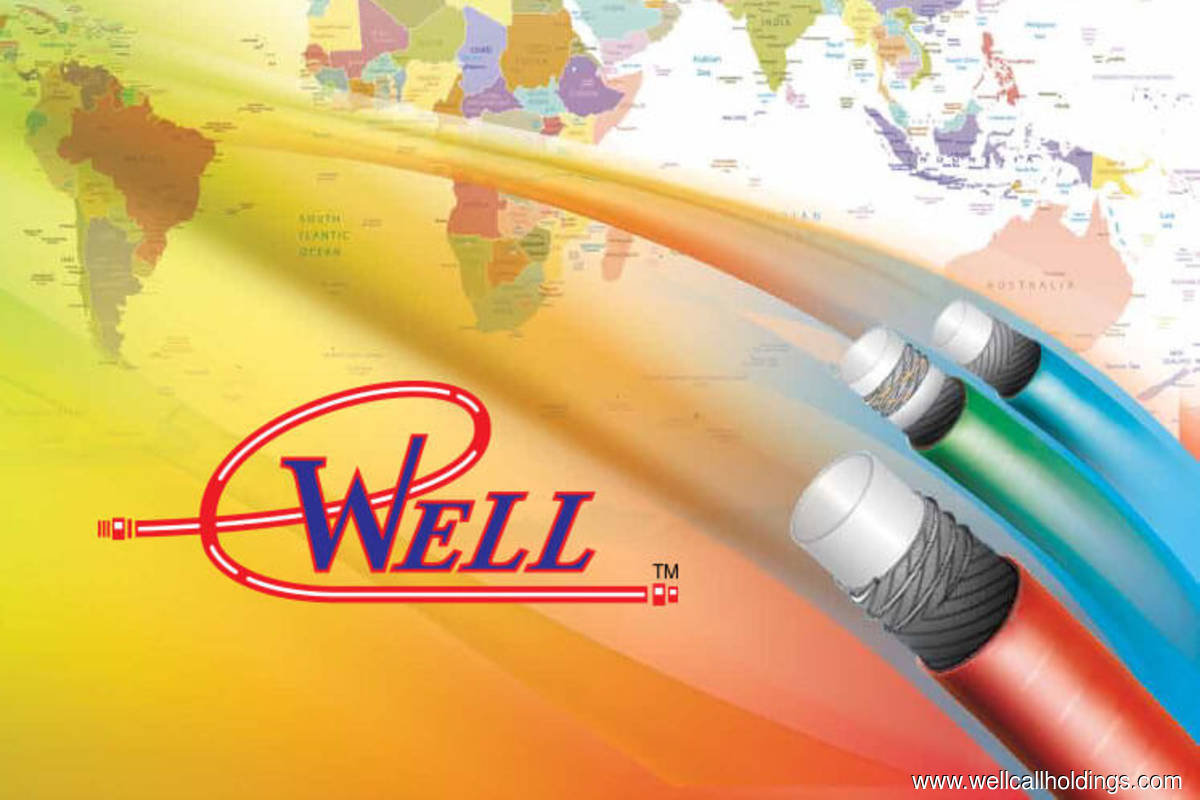 KUALA LUMPUR (Oct 27): JF Apex Research has initiated coverage of Wellcall Holdings Bhd at RM1.02 with a "buy" call and a target price (TP) of RM1.21, based on price-earnings (PE) of 16.4 times (five-year average PE) earnings per share forecasted for the financial year ending Sept 30, 2021 (FY21F EPS) of 7.4 sen.
In a note today, the research house said that Wellcall is a fundamentally sound company which renders golden opportunity for investors to ride on cyclical stock play as the group is well poised to benefit from economic recovery upon successful launch of vaccine on Covid-19 and reopening of business activities.
"In fact, the group's operations are back to pre-Covid-19 levels.
"Production lines were reopened in May with a more than 90% utilisation rate currently," it said.
JF Apex said Wellcall is less prone to economic downturn given its fairly diversified customer base and steady demand from various industries.
"As such, its hoses demand will not be heavily affected by any doldrums in single business segment.
"Although the group's top line and bottom line were slightly affected by the Covid-19 pandemic, we could see Wellcall to post V-shape earnings recovery and normalise back to pre Covid-19 level in FY21.
"Moreover, Wellcall manages to retain strong relationship with some of its existing customers for more than 20 years," it said.
The research house said it favours the stock given its robust fundamentals and effective management.
"The group has delivered double-digit net profit margins in the past few years ranging from 18.5% to 26.1% since FY15.
"This is mainly underpinned by: i) favourable cost/sales perspective in which costs are mostly denominated in local currency, ringgit whilst export proceeds are in US dollars; ii) orders are mostly on customisation to suit customer needs and; iii) effective cost management and productivity, i.e. lower procurement costs as well as maximisation of raw material usage as to reduce wastage and scrap in production process," it said.