This article first appeared in The Edge Malaysia Weekly, on September 7, 2020 - September 13, 2020.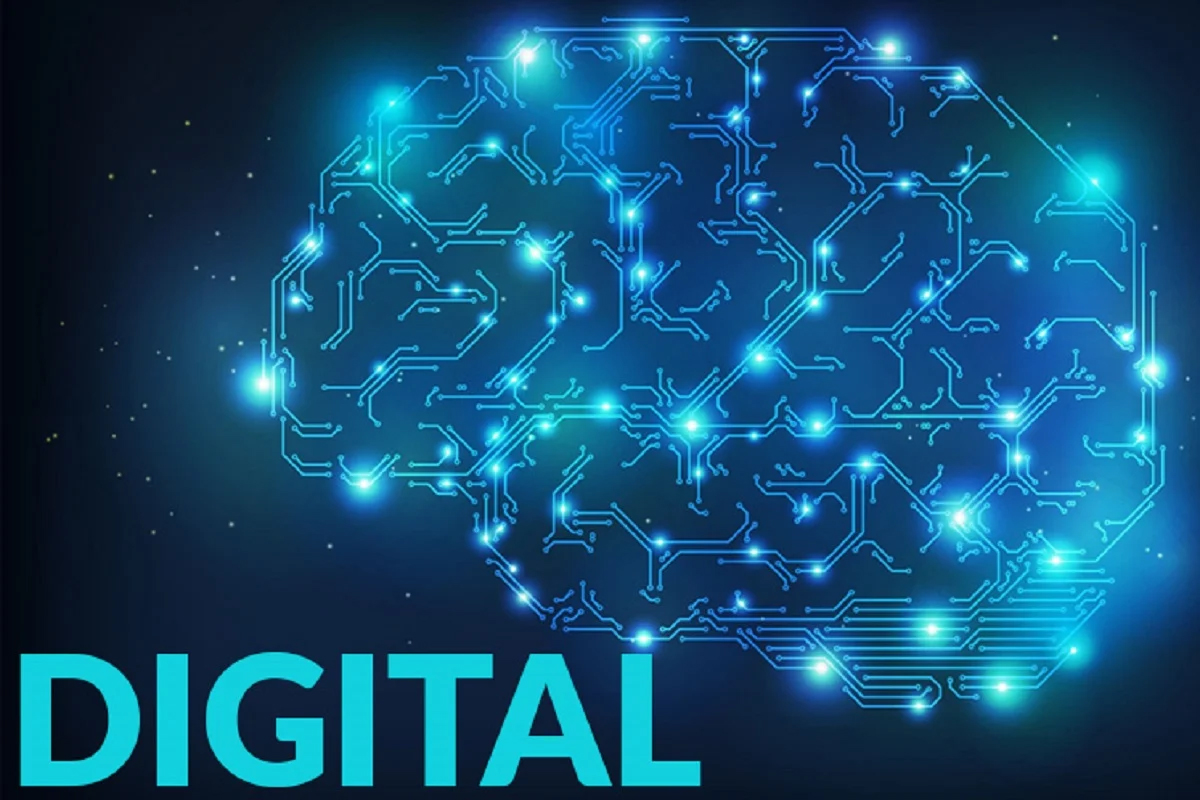 IN all likelihood, the National Digital Infrastructure Plan (Jendela) — for implementation under the 12th Malaysia Plan (2021 to 2025) — overrides the RM21.6 billion National Fiberisation and Connectivity Plan (NFCP) (2019 to 2023) as the foundation of the country's digital infrastructure transition towards 5G technology and the timely delivery of ubiquitous high-quality broadband services at reasonable rates.
Prime Minister Tan Sri Muhyiddin Yassin made no mention of the NFCP when he gave his brief introduction of Jendela on Aug 29, nor did he provide a new timeline for the award of 5G spectrum, which was supposed to have been awarded by the third quarter of this year, for commercialisation by the first quarter of 2021. The commercialisation of 5G or the fifth generation of mobile technology will probably take place in or closer to 2022, with the move to 5G slated under Phase 2 of Jendela.
Phase 1 of Jendela, which runs until end-2021, will see a phased shutdown of 3G even as the 4G network is prepped for 5G deployment, and targets to widen coverage to reach 96.9% of all populated areas (from 91.8%), with higher average mobile broadband speeds of 35Mbps (from 25Mbps).
In his speech, Muhyiddin urged all parties, "including state governments, local authorities and the respective ministries and agencies", to continue their support of the government's aspiration to make communications a public utility to transform the country into a digital economy. While there was no specific mention of red tape, the latter can make a significant difference in terms of cost and timeline of coverage. Some 7.5 million premises are to obtain access to gigabit speed broadband connectivity, Muhyiddin said without providing details or a timeline.
Getting private sector buy-in
More details are expected to be disclosed when the Industry 4.0 and National Digital Roadmap is unveiled in the coming weeks, with a focus on building a digital society. This includes talent development, which is important because 5G and high-quality broadband connectivity is not merely for entertainment and improving the quality of life for more Malaysians, but also about building an ecosystem to boost the nation's export potential and capabilities.
The fifth generation of mobile services or 5G boasts speeds that are 20 times faster than 4G networks, allowing not only new capabilities for mobile entertainment, but also real-time connection with smart devices, from driverless cars to smart cities as well as connected factories and farms. While much of the latter is still uncertain outside of test environments, it is important for all countries to lay the foundation early to remain competitive in the decades to come.
South Korea and Singapore, whose economies were not always more advanced than Malaysia as they are now, are already working with the private sector to develop enterprise and technology solutions on 5G that could have export potential to reinforce their position as technology front runners.
Malaysia, which reportedly has at least 71 5G use cases being tested across seven states, with RM131 million in investments by telecommunications companies (Telekom Malaysia, Celcom, DiGi, Maxis, U Mobile, YTL Communications and edotco), as well as other players such as national oil company Petroliam Nasional Bhd, should also have the country's future export capability in mind, if it does not already.
While Jendela gives a tad more time for the Communications and Multimedia Ministry as well as the Malaysian Communications and Multimedia Commission (MCMC) to work out new arrangements for spectrum, including 5G, clarity on this front is essential as it will help to determine the size and speed at which investments are made.
Every 10% increase in fixed-broadband penetration could raise GDP growth by 1.38% in developing economies, the World Bank estimates. For Malaysia, that works out to RM20.8 billion, based on 2019 figures.
Citing the Malaysian Institute of Economic Research (MIER), the 5G Task Force's report in December 2019 estimated that the rollout of 5G "will be a catalyst to Malaysia's productivity and economic growth" and contribute RM12.7 billion to RM20.1 billion to the economy, assuming a 5% to 8% annual growth scenario between 2021 and 2025.
It also expects the deployment of 5G to add 39,000 new jobs (40% to be available in 2025) that "will more likely reduce the dependence on low-skilled foreign labour with frictional job losses to Malaysians". It adds that the deployment of 5G could improve the quality of life with better healthcare, education, transport, consumer experience, environment and smarter cities, and help Malaysians to be more productive for a longer period as life expectancy increases. It also expects the yield from livestock and farming to increase with the aid of useful data for precision farming, aided by the Internet of Things-enabled (IoT) devices.
Little is known right now about the deployment plan for 5G, apart from suspicion that the previous plan for a single consortium formed by multiple licensees for the rollout of 5G infrastructure is likely out the window. Communications and Multimedia Minister Datuk Saifuddin Abdullah, who on June 3 cancelled his May 15 decision to award valuable telecoms spectrum in the 700MHz, 900MHz and 2600MHz frequency bands without a tender, later promised that his ministry would ensure that all players had a fair chance when the spectrum for 5G came up for grabs again.
Telecoms analysts and investors are understandably keeping watch for details on rollout targets and a timeline as well as spectrum fees, given that 5G equipment is said to be three times more expensive than that of 4G. In that sense, a delay in the rollout of 5G is seen as a relief in terms of the need for larger capital expenditure in the near term.
Whatever the new investment size for Jendela may be, expectations are that the Universal Service Provision (USP) fund will be utilised to hasten the deployment of digital infrastructure under Jendela, just as how half of the estimated RM21.6 billion NFCP to achieve 30Mbps broadband speeds in 98% of populated areas by 2023 was to be funded by the government through the USP fund. Set up to bridge the digital divide, all licensees contribute 6% of weighted net revenue from designated services annually to the USP fund, which had RM9.3 billion in accumulated funds as at end-2018, according to data on the MCMC's website at press time.
A nationwide 5G rollout could cost about RM7.5 billion, according to an estimate in December 2019 by the National 5G Task Force that was set up by the MCMC. That estimate was derived from a modelled scenario where RM5.1 billion alone would be needed to build 10,000 sites for 5G (assuming RM510,000 per site) to achieve 90% population coverage on the 3.5GHz 100MHz C-band, with the remaining cost being for the upgrade of the core network as well as other IT systems upgrades to run 5G.
The Task Force also estimated that Malaysia could have 2.1 million 5G subscriptions by 2025, which translates into 6.6 subscriptions for every 100 people, suggesting that the initial take-up of 5G is expected to be low compared with existing technology.
Malaysia's mobile cellular penetration is already 133.6% with more than 43.7 million subscriptions in the first quarter of 2020 while broadband penetration — which passed 100% in 2017 — stood at 127.4% with 41.7 million broadband subscriptions (38.67 million mobile and 3.04 million fixed), according to data from the MCMC. The size of duplication (multiple subscriptions per person) was not disclosed.
Need to build our own capabilities
Incidentally, Singapore Telecommunications Ltd (SingTel) last week was the second telecoms operator after StarHub to launch trial 5G services in the city state with a population of 5.8 million and mobile penetration of more than 159%, giving its first 20,000 customers 5G-compatible phones with three months' free access. In April, Singapore awarded 5G licences (100MHz of the 3.5GHz spectrum each plus 800MHz of millimetre-wave) to Singtel and a joint venture by StarHub and M1 with the requirement to cover half of the island republic by end-2022 and nationwide coverage by end-2025. Other operators are allowed access to the network via wholesale arrangements.
It is not immediately known just how much the 5G trails benefit from Singapore's investments in digitising public services since the early 2000s, and from its Smart Nation initiative that was launched in 2014. It is worth noting, however, that the city state has been building up the public service's internal technology capabilities and systems by consciously moving away from fully outsourcing services to technology vendors to only taking them on as partners.
By looking at what is successful in countries that have moved ahead, Malaysia can shorten its learning curve and even avoid the pitfalls that pioneers sometimes suffer from. To move up the value chain, however, the country needs to also make enough timely investments to build on its competitive advantages rather than just benefit from what already works.
In the global race to build up export capabilities in the next generation of technology, dangling the right carrots early enough to get private sector buy-in is essential to ensure sizeable investments are being put into the right areas.