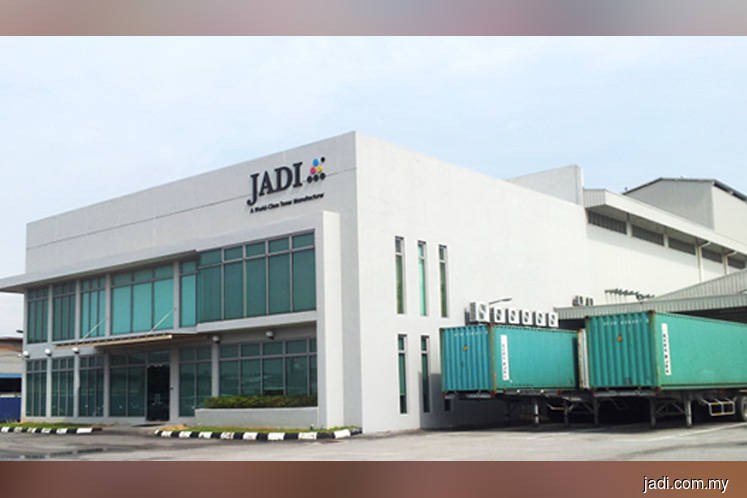 KUALA LUMPUR (Aug 10): Jadi Imaging Holdings Bhd is disposing of its loss-making wholly-owned subsidiary Jadi Imaging Technologies (Suzhou) Co Ltd (Jadi Suzhou) for RM20.34 million (RMB32.8 million), which includes a piece of land measuring 191,502 sq ft in Suzhou, Jiangsu, China and RMB3.9 million in cash.
The proposed disposal is expected to result in an estimated one-off gain on disposal of RM8.89 million to Jadi.
In a filing with Bursa Malaysia today, Jadi said the proposed disposal will enable the group to deconsolidate a loss-making business entity and is in line with its business strategy to place greater focus and resources in its manufacturing and sale of resin toners.
"This will enable the group to better utilise its resources to generate profit and at the same time, eliminate further potential losses which might be incurred by Jadi Suzhou," it said.
"The property's divestiture will also allow the group to unlock and realise the value of the property and provide it with the additional resources
to invest and grow its existing businesses," the filing added.
Jadi has entered into a conditional share sale agreement today with two Chinese nationals, Xue Chengcai and Xu Xuehua, for the proposed disposal.
For the financial year ended March 31, 2018, Jadi Suzhou posted a net loss of RMB2.11 million, on revenue of RMB14.76 million. Its net assets stood at RMB19.55 million.
Jadi said it plans to use proceeds from the proposed disposal for capital expenditure for the production of chemically-produced toner and working capital.
"Barring any unforeseen circumstances, the proposed disposal is expected to be completed in the third quarter of 2018," it added.
Jadi shares closed unchanged at 4 sen today, with 20,000 shares done, bringing a market capitalisation of RM37.67 million.