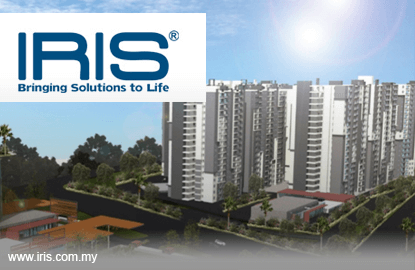 KUALA LUMPUR (May 11): Iris Corp Bhd is disposing nearly 30% stake in Versatile Creative Bhd for RM21 million, mainly pare down borrowings.
The airline and airport security systems developer said it has entered a sale and purchase agreement (SPA) with Edmund Fong R Boon, a Malaysian citizen (Purchaser) for the proposed disposal of 35 million shares or 29.83% stake in Versatile Creative.
The price, Iris said, was derived at on a willing buyer-willing seller basis, after taking into consideration a premium over the net assets of Versatile Creative's latest audited financial statements as March 31, 2015.
Iris acquired the stake on Sept 23, 2013 for RM17.5 million, or 50 sen apiece.
Versatile Creative is a Bursa Malaysia-listed paper board packaging products manufacturer.
According to Versatile Creative's Annual Report 2015, Iris is the largest shareholder in Versatile Creative, with a stake of 43.81 million shares or 37.34% through Iris Healthcare Sdn Bhd as at July 29, 2015.
Following the disposal, Iris should still control 8.81 million shares or 7.34% stake.
According to Iris, the purchaser shall pay the deposit (being 2% of the purchase consideration) to the company as a non-refundable deposit and part payment of the purchase price upon the execution of the SPA.
"The balance purchase price shall be paid on the completion date," it said, adding the completion date shall fall 60 days after the execution of the SPA or such date as the parties agree.
On the proceeds, Iris said it allocated RM14.72 million or 70% of the total proceeds for the repayment of borrowings, while the remainder of RM6.28 million for working capital.
"There are no liabilities, including contingent liabilities and guarantee expected to be assumed by the purchaser, arising from the proposed disposal," it added.
On the rationale, Iris said the disposal provides it a good opportunity to unlock the value of assets which are not part of its core business.
It is also inline with the group's exercise to realign its focus on its core business being Trusted ID solution and systems, education, construction and property development division.
Shares in Iris Corp was up 0.5 sen or 3.23% at 16 sen as at 12.30 p.m. (midday break) today, for a market value of RM357.17 million; while Versatile Creative fell one sen or 1.1% to 89.5 sen.