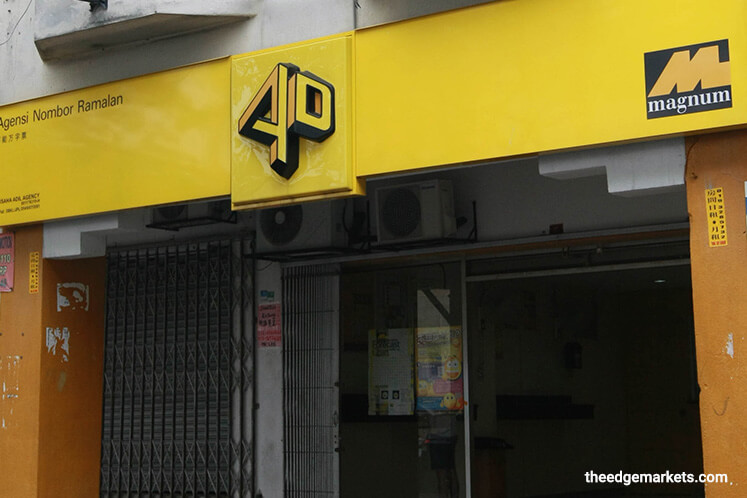 KUALA LUMPUR (May 19): The Inland Revenue Board (IRB) has slapped Magnum Bhd and its wholly-owned subsidiary Magnum Holdings Sdn Bhd (MHSB), with notices of assessment for penalties, totalling RM476.47 million.
In a filing with Bursa Malaysia today, Magnum said the group had on Monday been served with notice of assessment for Year of Assessment 2008, and from 2011 to 2015 for income tax, with penalty of RM22.71 million, while MHSB received a penalty for Year of Assessment from 2008 to 2013, amounting to RM453.75 million.
This is pursuant to the disallowance of Magnum's deduction of certain interest expenses incurred for investments, as well as the disallowance of MHSB's deduction for interest expenses and loan stock interest expenses incurred during the said years of assessment, for the court sanctioned selective capital repayment exercise and privatisation of Magnum Corp Sdn Bhd in 2008, then known as Magnum Corp Bhd.
"Both Magnum and MHSB had appointed solicitors and are initiating proceedings to challenge the validity and legality of the notices of assessment," it noted.
Magnum said upon consulting its solicitors, it is of view that there are reasonable grounds to challenge the validity of the notices of assessment raised by the IRB and the penalty imposed.
"The notices of assessment are not expected to have any imminent financial effects to the group, as it is seeking to secure a standover of payment, pending the resolution of this matter," it added.
Magnum shares closed unchanged at RM2.10 today, with 596,900 shares traded. Its market capitalisation stood at RM2.99 billion.