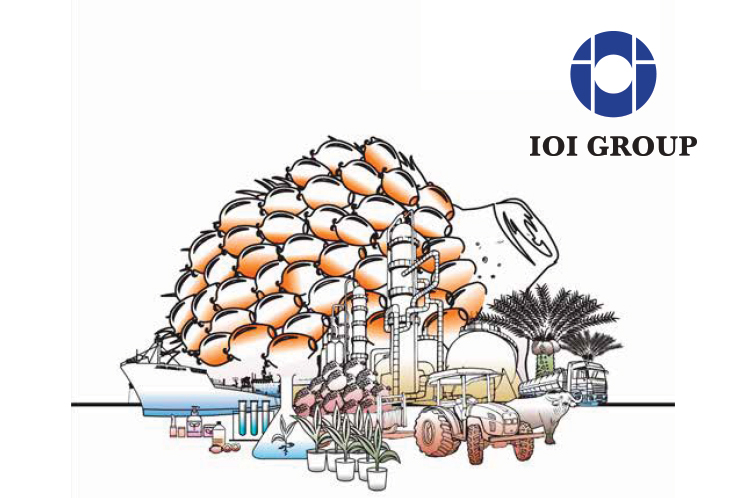 KUALA LUMPUR (Oct 31): IOI Corp Bhd has adopted three labour-friendly policies, a move that was lauded by several non-governmental organisations today as one that has set a standard in the oil palm industry, which has been rife with labour rights violations and worker exploitation.
 
In a joint statement with environmental organisation Rainforest Action Network (RAN) and Finnish civic organisation Finnwatch, human rights organisation Tenagakita' executive director Glorene Das commended the plantations group for having "raised the bar" on labour standards in the local oil palm industry.
According to the trio, IOI Corp has expressed its commitment not to charge recruitment-related fees to foreign workers, to provide a living wage determined through credible methodology, and to provide trade unions with free access to its estates.
Das said the move by the plantations group must be emulated by all Malaysian palm oil companies. "We look forward to having unfettered access to the workers so that any shortcomings in implementation can be brought to the attention of the management for prompt remedial action," said the human rights watcher.
 
Das said foreign workers in Malaysia's palm oil industry suffer under crippling debts due to deception and high fees paid in the recruitment process.
 
She also highlighted harsh labour conditions experienced by foreign plantation workers here, such as having their passports seized upon arrival to limit their movement and ability to leave the plantation.
 
"Often, workers are charged large recruitment fees by third-party labour brokers to secure their jobs on the plantations, and must work off the debt leaving them in a situation of bonded labour. This indebtedness and limitations on their freedom of movement amount to conditions of modern day slavery," said Das.
 
"IOI Group's 'No Fees' policy sets an important precedent in preventing the debts that keep workers trapped in forced and bonded labour from happening in the first place," she added.
 
Under its new wage policy, IOI Corp has committed to paying a monthly minimum wage, topped with productivity-linked incentives to its workers. On recruitment-related fees, IOI Corp has indicated that any fees found to be charged will be reimbursed to workers, the statement read. This policy is to be enforced with systematic after-arrival interviews.
 
Meanwhile, the trio also recognised the importance of follow-up actions and IOI Corp's "troubled past", as they noted it was one of few companies to have its certification dropped by the Roundtable on Sustainable Palm Oil (RSPO) amid documented complaints of deforestation and the draining and burning of peatlands.
 
"IOI Group's commitments are an important first step, but implementation will be the real test," said Finnwatch executive director Sonja Vartiala. "Consumer brand companies and buyers committing to ending forced labour in their supply chains must monitor IOI's progress and require full implementation of these policies," Vartiala added.
 
RAN's senior campaigner Robin Averbeck concurred. "This is a critical step forward, but IOI must also seek to remedy its problematic past. Beyond full implementation of these new labour policies, IOI Group must resolve long-standing grievances, most notably with the Long Teran Kanan communities, before it can be considered a responsible supplier of palm oil, or a worthy recipient of financial investment," he said.