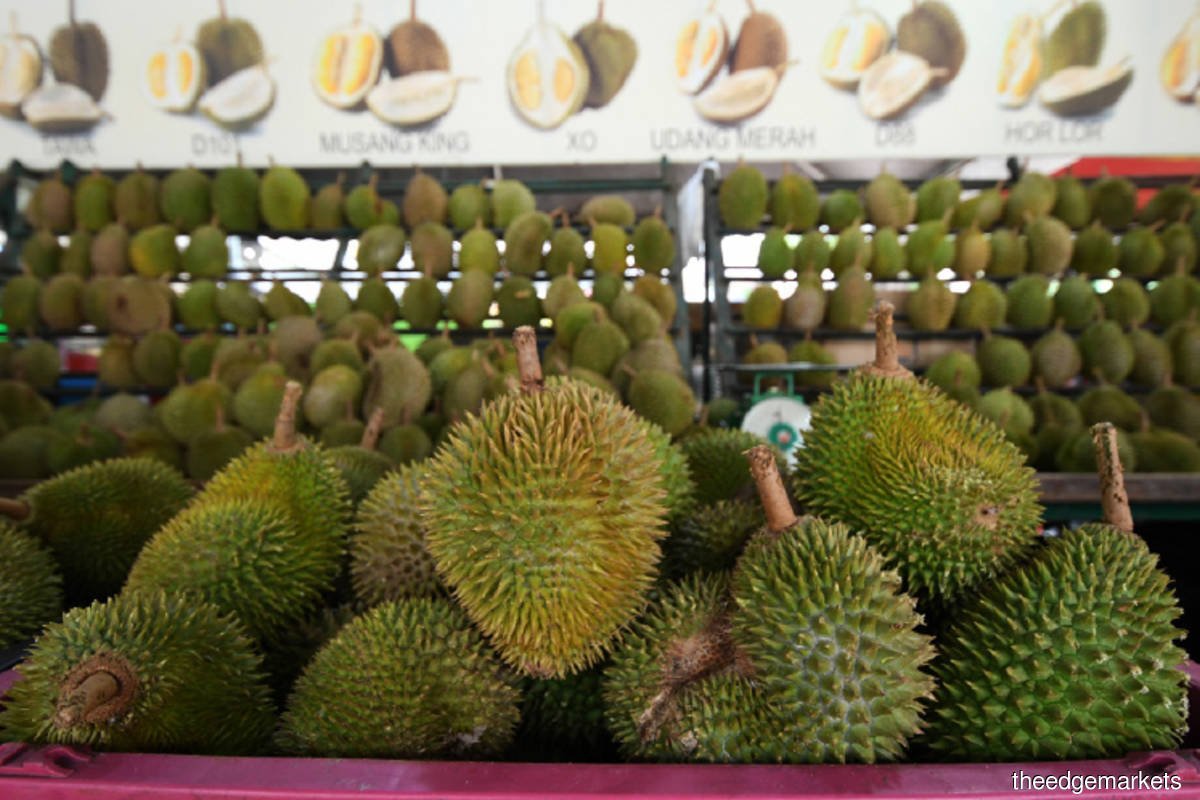 KUALA LUMPUR (Jan 26): IOI Corp Bhd is targeting to reduce its reliance on oil palm by planting 200ha of durian within five years (2020-2024).
In its CGS-CIMB 14th Annual Malaysia Virtual Corporate Day slide deck, the group said it is also aiming to plant 5,000ha of coconut and 300ha of kenaf, a type of cordage crop.
IOI Corp added that the group aims to increase plantation oil yields by 15% by 2024. This should be achieved by ensuring proper fertiliser application to increase target yields.
"The group plans to reduce the workforce by more than 25% by 2024 and increase plantation worker productivity by 3% every year.
"The group also aims to increase its oleo-chemical segments' sales volume by 15% and profitability by 25%," it said.
In February last year, the oil palm planter said it expected to reap a bountiful harvest of MD2 pineapples as well as other cash crops when they are ripe.
IOI Corp previously said that with the tenacity and persistency of its Tangkak, Johor-based Sagil Estate team, 25,000 MD2 pineapples have been planted each month since August 2020.
At the time of writing, shares in IOI Corp ended unchanged at RM3.84, valuing the group at RM24.14 billion.