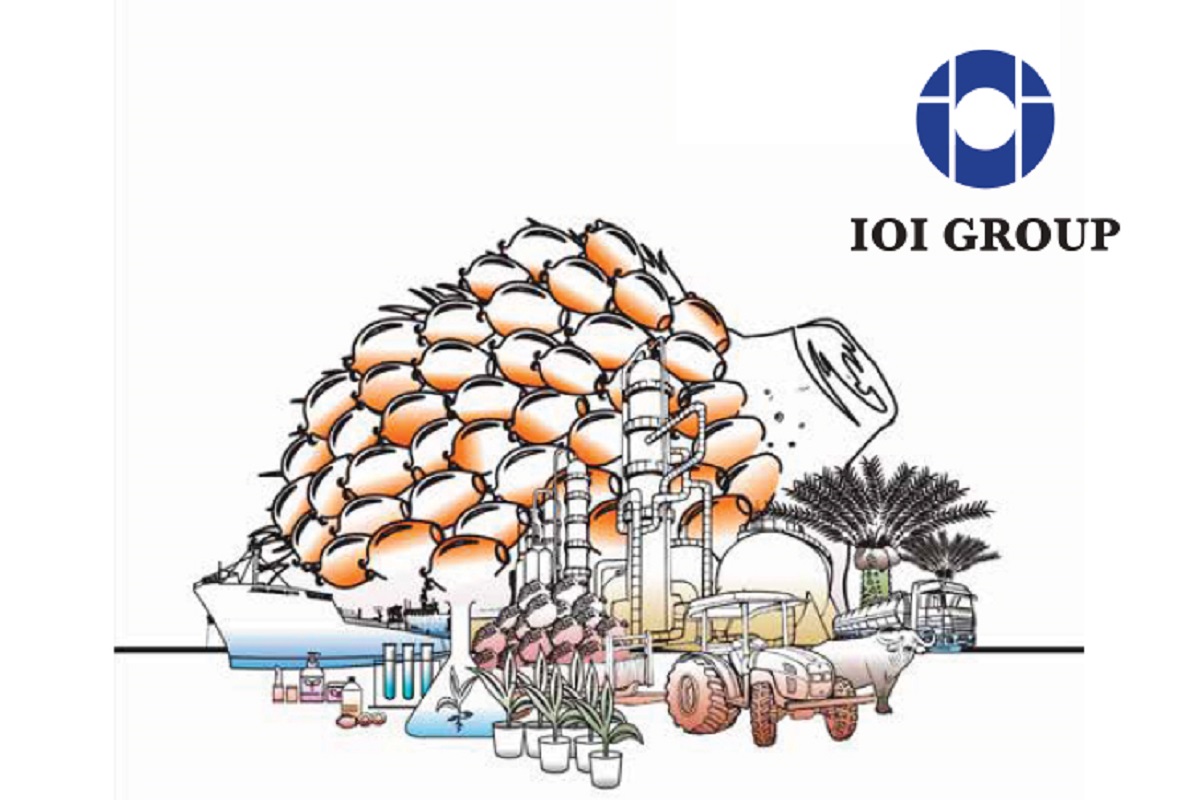 KUALA LUMPUR (May 21): IOI Corp Bhd's net profit skyrocketed to RM401.3 million in its latest financial quarter ended March 31, 2021 (3QFY21), from RM100,000 in the corresponding financial quarter last year.
In a bourse filing, the group said the oil palm plantation segment generated profit of RM185.9 million in 3QFY21, 12% higher versus RM165.4 million a year ago amid higher crude palm oil (CPO) and palm kernel (PK) prices.
Average CPO and PK prices in 3QFY21 were RM3,211 and RM2,616 respectively, up from the RM2,704 and RM1,688 achieved last year.
Meanwhile, earnings from the resource-based manufacturing segment more than tripled to RM442.2 million in 3QFY21 from RM119.1 million in 3QFY20.
It noted that excluding RM43.4 million fair value gain on derivative financial instruments, the earnings from the manufacturing segment would have been RM398.8 million, from RM31.7 million last year.
The higher earnings in the segment were due to a higher share of results from its speciality fats associate from Bunge Loders Croklaan Group BV. The large segmental profit included a share of a one-off gain of RM267.9 million from the sale of its refinery located in Rotterdam, on top of better performance across all regions.
Its quarterly revenue grew by 41% to RM2.86 billion, from RM2.03 billion last year.
It did not declare any dividends for the quarter under review. So far, IOI Corp has declared dividends of 4.5 sen per share for the nine months ended March 31, 2021 (9MFY21), compared to four sen in the corresponding period last financial year.
On a quarter-on-quarter (q-o-q) basis, IOI saw its net profit increase by 12.8% from RM355.7 million. Revenue also expanded by 16.5% q-o-q from RM2.45 billion.
Its cumulative net profit for 9MFY21 surged by 185% year-on-year (y-o-y) to RM1.03 billion from RM362.6 million. Cumulative revenue expanded by 35% y-o-y to RM7.79 billion from RM5.76 billion.
Read also:
IOI Corp: CPO price to stay strong given high premium of other vegetable oils