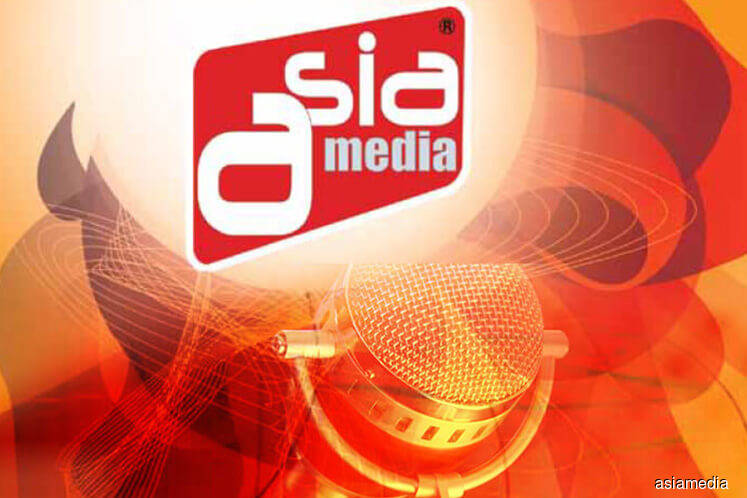 KUALA LUMPUR (Oct 29): Asia Media Group Bhd's shares fell as much as eight sen or 59.3% this morning, as investors dumped shares in the company after a near six-month trading suspension was lifted today.
At 10.45am, the stock, which had been suspended from trading since May, saw a total of 14.72 million shares exchanged hands, making it one of Bursa Malaysia's most active stocks.
The stock was trading at 7.5 sen — still down six sen or 44.4% from its last close — at the time of writing.
Asia Media shares had been suspended from trading since May 9 this year after it failed to submit its Annual Report 2018 and its financial year ended Dec 31, 2018 (FY18) audited financial statements on time. The group released both on Friday.
The transit television network provider told Bursa Malaysia there is a significant variation between its audited and unaudited financial results for FY18, following discovery of impairment losses and provisions that were not accounted for by the previous management.
The impairment losses — on property, plant, equipment and receivables — together with the provisions for litigation claims affecting the group, amounted to RM22.9 million.
The variation resulted in Asia Media's FY18 net loss widening to RM26.51 million from RM3.14 million reported previously, on the back of revenue of RM13.43 million.
The company also lapsed into Practice Note 17 status, as its shareholders' equity on a consolidated basis of less than RM40 million is now 25% or less of its issued capital.
This means it has to regularise its condition within 12 months, failing which the trading of its shares could be suspended and later delisted.
Read more:
Asia Media's audited FY18 net loss balloons to RM26.5m from an unaudited RM3.14m, falls into PN17
Asia Media's former director lodges police report claiming his signature was forged
Asia Media shareholders oust five directors, appoint four new directors