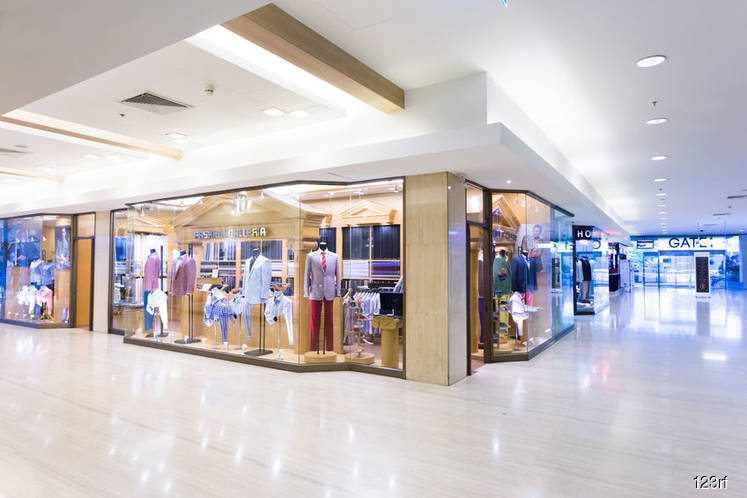 PETALING JAYA (March 28): A Knight Frank Malaysia survey showed that the retail sector is still the top commercial real estate investment this year among key players in the industry, despite an oversupply of retail space in the country.
According to the property consultancy, developers, managers of funds and real estate investment trusts (REITs), as well as lenders who participated in the survey said they will continue to invest or fund the retail sector as it still contains opportunities, with malls undergoing asset enhancements.
The retail and office sub-sectors are expected to continue generating the most interest, despite their unfavourable outlook. This is primarily due to the fact that these two sub-sectors generally have higher development values, said the consultancy.
Knight Frank Malaysia associate director of retail consultancy and leasing Rebecca Phan said Malaysia's retail industry will continue to play a formidable role in the nation's commercial property market.
"However, the outlook for the retail market does not look rosy in 2018 as an immediate rebound in consumer spending is highly unlikely.
"Despite the unfavourable sentiment surrounding the retail market, the sector will continue to attract investments as developers are expected to collaborate with experienced mall managers to enhance the attractiveness of their assets and remain competitive in the challenging operating environment," she said.
Phan urged mall operators to look beyond mall occupancy in the current retail landscape as high occupancy no longer means high profitability.
Mall operators, she added, should place more emphasis on developing technologies and marketing tools, such as in the form of social media marketing, campaigns or workshops to lure shoppers to try out its tenants' products.
"Also, it has become more common for mall operators to utilise F&B operators to act as crowd pullers to increase footfalls," she continued.
However, Phan noted that there is a need to maintain a balanced tenant mix to generate a conducive retail experience.
"Therefore, F&B operators shall not occupy more than 35% of a mall's net lettable area," she said.
The retail sub-sector had a rather muted performance in 2017. There was a decline in sales by merchants across different sectors. Moreover, the Consumer Sentiments Index stood at 82.6 points, below the 100-point threshold. Hence, the outlook remains bleak as consumers continue to be prudent in their spending habits.
Competition among retailers remains stiff. "The presence of more shopping malls in the market, with similar offering of goods and services, will further dilute the market," Knight Frank concluded.
On the other hand, the survey found that property developers are also planning to invest more in the hotel/leisure sub-sector as tourism in Malaysia remains strong. This sub-sector acts as a logical avenue for them to diversify beyond the weakening office and retail sub-sectors, which used to be the highly coveted sub-sectors for developers, the consultancy said.
Lenders are also positive about the hotel/leisure sub-sector and this may be attributed to the resilient tourism industry, which has a direct correlation with hotel occupancy levels.
Meanwhile, managers of funds and REITs are looking to invest in the retail, logistics/industrial and healthcare/institutional sub-sectors, due to higher yields and brighter prospects supported by the rise in e-commerce.
However, lenders remain cautious of the logistics/industrial sub-sector amid the immense hype surrounding it, although the fundamental outlook for the sub-sector remains positive.