This article first appeared in Personal Wealth, The Edge Malaysia Weekly, on July 20, 2020 - July 26, 2020.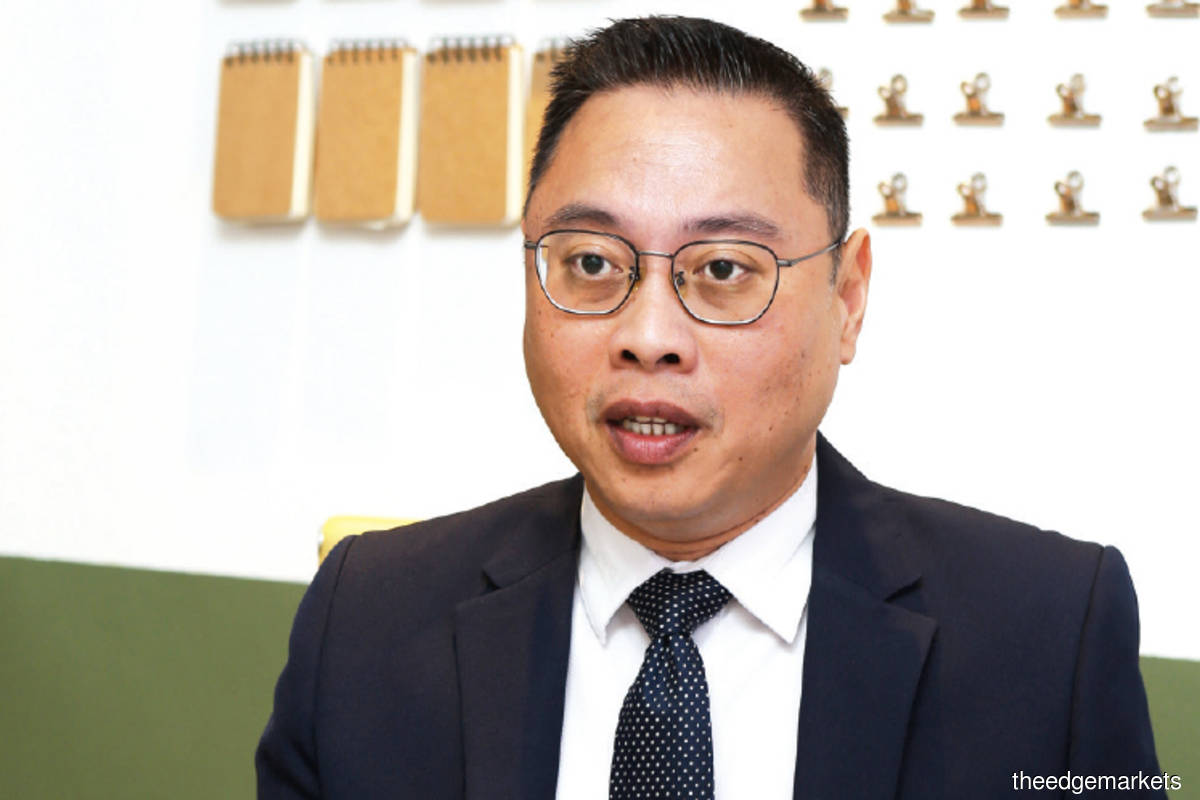 Investors should adopt an income-focused strategy in the uncertain economic landscape caused by the Covid-19 pandemic. One of the ways they can do so is via real estate investment trusts (REITs) — which are preferable to bonds — according to Ng Chze How, head of retail wealth and distribution at Manulife Investment Management (M) Bhd.
He favours REITs over bonds due to an expectation of a strong economic recovery after the Covid-19 outbreak has been contained. When that happens, the former is projected to outperform the latter.
Ng says the US Federal Reserve, European Central Bank, Bank of Japan and People's Bank of China have announced stimulus packages amounting to US$4.4 trillion since March. These have provided strong short-term support to the global economy.
Over the longer term, Ng expects global markets and economies to rebound strongly, as seen in the one or two years after the 1997/98 Asian financial crisis and 2008 global financial crisis. REITs can provide investors with dividend yields as well as capital gains when such a rebound occurs, making them more attractive than bonds.
"I see more opportunities in REITs than bonds because of the indiscriminate selling of REITs in March and April. There is upside potential in REITs in addition to income. We are already seeing investors returning to the REIT space," he says.
Even without capital appreciation, the yields provided by REITs in general are 1% to 2% higher than bonds, such as government securities, says Ng. "So, I would prefer REITs over bonds as the additional 1% to 2% return per year is a lot for long-term investors. You would probably still buy bonds, but it would likely be for diversification as fixed deposits are currently providing a low rate of return."
Ng says major stock markets around the world, including in China and the US, have experienced a sharp recovery in prices since March amid weak global economic growth and corporate earnings this year. "We have seen a V-shaped recovery in several markets as investors have been positive about a rebound in the global economy. But it could develop into a W-shaped recovery [where markets fall and rise again], depending on several factors such as a potential second wave of Covid-19 infections and the production of a vaccine."
He adds that investors should invest prudently in companies with a strong balance sheet and healthy cash flow that pay good dividends in intervals. 
Ng especially likes REITs that are riding the technology trend. He points out that there has been a spike in demand for more internet data and faster internet speeds in the past three months as more people and businesses conduct their activities online. 
REITs that are involved in telecommunications towers are beneficiaries of such a trend, says Ng. One such REIT is the American Tower Corp, which is listed on the New York Stock Exchange (NYSE). The company also owns and operates wireless and broadcast communications infrastructure in 19 countries. 
As at July 6, the REIT was trading at US$264.21 per share, with a dividend yield of 1.67%. It had a price-earnings ratio (PER) and price-to-book ratio (P/B) of 60 and 32 times respectively, according to Bloomberg.
Crown Castle International Corp — one of the largest providers of shared communications infrastructure in the US, with more than 40,000 cell towers and about 70,000 route miles of fibre — is another good example, says Ng. The NYSE-listed counter was trading at US$170.12 per share, with a dividend yield of 2.81% (as at July 6). It had a PER and P/B of 87 and about 8 times respectively.
"In addition, these REITs could benefit from the 5G trend that has yet to take off globally," he says.
REITs that own strategically located logistic warehouses and healthcare real estate are also poised to benefit from the rising e-commerce and healthcare trends due to the Covid-19 pandemic, says Ng. On the home front, he favours industrial REITs that own strategically located logistic warehouses over retail-focused REITs as the former could benefit from the growing e-commerce trend.
Manulife Investment Management has two REIT funds — the Manulife Investment Asia-Pacific REIT Fund and Manulife Shariah Global REIT Fund. Ng says these funds only invest a small part of their portfolio in local REITs. Nevertheless, investors should be able to spot some gems in the local REIT space.
"There are different types of retail REITs locally. Some house more luxury brands and their businesses are more heavily dependent on tourists, while others house grocery shops, restaurants and brands that are frequented by the locals and have become a necessity to them. The latter has been less impacted by Covid-19 and can be traded at attractive prices," he says.
As for other types of investments, Ng has noticed that more investors are favouring gold. However, he does not think the precious metal is attractive at its current price of US$1,730 per ounce.
Ng points out that gold was trading at an all-time high of about US$1,900 per ounce after the 2008 global financial crisis. But it quickly fell to around US$1,200 in the subsequent years.
"Based on such a historical performance, you have an upside of about 10% and a downside of about 31% [if you buy gold at US$1,730 per ounce]. Your downside is much more significant," he says.
"To me, investors should buy gold only if they are investing for the long term or are actively trading it. However, the latter is not what I would advocate."
Ng reminds investors to be disciplined when it comes to investing their money during volatile times. They should also manage their savings and spending more carefully than before.
"More importantly, they should stay focused and invested throughout market cycles. History has shown time and again that to stay invested is better than timing the market. You can never time the market," he says.