This article first appeared in Personal Wealth, The Edge Malaysia Weekly, on June 29, 2020 - July 05, 2020.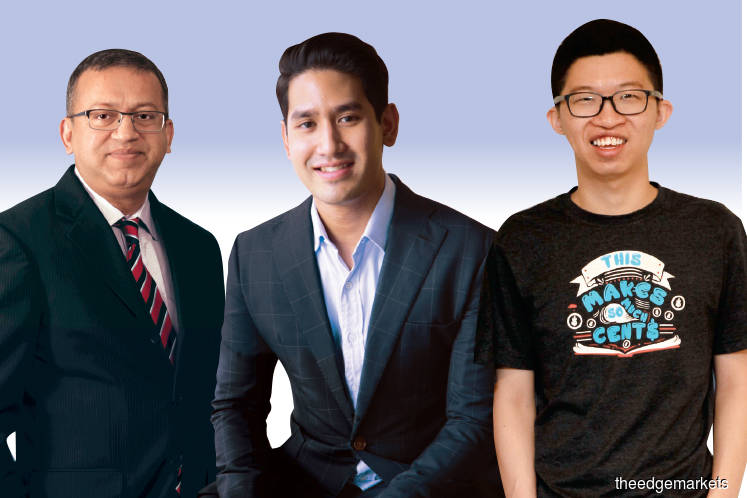 Value investors could be in a good position to profit from a rebound after this crisis. With stock markets the world over impacted by the Covid-19 pandemic and subsequent lockdowns, investors have the opportunity to buy battered stocks.
This has not been the case for the past two years, when value stocks — which have high-dividend yields and low multiples (such as price-to-book or price-earnings ratios) — were outperformed by stocks with upward momentum, says Devan Linus, co-founder and CEO of Kuala Lumpur-based value investment firm MTC Asset Management. "A lot of people said value investing was dead."
According to an article by global financial services firm Morningstar Inc, the value factor has underperformed the growth factor over the past two decades across nearly all major markets globally. On average, value funds underperformed their mainstream benchmarks from 2015 to 2019.
"After the 14th general election, there were foreign net outflows and selling pressure in the market. Before Covid-19, few stocks recovered to their previous highs, apart from some glove and fast-moving consumer goods stocks. The last three years have been challenging because very few stocks moved higher," says Alvin Vong, CEO of EquitiesTracker Holdings Bhd.
However, when the pandemic rattled financial markets, it opened up opportunities for investors to buy undervalued stocks. The value factor also tends to outperform factors such as momentum and growth during periods of recovery. After a period of underperformance, could it be time for value to shine?
"Historically, value has always performed when coming out of a crisis. Based on that, investors should choose value over momentum. Value underperformed in the last few years because there was no crisis and this style of investing acquired a bad reputation. But now that we have a crisis, it may begin to make sense," says Devan. 
When stock prices are down in this volatile market, value investors can find good, cheap stocks that will perform better during the eventual recovery, he adds.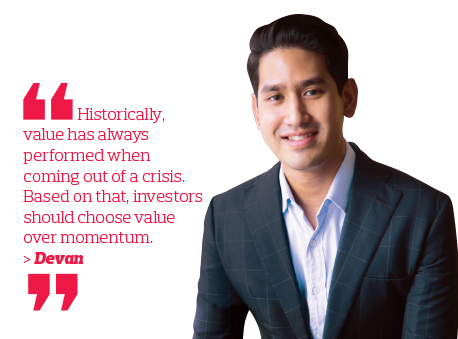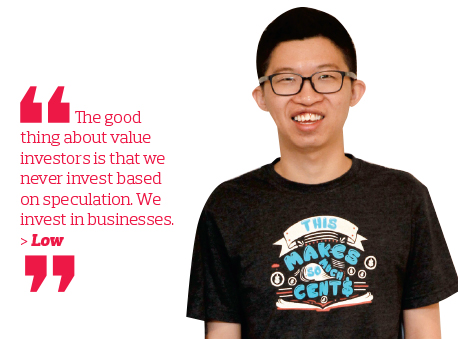 The value factor tends to be the worst performer before a crisis, whereas quality and low volatility factors outperform during this period. But research has shown that value has historically been the best performing standalone factor during the expansion or recovery phase, according to Chandra Seethamraju, head of quantitative strategies at Franklin Templeton Multi-Asset Solutions.
"Value is inherently tilted towards cyclical companies with high financial and operating leverage, whereas quality as a factor is inherently tilted towards stable, profitable businesses with less cyclicality. Hence, it follows that value would do well during the recovery phase while quality would typically perform well during a crisis," says Chandra.
Low Chern Hong, head of operations at financial education and training provider 8VIC Malaysia Sdn Bhd, took advantage of the market dip in March to buy good stocks, especially dividend-yielding ones. But he did not go all in because corporate earnings for the first quarter of the year were likely to be negatively impacted. 
"We shall see what happens to stock prices when the results are released. I allocate tranches of my funds and enter the market at different times," says Low. 
"For example, I invested 30% of my money in March. When the first quarter results are released, investors are likely to react [badly]. So, when share prices drop, I will use another 30% of my funds to buy the low-priced stocks that I want."
Vong has also been taking this opportunity to buy undervalued stocks as he is bullish on the long-term prospects of certain companies in Malaysia.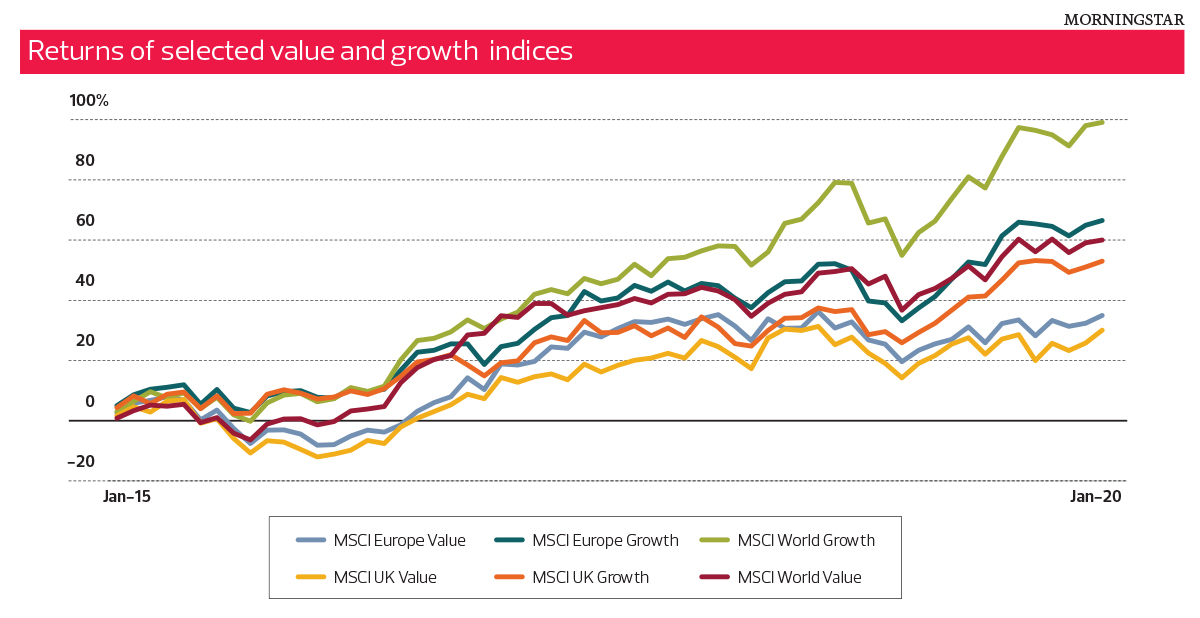 Different from past crises
However, the downturn caused by the pandemic could be different from past crises. The outcome is still uncertain and it is unknown just how long the pandemic will last. In addition, tech stocks — which tend to exhibit momentum characteristics — have seen their prices rising amid the market turmoil.
"Momentum characteristics tend to be reflected in tech companies while value characteristics tend to be seen in bricks-and-mortar companies, which have been impacted because they could not open their stores during the lockdown. Tech stocks, which are expensive, are still holding their value. But the safe counters [value stocks] may have to cut dividends," says Devan. 
This does not mean there are no opportunities for value investors, only that they have to be more careful in picking the right companies that can weather the tough times, he adds. "For instance, there are some airline companies exhibiting value while others will not recover [from the crisis] because they have been badly managed or are highly indebted. Value investors will do their research and find companies that we know will recover."
Low concurs. A lot of research on the fundamentals of companies is required, he points out. "The good thing about value investors is that we never invest based on speculation. We invest in businesses."
Value investors will need to be more patient. Even if they manage to snap up cheap stocks now, it may take a while before the prices or dividend payouts recover, Devan observes. They will also need to sit through bouts of volatility.
"We believe those who have patience, have done enough research to understand the business and can hold on to a stock for 5 to 10 years can make a lot of money," he says. "At MTC, we can deal with the volatility. But for investors in general, they must be very sure and do even more research on whatever they are looking to buy and ensure that those companies can survive the crisis."
Investors should still use the value strategy at this time to look for quality companies, says Devan. These stocks are less likely to lose their market value during a downturn.
Meanwhile, Chandra suggests that investors take a diversified multi-factor approach as it has provided the best risk-adjusted returns during a downturn and recovery. This is especially important now because it is difficult to time the downturn or recovery. 
"Based on our research, we have observed that the multi-factor approach has had the highest total return and Sharpe ratio (which measures the performance of an investment compared with a risk-free asset), significantly better information ratio, lower tracking error and lowest maximum drawdown than any of the single factor outcomes," he says.
Multi-factor strategies allocate different weightage to quality, value, momentum and low-volatility factors in a portfolio, depending on the investor's philosophy. 
Areas of deep value
In May, famous value investor Warren Buffett said in his annual shareholder meeting that despite his company's record cash holdings, he had not found anything attractive to buy. This surprised investors as he is well known for buying stocks when markets are down.
So, are there still opportunities for value investors in this uncertain market? Devan Linus, co-founder and CEO of MTC Asset Management, thinks so. 
"Every investor has his own speciality. For instance, we have found a few good opportunities in the travel and leisure sector, which we know very well. So, we are going to take a risk on those companies. We are not going all in, but we cannot do nothing either because we do not want to miss the opportunity if things become better," he says.
"It may be harder for Buffett to do so because he has a huge fund to deploy and he will move share prices with his purchases. We are a smaller company, so we can do so." 
Devan is interested in selected casino companies, airlines and tourism-related businesses. He is also heavily invested in the tech sector, which is still considered a viable one for value investors.
"We are not invested in companies like Uber or Amazon, but we have invested in companies like Intel and Microsoft. These stocks are not the cheapest, but we feel their prices are justified, given the growth of their products and services," says Devan. 
"There is still an argument about whether to invest in tech companies now. But you just need to do more research than you had to do two or three years ago, when you could blindly buy a tech stock and the price would go up."
Low Chern Hong, head of operations at 8VIC Malaysia Sdn Bhd, also sees value in US tech companies as well as some banks, manufacturers and 5G-related companies in Malaysia. 
"Investors think that US companies will start terminating their contracts with Malaysian manufacturers because of the pandemic, so investors are selling their shares. One example of a Malaysian company that faced this was Magni-Tech Industries Bhd, which saw its share price halve at one point. But that should not have happened because these manufacturers already have signed contracts," he says.
Alvin Vong, CEO of EquitiesTracker Holdings Bhd, also sees value in tech companies such as semiconductor firms in Malaysia. The long-term prospects of these counters are good due to the digitalisation trend. "A lot of tech companies have become investment-grade, with a strong economic moat and sustainable, recurring revenue," he says. 
"Compared with traditional bricks-and-mortar businesses, tech stocks can have higher price-earnings ratios because their marginal cost of revenue is lower. For instance, tech companies that generate revenue from subscriptions or advertising can spend less to generate more revenue."
Still reaping the returns
According to Devan, MTC's fund suffered a loss of 24% in March, but it recovered by 20% in April. "Since inception nine years ago, we have had a return of 69% in US dollar terms and 129% in ringgit terms. I think we will be down 20% at the end of the year, but we will still be in positive territory since the fund's inception. That is the benefit of long-term thinking and having a value strategy," he says.
"We do not mind having a loss this year because we know that if we wait five years, there will be a positive gain. We just need to be patient, invest for the long term and be brave enough to buy more now. 
"Of course, we are not using all our cash and liquidity. I would not put everything in today, but I would put more in the market today than I would last year."
Meanwhile, Vong's portfolio of Malaysian equities has posted an absolute return of 27% since 2011, compared with the 17% decline of the benchmark index. 
Low's total portfolio in Malaysia and the US rose 25% this year because he managed to buy many stocks when the markets were at a low point. "If more opportunities to buy come up, I estimate that my portfolio should see a profit of 30% to 40% this year," he says.