This article first appeared in Personal Wealth, The Edge Malaysia Weekly, on January 13, 2020 - January 19, 2020.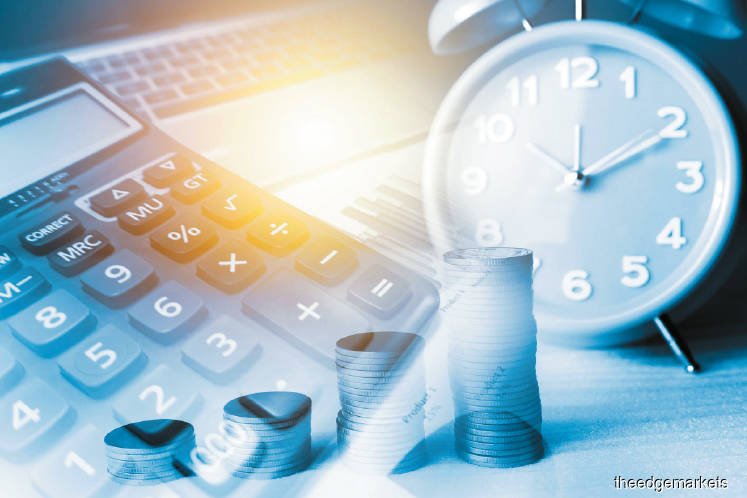 A perpetual bond, also known as a perp, is a bond issued with no maturity date. That means a perpetual bond issuer can choose to pay coupons forever without the need to return the principal.
Perpetual bonds typically offer higher yields compared with ordinary bonds with maturity dates. The feature of perpetual bonds that pay investors interest payments with no maturity dates are often compared with dividend-paying stocks. They are seen as hybrid securities as they are debt securities with equity-like features.
Are perpetual bonds available in Malaysia?
Like other types of bonds, perpetual bonds were not easily accessible by retail investors due to the high cost of entry. However, since the launch of platforms such as FSMOne Malaysia's Bond Express in February last year, local investors now have the option of investing in these bonds as and when the trading opportunities are made available. These perpetual bonds have a minimum investment amount of RM1,000.
As at Jan 3, two perpetual bonds listed on the platform were offered by CIMB Group Holdings Bhd and Hong Leong Financial Group Bhd, with annual coupon rates of 5.8% and 5.23% respectively.
Should perpetual bonds be considered debt or equity?
It is worth noting that perpetual bonds are usually classified as a kind of equity, rather than a liability, under the international financial reporting standards. However, in countries like Thailand, such investment instruments will be reclassified as liabilities in companies' financial statement this year, according to a report published in The Edge in November last year. Such a move is expected to increase the debt-to-equity ratio of some companies. The report also pointed out that in Malaysia, the classification of perpetual bonds depends on the contractual terms of the securities.
What is a call date?
While perpetual bonds have no maturity dates, they typically have a "call" date, usually five years, so that the issuer can buy back those bonds and return the principal to investors, according to a recent column by Asia Analytica Sdn Bhd, an investment adviser licensed by the Securities Commission Malaysia.
If the issuer does not call the bond, the yield rate on the bonds could be revised higher. Such an increase in yields could occur once or more at predetermined intervals throughout the lifetime of the bonds, which would incentivise issuers to call the bonds to avoid an increase in borrowing costs.
For instance, according to FSMOne Malaysia, there is a reset date and a reference rate for the two perpetual bonds on its Bond Express platform. The perpetual bond issued by CIMB will revise its rate to the 5-year yield of Malaysian government bonds plus 2.371% if the company does not call the bond by May 25, 2021.
The perpetual bond issued by Hong Leong will revise its rate to the 5-year yield of Malaysian government bonds plus 1.5% if the bank does not call the bond by Nov 30, 2022.
However, during an interview with Personal Wealth last year, an industry player said it would be unlikely for issuers of perpetual bonds, specifically banks, to not call their bonds as doing so would affect their reputation. "In the future, investors may not buy their bonds and if they do, they may insist on a higher coupon rate," she said.
Other companies, including property and oil and gas entities in Malaysia, have also issued perpetual bonds.