This article first appeared in Personal Wealth, The Edge Malaysia Weekly, on December 16, 2019 - December 22, 2019.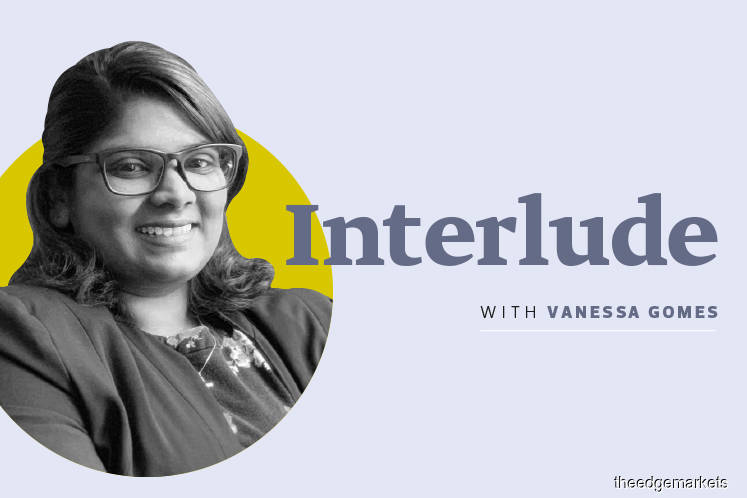 It is beginning to look a lot like Christmas. But in the Gomes household, the festive season is almost all year round. Different parts of the house have permanent Christmas decorations, with the nativity scene permanently set up in the corner of the kitchen while a greying Santa Claus sits on top of one of the doorways.
While there are constant reminders around the house of the yuletide season, the real planning begins as soon as we finish celebrating the country's independence. Why so early, you ask? So, we do not get overwhelmed, strapped for cash and stressed from party planning. While Christmas is a time for giving, it does not mean we should end the year with our bank accounts in the red.
Over the years, we have made mistakes here and there. But this year, I believe we have finally cracked the stress-free Christmas planning code. First on the list was to decide what we wanted to do. While it is always great hosting friends and family at home on Christmas Day, sometimes we prefer going away for a holiday or spending the day at another relative's house instead. This year, we have decided to have a smaller, more intimate do.
The next step was to focus on the decoration. In mid-September, my father took down all the decorations we kept in storage and sorted through the ones that could still be used. Then, we started scouting around for new ones to replace those we discarded (recycled, of course). One of our favourite places to go to is Fun N Cheer, which sells festival decorations at wholesale prices. Decorations sold there are about 20% cheaper than those at other retail outlets.
My father recently caught the e-commerce bug and his newfound hobby is shopping on Lazada. I call it a hobby because he scrolls through the app whenever he is relaxing in front of the television.
One day, he had an epiphany to search for decorations on Lazada and he found a treasure trove of cheaper products. Score! Next thing I knew, he had a cartful of decorations. Together, we picked out the ones worth buying. The bookmarked items came in handy when we were making price comparisons at physical stores. After going through this comprehensive research process, we finally paid for what we needed on Lazada. Although it took up to a month for the decorations to be delivered, we managed to save almost 30% of what we would have spent otherwise. And all this arrived in October and November.
At this point, we were ready to think about the food we would serve on Christmas Day. After we had come up with the rough number of people we would be inviting, my mom sat down to curate the menu in October. In doing so, we were able to cut down on any excessive food wastage. My mom's homemade turkey and stuffing is a must-have. But what she realised was that the closer it is to Christmas, the more expensive the bird (not to mention the lack of choice for good birds). Planning in advance also allows her to compare prices as well as keep an eye out for discounts on non-perishable items such as spaghetti and canned ingredients.
My father, on the other hand, focused on the liquor supply. During Deepavali season, he noticed that some stores carried special deals and discounts when buying beer in bulk. Although we do not celebrate the Festival of Lights, there was no harm in taking advantage of the discounts, right? He also realised that expenses are more manageable when spreading out the purchases of liquor over a few months.
While giving presents is the most fulfilling part of the season, it can also be the biggest headache. When planning the guest list, we try to be organised about it. We even identified those with children so we could scout for gifts as and when we were able to. We learnt from our mistake last year, when my mother asked me to shop for presents for some of her friend's toddlers. It was rather catastrophic because not only did we have to spend more on last-minute gifts purely out of convenience, the choices were also reduced the closer it got to Christmas.
Ultimately, the reason for the season is not lost. The Christmas season brings us unexplainable joy and all that we want is to take the time to spend it with those who are near and dear to us. But that does not mean we need to spend an arm and a leg financing it. In the end, it is the thought (and discounts) that counts.