This article first appeared in Personal Wealth, The Edge Malaysia Weekly, on April 15, 2019 - April 21, 2019.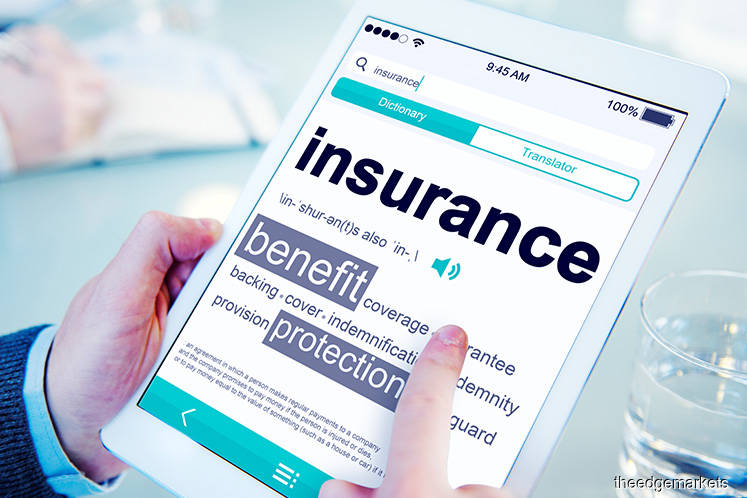 Many insurance players and start-ups around the world are experimenting with blockchain to improve their processes. One emerging area of focus is using the technology to automate claims.
Val Yap, founder of Singapore-based PAL Network, is one of the insurance technology (insurtech) players trying to bring this innovation to Asia.
PAL Network already has partnerships with insurers FWD and Ergo in Singapore. In January, it signed memoranda of understanding with Toyota Tsusho Corp (the trading arm of Toyota Group) and Allianz Malaysia to develop proofs-of-concept for automated claims as well as the underwriting and creation of new insurance products using smart contracts.
Yap is also founder of insurtech firm PolicyPal, which she started in 2016 to help consumers purchase and manage insurance policies digitally. In 2017,  she set up PAL Network to serve insurers using blockchain to automate policy inception, distribution and claims processing.
"A large portion of the insurance industry still uses traditional processes in their operations, which require a lot of intermediaries. And these intermediaries are using inefficient legacy systems for record keeping," says Yap.
Insurance premiums are also pushed higher due to the old model of insurance distribution and many layers of processes at the backend, she adds. "The traditional claims process is cumbersome, with a lot of documentation involved. The process often takes weeks."
This issue can be addressed using blockchain technology, which acts as a ledger for transactions. The information stored cannot be changed and it can be shared in real time. The technology also supports smart contracts, which can implement the terms of agreement using a self-executing, programmed computer code, according to a Willis Towers Watson report last year.
"Blockchain can improve trust as customers have a fear of losing control of their personal data. The technology offers a solution to drive efficiency and ensure security. It enables personal data to be controlled the policyholder while verification [of each transaction] is registered on the blockchain," says Yap.
How does it work?
According to PAL Network's whitepaper for the technology, it will use blockchain to provide secure, time-stamped storage of a policyholder's relevant information. This will eliminate duplicate submissions from multiple offline channels that could potentially lead to data loss. Smart contracts will be programmed to handle insurance payouts automatically.
"We developed our [dual-layer protocol] blockchain in-house. Having both public and private layers has enabled us to collaborate with insurers because they want to put the personal information on the private layer and the public information, such as the number of claims, on the public layer to gain the consumers' trust," she says.
PAL Network works with insurance companies to input the terms and conditions of their products on a smart contract. doing so, it is able to automate the underwriting process. The insurers can then distribute their products via digital channels using the company's application programming interface (API).
"PAL Network's platform is also connected to the payment system. In Singapore, this is done through PayNow," says Yap.
"Let's say a customer takes a flight that is delayed. The claims process will be triggered automatically. Of course, he will need to prove that he was already on board the flight submitting his boarding pass. But other than that, he will not need to get a letter from the airline or take the follow-up steps to make a claim. All these are connected through our blockchain technology."
That idea was implemented in a flight delay insurance coverage PolicyPal and Ergo using PAL Network's blockchain technology.
Insurers can use the technology accessing PAL Network's Blockchain-as-a-Service platform, which Yap says can reduce insurers' paperwork, labour hours and cost of processing claims.
"PAL Network offers its platform with predetermined parameters coded into the smart contracts on our blockchain to distribute new micro-insurance products via API integrations. It is a plug-and-play solution to build insurance products on a smart contract within minutes, with low set-up costs and free first-year transaction costs," she adds.
The blockchain protocol PAL Network can be used to develop group insurance product as well.  
The company also offers several insurance products on its website. This includes coverage for ride-hailing, flight cancellations, flight delays, earthquakes, cracked phone screens and cancer diagnosis.
"PolicyPal will be using the blockchain technology built PAL Network to work with insurance partners in Southeast Asia. We recently signed partnerships with insurers from Thailand and Malaysia and are looking to enter Indonesia," says Yap.