This article first appeared in The Edge Financial Daily, on September 28, 2018.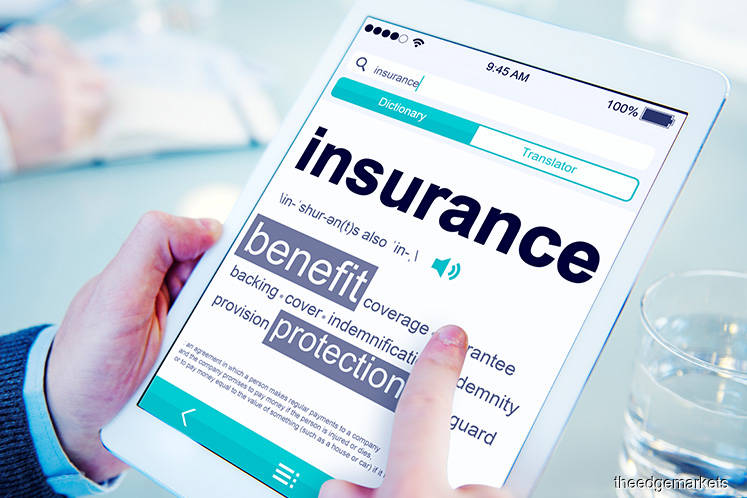 Insurance and takaful sector
Maintain positive: Based on Bank Negara Malaysia's (BNM) mid-year performance report, the foundational structure of the insurance and takaful industry continued to remain healthy, supported by a strong capital position and sound profitability. We noted that the sector's capital adequacy ratio (CAR) stood at 239.3% as of the first half of calendar year 2018 (1H18), growing by +630 basis points from 2017. Additionally, its financial strength was apparent through the stress test result, whereby the post-stress CAR stayed resilient above the regulatory minimum of 130%. Following this evaluation, we believe it signals a positive tone in the insurance and takaful business as it moves forward to grow premium income.
In terms of new business, life insurers and family takaful operators recorded a higher growth in premium at +7.7% year-on-year (y-o-y) in 1H18 (1H17: +6% y-o-y). This was driven by the rise in credit-related insurance and takaful products (for example, mortgage reducing term assurance and takaful insurance policies), on the back of higher housing loans disbursed. We are positive on the trajectory charted by life insurers and family takaful operators, in which new business premium continued to be uplifted by the resilient demand for life policies among domestic households. Moving forward, we expect wide headroom for further growth to remain due to the low penetration rate of insurance policies in Malaysia.
In the same period, we are encouraged to see more new protection term products being distributed through direct channels, growing faster at +12.3% y-o-y (versus +9.8% y-o-y in 1H17). While the introduction of direct channels was recently regulated in July 2017, this signalled a more meaningful progress for the sector given the lingering challenges in reaching wider and under-served domestic market. Recall that direct distribution channels refer to distribution of products through the head office and branch premises, or an online platform.
In the general segment, the medical and health segment has grown its gross direct premium by +9% y-o-y in 1H18, owing to the rising demand for group medical policies. Moving forward, we expect the continuous increase in medical and healthcare costs will continue to fuel the demand in the long term. Recall that Malaysia's medical and healthcare inflation is the highest in the region, growing by +11.5% y-o-y and +12.7% y-o-y, in 2016 and 2017 respectively. At this juncture, we believe it is important to point out that government is already mulling the possibility of raising consultation fees for medical practitioners. This will be applicable to private clinics and hospital with new charges ranging from RM30 to RM125. Assuming this will go through, we will not be surprised to see the demand for medical insurance policies rising, hence benefiting the sector.
While the offshore oil-related business segment only accounted for less than 5% of total gross direct premiums, we believe that there is a potential uptick in growth. This stems from the recovery of the global oil price, which has posted year-to-date (YTD) average growth of +25% y-o-y. Following this, our house view opines that there is a high possibility for oil companies to start rolling out new business activities, providing new opportunities for insurers to expand their income in this segment.
We are cognisant of the fall in overall profitability contributed by weaker investment returns in 1H18. Notably, this was in line with the negative performance of the domestic financial market post 14th general election. While this has weighed down earnings, we remain positive on the fundamental structure of insurers and takaful operators' investment, whereby blue-chip stocks continued to account for a significant portion of total equities. As such, we believe earnings will start to improve once clarity and confidence are gained from the new government. We noted that Budget 2019 will be announced in early November, which will provide more precision in the government's fiscal direction in the near term.
Overall, we believe the sector is optimised to make further gains on the back of strong capital position and huge protection gap in the population. Given our view, we are maintaining our stance with positive overtone on the takaful sector. We opine the underlying demand for takaful products will continue to be driven by: i) the continuous growth of Islamic financial products and services; and ii) under-tapped participation of non-Muslim market, which we believe will continue to outpace the growth of conventional insurance. Accordingly, we continue to favour Syarikat Takaful Malaysia Keluarga Bhd (TP: RM4.44) as our top pick. — MIDF Research, Sept 27