This article first appeared in Personal Wealth, The Edge Malaysia Weekly, on October 14, 2019 - October 20, 2019.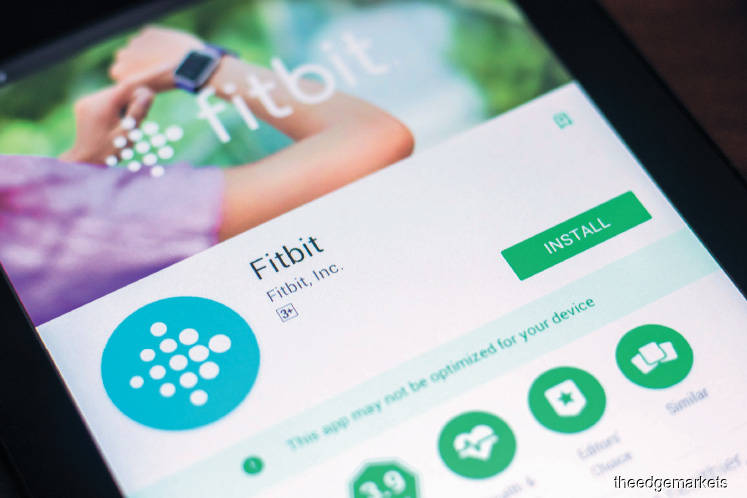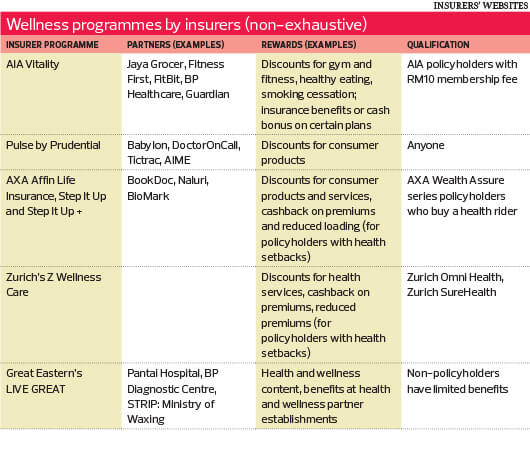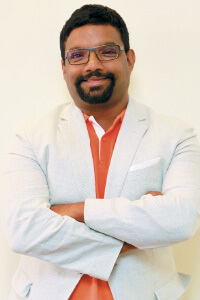 After nine months, if you hit all the goals, we will remove your loading and you are back in the system as a normal customer. This could represent a big savings for some customers. - Rohit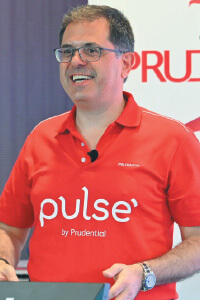 We are trying to create services that people will find useful. We want to increase the awareness of them to start looking after their health and well-being as well as the need to protect themselves and their families. - Nicandrou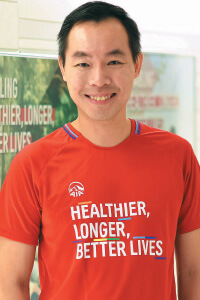 We no longer want to be a traditional insurance and takaful company that is only there for our customers during the bad times or for the just in case. - Heng
Some of us may associate insurance with death and illnesses or as something we think about once a year when the agent calls. But nowadays, insurers are trying to change that perception by promoting wellness programmes and incentivising policyholders to stay healthy.
This could come in the form of providing cashback to policyholders who track their activities with a wearable device and walk an average of 10,000 steps a day. It could also be in the form of discounts for gym memberships and health check-ups.
According to the insurers, the idea is to change the way people look at insurance, that it is no longer something that only offers benefits when tragedies occur. Instead, it offers "living benefits", where policyholders can get rewards and not just a payout if something happens to you.
This benefits policyholders who take proactive steps to stay healthy. Meanwhile, insurers benefit by getting healthy clients.
One insurer, AIA Bhd, provides an example of how it is trying to change the perception of insurance. "As an insurance company, we are also evolving. We no longer want to be a traditional insurance and takaful company that is only there for our customers during the bad times or for the just in case. Instead, we see ourselves as a health-influencing mobiliser in the daily lives of Malaysians, giving them the tools, knowledge and motivation to embrace a healthier lifestyle through AIA Vitality," says chief marketing officer Heng Zee Wang.
AIA was the first insurer in Malaysia to launch a holistic wellness programme, AIA Vitality, in 2016.
Technological advancements — in the form of connected wearable devices and telemedicine platforms, for example — have enabled insurers to offer these services. Another factor pushing insurers in this direction is the higher rate of non-communicable diseases (NCDs) globally such as heart disease, lung cancer and diabetes.
According to government data, NCDs cause 73% of the deaths in Malaysia. The silver lining is that these diseases can be prevented by lifestyle and diet changes.
"There is a growing need for these services as populations across Asia, including Malaysia, get older and lifestyles change [in terms of diet and activities]. NCDs are becoming more prevalent and there will be an explosion in healthcare costs," says Nic Nicandrou, chief executive of Prudential Corp Asia.
"Healthcare spend is already reaching US$1 trillion a year across Asia. It has been rising in double digits each year. Today, US$400 billion of that is paid out of pocket, which is astounding."
The insurer launched its Pulse health app in Malaysia earlier this year.
"We are trying to create services that people will find useful. We want to increase the awareness of them to start looking after their health and well-being as well as the need to protect themselves and their families," he adds.
Based on a quick search online, most of these wellness programmes offered by insurers in Malaysia are only open to policyholders, with the exception of Prudential. The rewards are mostly in the form of discounts for health check-ups, consumer products and services and grocery stores. For instance, AIA Vitality members can get a 10% discount off fresh fruit and vegetables at supermarkets such as Jaya Grocer, while others offer cashback or lower premiums if the policyholders hit certain fitness goals.
There are several benefits to this, especially for consumers with health setbacks, who could use this opportunity to reduce the loading on their premiums.  
"Today, if you have specific health conditions such as high blood sugar or high blood pressure within certain ranges, insurers either reject you or load your premiums. What we are trying to say is, we have to add loading to your premium — we have no choice — but we will give you a nine-month health transformation programme on which we have collaborated with two [digital] health firms," says Rohit Nambiar, CEO of AXA Affin Life Insurance Bhd.
He is referring to the insurer's Better Me programme, which provides rewards to policyholders who improve their health.
The health firms help participants achieve their predetermined health goals to improve their weight, cholesterol, blood pressure and blood sugar levels. After every three months, the participants are rewarded with cashback if they meet the goals.
"After nine months, if you hit all the goals, we will remove your loading and you are back in the system as a normal customer. This could represent a big savings for some customers," says Rohit.
Providing policyholders the option of reducing their premiums is an aspect that Prudential is exploring with Pulse. The insurer wants to use the service to remind the public that they can proactively improve the quality of their life.
"These are people who were not able to buy an insurance policy at an affordable price previously. Diabetic patients are a key example of this. Depending on their age and the underwriting of the policy, they may not get insurance or the premiums are very high," says Nicandrou.
"But if we can get them to follow a particular diet or course of exercise, which they comply with using an app or other services, we can provide them with insurance. Diabetic patients who look after their health are imminently insurable and should not be paying premiums that are too expensive."
Prudential currently does not have a module for diabetic patients but its digital health technology partner, UK-based Babylon, is developing it, he adds. Pulse users can get rewards such as discounts at partner merchants for hitting their fitness goals, but this does not translate into any cashback or premium reductions. The insurer is currently developing this module as well.
Personalising insurance with data
Offering these living benefits is just the beginning of the journey for the insurers. The apps and services allow them to engage with policyholders more frequently. These also enable them to understand the policyholders' needs at the different stages of their lives. In the future, this could lead to more personalised engagements or targeted solutions.
"The truth is, if you bought a policy when you were young, the circumstances could have changed. You may have bought your insurance with us when you were in your twenties and started work. Then, you got married and had children. We are increasingly looking at how we can continuously engage with customers throughout their life stages. Pulse is one way of doing so. Health is always evolving," says Prudential Assurance Malaysia Bhd CEO Gan Leong Hin.
The insurers emphasise that they will not have access to the personal health data of users unless they are given permission. For instance, Prudential only has access to the users' names and email. It cannot access their health assessments, medical prescriptions and telemedicine data.
Generally, behaviour-type data — such as the number of steps taken by a user, which can be used to claim rewards — is only collected with the user's consent. "The data is stored securely with complete adherence to local regulatory and Personal Data Protection Act requirements. All information captured is intended to help our members get a baseline for their health and work towards improving it. Thus, we will not use the data to disadvantage our members in any way, be it for insurance or takaful applications or claims decisions," says AIA's Heng.
With the anonymised and aggregated data in hand, insurers can create more targeted products in the future. Rohit draws a parallel with the telematics devices used for motor insurance.
"One of the things we can do with telematics is recreate an accident. We can check to see if the actual data is way off from the model. If so, then either the model is wrong or there is something fishy about the incident," he says.
The insurer can then train the model to be more accurate. The data collected can also help the company in fraud detection, he adds.
"If I know you are engaged enough with the company for me to say that you are a loyal, clean customer, we can create an automatic flag system [for fraudulent claims]. We will know the loyal customers whose claims are genuine and we do not have to subject them with the typical insurance processes. So, their claims process may become more efficient and easier," says Rohit.
This could lead to his vision of the future of insurance, which he says will be like paying for electricity. "Why should a customer pay [a fixed amount] at the beginning of the month? I would rather you charge me on a usage basis. For instance, [with telematics,] I charge you based on how you drive. Why should I pay each time for a service I may or may not use? I can see the future of insurance having a post-underwriting process," he adds.
How do the wellness programmes work?
The wellness programmes offered by insurers are integrated with the services of digital health providers and wearable devices. Here are some examples of the programmes.
Pulse by Prudential
This app has an artificial intelligence-driven health assessment tool and symptom checker, as well as an online consultation platform and health tips. It also has a dengue outbreak predictor function.
"The dengue outbreak predictor is very important. We pay about US$330 million in claims each year and dengue is the seventh largest in claims," says Nic Nicandrou, chief executive of Prudential Corp Asia.
"But it has the second highest cost. This tells you that once someone has contracted dengue, it is an expensive and onerous process to recover from it. It is not a surprise that the most commonly used aspect of our app is that function."
In the future, Pulse may include features to help users manage their wealth, he adds.
AIA Vitality
This programme allows members to earn points when they engage in healthy activities, such as doing online health assessments, attending health check-ups or exercising. The more points they earn, the greater the rewards they enjoy.
For example, a user with a Fitbit takes 7,500 steps a day and uploads the data to AIA Vitality. He earns a maximum of 50 points a day for the exercise session. AIA also rewards users who record more than seven hours of sleep using FitBit with up to 10 points a day.
"Oftentimes, people misunderstand and view AIA Vitality as a discount or loyalty programme. But that is not the case. AIA Vitality uses the principles of behavioural economics to promote healthy habits, which cut across physical and mental health, incentivising members with meaningful benefits and rewards for taking sustainable steps, however small, to improve their health and well-being," says AIA Bhd chief marketing officer Heng Zee Wang.
AIA Vitality members who own selected insurance or takaful plans, of which there are 15 currently, can enjoy extra insurance benefits or a cash bonus if they earn sufficient points. "Take A-Life Cancer360 [and its takaful equivalent]. Customers of this plan, who are also AIA Vitality members, will receive a cash bonus every year, starting at 20% of the annual premium. If they make an effort to improve their health and earn points to move to a higher AIA Vitality status, they can earn even higher cash bonuses in subsequent years — up to 50% of their annual premium," says Heng.
According to him, 100,000 members have taken 54 billion steps, tracked more than 2.6 million hours of sleep and saved a total of RM10.3 million by being on the programme since 2016.
"We have seen evidence of health improvements among our members over time. Specifically, we have seen a decrease in blood pressure, cholesterol levels and Body Mass Index scores, while some have managed to close the gap in their AIA Vitality age," says Heng.
AIA Vitality age refers to how old the body is compared with one's actual age.
"It has been very heartening to hear many stories from our members, whose lives have changed for the better after joining the programme. We are very pleased that AIA Vitality has changed the way people look at insurance. More importantly, it has given us the opportunity to connect with our customers in an even more direct, meaningful and impactful way than we could have imagined," he adds.
Step It Up and Step It Up+
Last year, AXA Affin Life Insurance Bhd launched Step It Up, a programme that rewards policyholders who achieve a step count daily target. This year, it launched Step It Up+, which has the Fitter Me and Better Me programmes.
Fitter Me, which is similar to Step It Up, rewards qualifying customers with cashback of up to 24% on their first year's annual premium. Better Me helps customers who are overweight, have high cholesterol, borderline high blood pressure and high blood sugar to improve their health. Customers who hit the targets for nine months can get cashback of up to RM600, with the loading removed. Non-monetary rewards for those on the Fitter Me programme are available via its partner, BookDoc.
These programmes are available to customers of AXA's Wealth Assure series with a health rider. The take-up rates for Step It Up and Fitter Me have increased 43% this year.
AXA Affin Life Insurance CEO Rohit Nambiar says the company is in a learning phase and will continue to explore other features. The Better Me programme is only for nine months because the first year is when behavioural change is crucial, he observes.
"You may ask, what if the customer goes back to his bad habits after a year? This is a leap of faith we are taking because we are engaging with you for nine months," says Rohit.
"If you take the short-term view, you will see it as an expense. If you take the long-term view, there will be three big benefits.
"First, I reduce my claims because the customers are healthier. Second, my customer stays with me longer and probably refers more people to me. Third, the customer is satisfied and may buy more products. It should be a win-win for both parties."