This article first appeared in Personal Wealth, The Edge Malaysia Weekly, on May 13, 2019 - May 19, 2019.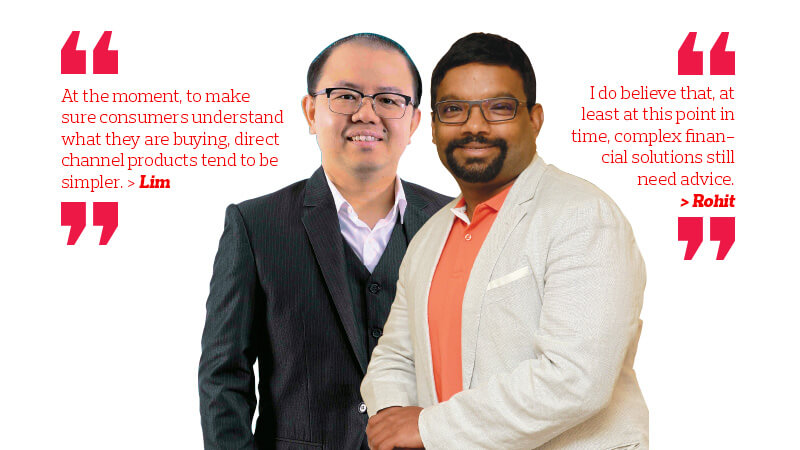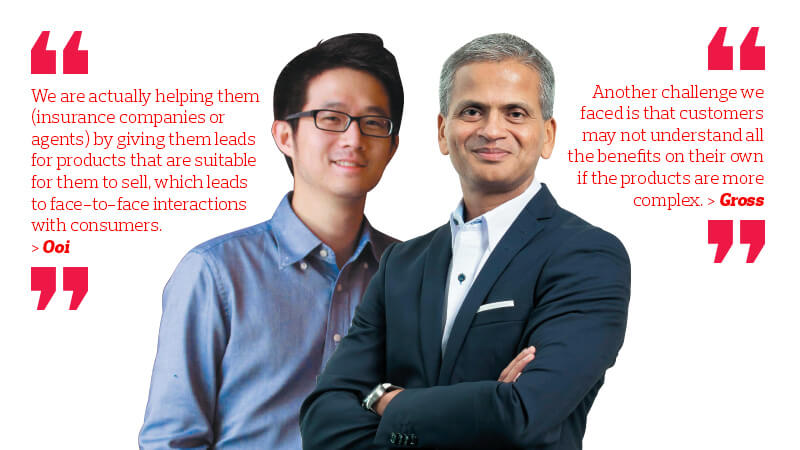 If you had looked at several insurers' websites last month, you would have noticed that a few term life, critical illness and medical products can now be purchased entirely online. And if you had looked closely, you would have seen that these products are different from those consumers typically buy from agents.
For starters, these products are simplified versions of traditional policies, according to industry players. That means the products may be less customisable, have narrower coverage and lower premiums. Also, customers are required to renew some of them annually. These products are commission-free and do not require the services of an agent.
For context, this push to make insurance products available via direct distribution — such as online channels and branch walk-ins — come from the central bank, which is eager to reduce the cost of purchasing insurance and increase the nationwide penetration rate. Bank Negara Malaysia had required insurers to provide critical illness and medical products on direct distribution channels by March this year. The same requirement was made for pure protection term life products in July 2017.
"At the moment, to make sure consumers understand what they are buying, direct channel products tend to be simpler. There is also a certain cap for the coverage amount and you will not see complex features such as investment [elements]," says Jason Lim, chief marketing officer at Manulife Insurance Bhd.
"When it comes to products from agents or those sold through bancassurance, you can choose from many different options. For these, you certainly need professional advisers or consultants to guide you to determine what you need."
Manulife began selling its online term life product since June 2017 and its medical plan last December on a separate website, www.manulifenow.com.my. Its critical illness product is currently only available over the counter at their head office or branches.
The same goes for Allianz Life Insurance Malaysia Bhd, whose online products also differ from those sold by agents, according to CEO Joseph Gross. The company began selling its critical illness product online in March. Its direct medical pure protection product has been available online since July 2017.
"As direct products are sold without an agent, the products available online are designed for easy understanding with simplified underwriting. We will continue to review the products available online and the trends in customer needs to ascertain what we should be offering to online customers," says Gross.
The process of purchasing insurance is simpler for products sold on direct channels. This means they may not require medical check-ups and have fewer underwriting questions.
"We are aware of the fact that certain aspects of the underwriting process for proposals submitted via direct channels, such as going through medical check-ups, is a challenge. We overcame that by designing simplified underwriting," says Gross.
"Another challenge we faced is that customers may not understand all the benefits on their own if the products are more complex. Hence, we developed product benefits that are simple enough to ensure customers understand what they are purchasing."
In the same vein, AXA Affin Life Insurance Bhd launched its eMedic product in April last year. Consumers can purchase the medical insurance product online after answering three simple questions. CEO Rohit Nambiar says his team narrowed down the underwriting questions to the three most effective and relevant ones for the product.
AXA's medical card, term life and
CancerCare products can be purchased entirely online. The products offered online have very clear conditions as to when the policyholder can make a claim, says Rohit.
"For instance, with the term life product, if something happens to the person, the beneficiary can be compensated up to RM500,000. With the e-Medic product, once a person is hospitalised, we provide coverage of up to RM100,000. For cancer, we make payments at various stages of the process, from early detection to treatment and recovery of up to RM140,000."
"Online assistance is also available to plunge the gap between conventional insurance and online insurance. "Atom" (chatbot) and "Ask Michelle" (virtual assistant) will assist customers in going through the whole buying or claims journey."
Meanwhile, complex agency products require more research and advice. "For example, we have a legacy protection product called AXA Create, which has multiple investment options. You can choose from multiple funds and it has costs associated with withdrawals and fund switching," says Rohit.
"If the customer says he is ready to buy this product online, why not? But at this point in time, this kind of customer wants to talk to someone, go through the policy and understand everything before doing so."
Lucas Ooi, co-founder and director of insurance at Jirnexu, which runs comparison website RinggitPlus, has the same view. Not all products on RinggitPlus can be bought entirely online. Some of the more complex ones still have to be sold through agents.
"We are actually helping them (insurance companies or agents) by giving them leads for products that are suitable for them to sell, which leads to face-to-face interactions with consumers. That is because some products are complicated," says Ooi.
Why is there a difference?
The difference is in part driven by feedback from the type of customer who prefers to buy insurance through direct channels, says Rohit. "Based on our studies, this customer segment wants lower coverage because they are younger and the sum assured is smaller.
"For example, someone earning RM2,000 a month cannot afford an investment-linked product that costs RM300 a month. But if I tell them I can cover them for RM50 a month, for a RM100,000 product, they can afford it."
He adds that normal exclusions — that is, an item not covered by the insurance policy — still apply.
Another reason for the difference comes from the challenges insurers face in putting these products online. Some of these are very complex and consumers may not fully understand the terms and conditions before purchasing, say insurers.
"To be honest, I do not see how I can sell my legacy protection products online without some customer coming back and saying they did not know some element was there. That is because there are so many elements in the products. Your insurance purchasing process may take up to 40 minutes. If it takes that long, people will not do it," says Rohit.
Some life insurance products also involve questions that the consumer may find too personal to divulge online. "At this point in time, we are trying to keep our process simple, where it only involves health declaration questions. No medical report needs to be uploaded. But if we feel there is a need to introduce such features, it is doable. It is just that we want to go with a simpler version at this stage," says Lim.
But will there be a time when complicated products can be sold online? Rohit believes so, as he has seen it done in countries such as China and India. But Malaysia is not quite ready for that yet, he observes.
"I do believe that, at least at this point in time, complex financial solutions still need advice. But I do not know what will happen tomorrow. Who thought I would be selling medical insurance online in Malaysia last April?" says Rohit.
Investment-linked insurance products, for instance, are sold online in some countries. "But you need to simplify these. You cannot put an agency product online. It does not work right now because there are too many moving parts and regulations. There are also all the changes we have to do regarding the allocation rate, sustainability rating and communications," he says.
Could customers be underinsured?
Many of the consumers buying insurance online are young, according to Lim, Ooi and Rohit. Lim finds that many of those who buy Manulife products online are new customers. Meanwhile, Ooi has observed that many of those on RinggitPlus are buying their first insurance product. "The benefit of these products is that they are so affordable that theoretically anyone should be able to purchase them," he says.
But if the products sold online have limited coverage, will these first-time buyers be underinsured? And, without an agent to remind them, will they remember to renew their policies?
The insurers say they have tools to prompt customers on these and other matters. This could be through calls that connect them to agents, who can also upgrade the customer's coverage.
Rohit says Bank Negara requires insurers to include a needs calculator online to help consumers find a suitable product for them. He sees online insurance channels not just as a tool to bring new customers on board but also to educate the public on insurance.
"What is their first need? If something happens to them, they will be taken care of. The second need may be that their family or loved ones are also taken care of. You could have those needs covered online. It is just that they may not have some of the more 'fancy' needs covered today," says Rohit.
"This is about ensuring that we are giving the customer the right coverage. And for that, I am giving them a needs calculator, with which they can input data and figure things out. This is for customers who are more aware. For those who are not, we are happy to help [in other ways]."
Ooi observes that some customers may let their policies lapse because they cannot afford to continue paying the premiums. Jirnexu is trying to solve this problem by using the credit data of its customers to build a model that can inform insurers of their customers' ability to pay. It can also help insurers target customers more accurately and offer them financing solutions.
"We are testing to see whether there is any correlation between insurance and credit. Someone with good credit should theoretically be able to keep paying, whereas someone with bad credit may have a higher likelihood of lapsing," says Ooi.
Making it easy to buy online
Third-party comparison websites, such as RinggitPlus, and insurers are using technology to make the process of purchasing insurance easier. For instance, AXA has two chatbots on its website to answer enquiries. One is operated by an agent and the other is a machine.
"A lot of the digitalisation that we have done is on the claims side, thanks to robotic processes and automation. We are very aggressive on this. We also have a platform where customers can submit claims through an app or email," says Rohit.
Meanwhile, RinggitPlus is working with some insurers to allow direct purchase of policies on its platform. According to Ooi, it already has one product with Allianz on the platform. There are several products with other insurers in the pipeline.
"The challenge now is to see whether we can change the mindset. Yes, you can find the product on RinggitPlus. But how do you get to the next step? How do you determine if you really need this product and whether you can afford it? And can you get it at RinggitPlus?" says Ooi.
RinggitPlus also has an artificial intelligence-assisted chatbot on its platform to answer enquiries.
The future of digital insurance
According to insurers, the majority of insurance products are still sold via agents. The online channel is small but growing, given the rising interest among the younger generation. Insurers are building out their digital channels to prepare for the future and penetrate markets that have few agents.
In the bigger picture, digitalising the process of buying insurance goes beyond merely enabling online transactions. Rohit Nambiar, CEO of AXA Affin Life Insurance Bhd, thinks that insurance will be more bite-sized in the future. That means insurance products could be more customised to suit a person's needs. It can also be done easily online.
"Insurance in its current form is too complex. And as it becomes more bite-sized, it can be made more transactional. When it is more transactional, it can be done online. For example, if you just want coverage for three out of the 36 critical illnesses offered in a medical product, the insurer can do it for you," says Rohit.
Insurance payments could become like paying an electricity bill at the end of the month, he adds. "For example, you walked 10,000 steps for 20 days this month. Based on that, your premium will be this much. It will be revealed at the end of the month, based on the results tracked by your wearable device."
This is similar to what is being done in motor insurance, where telematics devices track driver behaviour and adjust the premiums accordingly. Despite all these changes, Rohit still sees a role for advisory channels such as agents, who will also work with digital tools. "I believe that digital is the future and advisory channels will go through digitalisation," he says.
Lucas Ooi, co-founder and director of insurance at Jirnexu, which runs comparison website RinggitPlus, has similar views on how wearable technology — for instance, Fitbit — will transform digital insurance. "I see the market evolving to a point where data, rather than past actuarial models, will determine pricing for life and medical cards. If I could track your health and how far you run every day, that data can be converted into premium adjustments," he says.
Some insurers are already dabbling in this area. For example, AXA has partnered digital health companies, such as BookDoc and Naluri, to help its policyholders improve their health outcomes.
"But the ultimate goal is to see if we can find a way to use real-time data to price life or medical insurance premiums. That is where we can start seeing value in digital channels. You could not have got this data without technology and now, you can do the entire process online," says Ooi.
Instead of having a medical check-up every year, the consumer can track his health every day through a wearable device or smartphone, which can provide insurers with more consistent data. "That is potentially where there will be a big change in how products may be sold. It may not be sold through a typical channel, but through the product you buy. For example, if you buy this watch, you can track your health and your reward may be free medical coverage," says Ooi.