This article first appeared in Capital, The Edge Malaysia Weekly, on June 15, 2020 - June 21, 2020.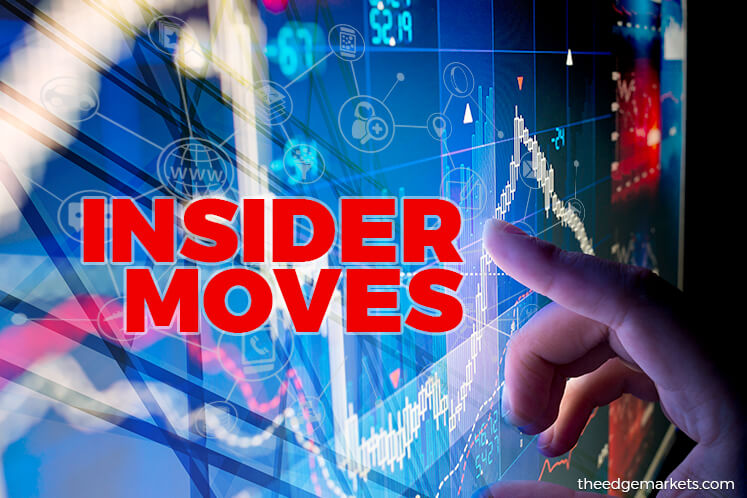 Notable filings
BETWEEN June 1 and 5, notable shareholding changes in companies listed on Bursa Malaysia included that at ACE Market-listed integrated education services provider Eduspec Holdings Bhd.
In a filing with Bursa Malaysia on June 1, Eduspec says Singaporean firm T2S Pte Ltd briefly surfaced as a substantial shareholder with 133.333 million shares, or a 6.67% direct stake, on May 29 after converting redeemable convertible preference shares (RCPS) to ordinary shares.
However, on the same day, T2S dumped the entire block of shares on the open market and hence ceased to be a shareholder of Eduspec.
In an interview with The Edge early this year, Eduspec CEO Lim Een Hong said the group plans to create an edutainment ecosystem, which will eventually include an outdoor edutainment theme park, licensing and retail stores.
Over at property developer Global Oriental Bhd, executive director Othman Mohammad and his business partner Lee Kwee Siong ceased to be substantial shareholders on June 5 after their private vehicles, Duta Kembang Sdn Bhd and Insan Mayang Sdn Bhd, offloaded a total of 81.442 million shares off market.
The buyer of the shares is likely to be Datuk Freddy Tan Eng Beng, the managing director of non-listed property firm Akisama Group, who emerged as a substantial shareholder of Global Oriental on June 5 after acquiring 81.442 million shares, or 17.91% equity interest, in the company. The transaction price, however, was not revealed.
Ministry of Finance (MoF)-owned Urusharta Jamaah Sdn Bhd (UJ), which has been in the spotlight lately for actively divesting its shares in listed companies, is no longer a substantial shareholder of Hap Seng Plantations Holdings Bhd.
UJ, which is tasked by the MoF to oversee the non-performing assets of Lembaga Tabung Haji, had on May 29 sold 27.07 million shares, or a 3.38% stake, in Hap Seng Plantations in a direct business transaction.
The buyer of this block of shares is Hap Seng Consolidated Bhd, the controlling shareholder of Hap Seng Plantations with a 56.42% stake.
Meanwhile, the Employees Provident Fund (EPF) ceased to be a substantial shareholder of property developer Mah Sing Group Bhd after divesting 4.406 million shares, or a 0.18% stake, on May 29.
The retirement fund still owns an estimated 117.87 million shares, or a 4.85% stake, in Mah Sing.
Notable movements
ACE Market-listed Solarvest Holdings Bhd saw its share price double year to date to close at RM1.49 last Wednesday, giving the company a market capitalisation of RM582.029 million.
On June 4, locally listed building materials distributor Chin Hin Group Bhd divested 20 million shares, or a 5.12% stake, in Solarvest off market. Chin Hin still owns a 28.5% stake in the solar power specialist.
In August 2017, Chin Hin bought a 45% stake in Atlantic Blue Sdn Bhd (ABSB) — a turnkey engineering, procurement, construction and commissioning (EPCC) solution specialist that designs, procures, installs and commissions large-scale solar (LSS) projects — for RM24.75 million.
Solarvest was created to be the listed vehicle and holding company of ABSB, and in November last year, listed on Bursa Malaysia.
Over at Pelikan International Corp Bhd, the stationery maker saw its share price rebound 10.5 sen or 48% from its year-to-date low of 22 sen on March 19. It closed at 32.5 sen last Wednesday, valuing the company at RM196.042 million.
A filing with Bursa Malaysia on June 5 shows that Auctus Ventures Ltd, an offshore company incorporated in the British Virgin Islands, ceased to be a substantial shareholder of Pelikan after disposing of 3.188 million shares, or a 0.52% stake, in the open market on June 3.
Between May 29 and June 1, Auctus Ventures had divested 4.598 million shares in total, or 0.76%.
It is estimated that the offshore firm still owns 28.714 million shares, representing a 4.76% stake in Pelikan.