This article first appeared in Capital, The Edge Malaysia Weekly, on April 26, 2021 - May 02, 2021.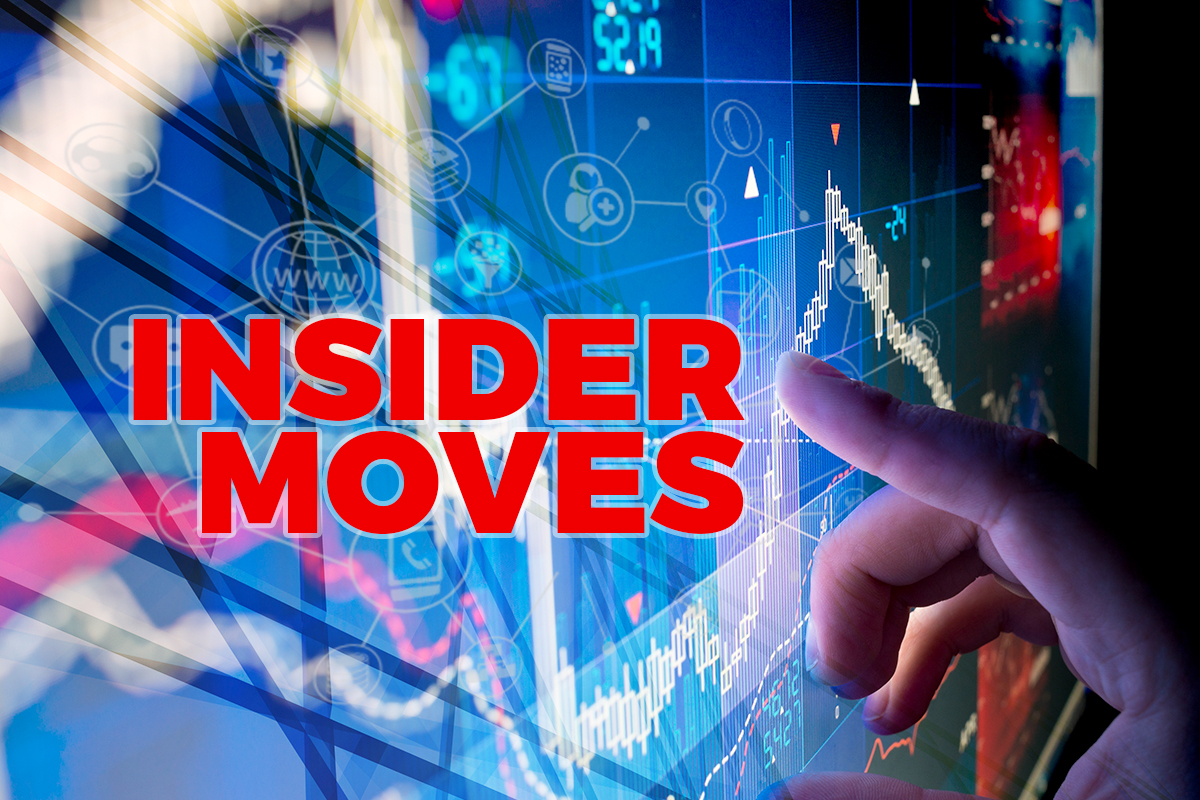 Notable filings
FROM April 12 to 16, notable shareholding changes at Bursa Malaysia-listed companies included those at point-of-sale systems provider Cuscapi Bhd.
During the week in review, bourse filings showed its executive chairman Datuk Jayakumar Panneer Selvam had mopped up more shares of the loss-making company on the open market. He acquired a total of 13.34 million shares in five blocks at prices ranging from 24.33 sen to 29 sen per share for a total of RM3.65 million.
The transactions take Jayakumar's total direct shareholding in Cuscapi to 62.08 million shares, or 7.23%. He also holds an indirect stake of 15.94%, or 136.93 million shares.
Over at Hap Seng Consolidated Bhd, Hong Kong-based Lei Shing Hong Investment Ltd is no longer a substantial shareholder of the diversified conglomerate after selling its entire 11.27% stake, or 280.68 million shares, to An Soon Unity Inc on April 15. The transaction price was not disclosed, but Hap Seng's share price closed at RM8.37 on that day.
Lei Shing Hong emerged as a substantial shareholder of Hap Seng on Feb 26, 2015, with a 17.01% stake. Lei Shing Hong Group is one of the world's biggest dealers of Mercedes-Benz cars.
Dolomite Corp Bhd saw the emergence of a substantial shareholder in Baldesh Singh, through his shareholding in Euroway Construction Sdn Bhd. Euroway acquired 68.53 million shares, or an 11.6% stake, in Dolomite through a private placement exercise on April 12.
Because of the dilution of shareholding arising from the private placement, Harun Ibrahim — via his private vehicle Peninsular Concord Sdn Bhd — ceased to be a substantial shareholder of Dolomite, which has interests in building material manufacturing, construction and property development.
Harun had emerged as a substantial shareholder in January last year after acquiring a 9.09% stake in the company in an earlier private placement exercise.
During the week in review, ACE Market-listed Focus Dynamics Group Bhd lost a substantial shareholder when a prime brokerage client, through Swiss investment bank UBS Group AG, disposed of 50.08 million shares in the food and beverage operator on April 9. The stock closed at 50 sen that day.
The prime brokerage client had emerged as a substantial shareholder of Focus Dynamics on April 1, after acquiring 32.85 million shares, to bring its total shareholding under UBS to 338.23 million, or 5.39% equity interest.
Last month, Focus Dynamics bought a 30% stake in LKL International Bhd — which is involved in the manufacturing of medical and/or healthcare beds, medical peripherals and accessories — for RM37.5 million.
After just four days, Bluemount Investment Fund SPC ceased to be a substantial shareholder of Industronics Bhd, which manufactures electronics and microprocessor-controlled products, following the disposal of its entire 18% stake, or 29.65 million shares, on the open market on April 9.
Mega Sun City Holdings Bhd announced on April 12 that Wong Kim Pau had emerged as a new substantial shareholder of the ACE Market-listed project management service provider on April 9, after acquiring 36.32 million shares via a private placement. This raised his shareholding in the company to 51.32 million shares, or a 10.7% stake.
Notable movements
Press Metal Aluminium Holdings Bhd's share price had risen 6.1% to RM5.40 on April 16 from RM5.09 on April 12. The stock had surged 178% in the past year, closing at RM5.26 last Tuesday to give the aluminium extrusion company a market capitalisation of RM42.16 billion.
Rising aluminium prices have contributed to the positive investor sentiment towards Press Metal. Base metal prices surged in the second half of 2020, with aluminium currently trading at about US$2,300 per tonne. In an April 6 report, Kenanga Research said that with the current supply-demand dynamic, prices are expected to go higher.
"We remain upbeat on the price prospects, as the current price is still 13% below the recent high of US$2,540 per tonne in April 2018. The 10-year mean of aluminium prices is US$1,900 per tonne," it added.
Press Metal had just completed a one-for-one bonus issue of 4.04 billion new shares to reward its shareholders. Last month, it said it was anticipating its Phase 3 smelter to operate at full capacity in the second half of this year, which will increase its smelting capacity by 42% to 1.08 million tonnes per year, thereby cementing its leading position as the largest aluminium smelter in Southeast Asia.
The share price of Transocean Holdings Bhd has skyrocketed of late. The stock is up 154% year to date after closing at RM1.98 last Tuesday, valuing the transport and logistics company at RM105.37 million.
The counter had hit limit up for two consecutive trading days, resulting in Bursa freezing its upper limit price at RM1.53 on April 16. On April 20, the company was slapped with an unusual market activity (UMA) query by Bursa, owing to the sharp rise in the price and volume of its shares.
In reply, the company said it was unaware of any reasons for the UMA, but pointed to its proposed acquisition of 40% equity interest in Enfrasys Solutions Sdn Bhd for RM20 million, to be satisfied via the issuance of 20 million Transocean shares at an issue price of RM1 per share. This is part of its plans to diversify its business to include systems integration and software engineering works.
The company had also proposed to undertake a private placement of up to 10% of its issued shares to raise RM3.12 million for the capital expenditure of its logistics services segment.