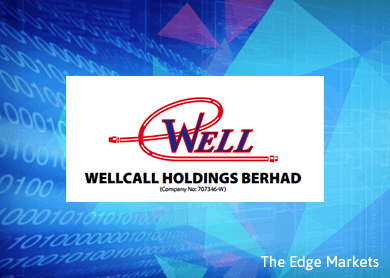 Wellcall Holdings Bhd
WE are highlighting Wellcall (Fundamental: 3/3, Valuation: 2.1/3), again, as a beneficiary of the falling ringgit and commodity prices.
The ringgit is now at its lowest level against the US dollar since the currency peg in 1998. Meanwhile, a broad range of commodities, from energy to metals and agriculture, are buckling under the pressure of sluggish global economic growth and rising supplies.
To recap, Wellcall manufactures industrial rubber hoses used across a broad swath of the economy — for air and water, welding and gas, oil and fuel, automobile, shipbuilding as well as food & beverage sectors. It has charted strong growth over the past 5 years.
The company exports more than 90% of its products. It also stands to benefit from lower raw material costs — the average bulk latex prices are now hovering near their lowest levels since May.
Net profit for 1HFYSept2015 expanded almost 40% to RM19.9 million on the back of a 18.2% increase in revenue to RM81.9 million, boosted by lower raw material costs, favourable forex and economies of scale.
A strong balance sheet and steady cashflow from operations has enabled Wellcall to reward shareholders with generous dividends. From FY2010 to FY2014, dividends increased from 4.4 sen to 8.3 sen (adjusted for 1-to-2.5 share split in 2014), with payout ratio averaging 96.7% — well above its minimum dividend payout policy of 50%.
The company has maintained a debt-free balance sheet since FY2006. As at end-March, Wellcall has marginal borrowings of RM2.3 million and net cash of RM34 million, down from RM41 million at end-FY2014. The decrease in cash is due, primarily, to its new factory, which is located about 1km from existing factories.
The additional capacity, which is expected to commence production in July/August, will underpin future growth. Phase 1 and 2 will boost total installed capacity by 70% to 56,100 tonnes from the existing 33,000 tonnes, including the doubling of capacity for mandrel hose, Wellcall's core product.
This article first appeared in digitaledge Daily, on August 28, 2015.