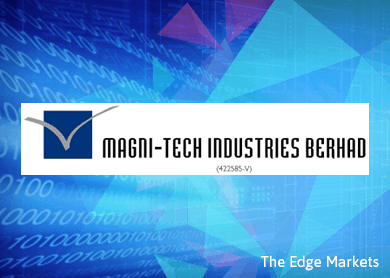 Magni-Tech Industries Bhd
MAGNI-TECH (Fundamental: 2.8/3, Valuation: 2.4/3), a contract manufacturer for global sportswear leader Nike, was first recommended by InsiderAsia back in October 2014 as an undiscovered, undervalued stock. Its shares have done well since, up 39% to current price of RM3.95. We continue to like the stock, for both its solid fundamentals and growth potential.
Magni-Tech diversified into garment manufacturing in 2006 and has, since then, recorded 10 years of uninterrupted earnings growth. Today it is one of the largest sport apparel manufacturers in Malaysia — about 96% of its FYApril2014 garment revenue was derived from Nike.
Over the past five years, turnover has expanded by CAGR of 13.7%. In FY15, net profit jumped an outsized 24% to RM52.1 million on the back of 10% sales growth. The higher margins were attributed to economies of scale, increased investment income as well as foreign exchange gains. About 70% of its plant and machinery have been depreciated over the years.
Accordingly, ROE has also been on the rise, from 11.4% in FY11 to 21.7% in the latest FY15.
The company generates strong free cashflow yearly, on the back of steady cashflow from operations and modest capital expenditure. As a result, cash pile has been growing. Net cash currently stands at RM69 million.
This enables the company to gradually raise dividends. In tandem with its earnings growth, Magni-Tech's annual dividend payments have been on an uptrend since FY06.
It proposed a final dividend of 3 sen and a special dividend of 7 sen, bringing up total dividends for FY15 to 15 sen per share. This translates into a relatively generous yield of 3.8%. With dividend payout ratio at just 31% of net profit, there is room to further raise dividends.
Valuations are undemanding at a trailing 12-month P/E of 8.2 times, compared with peer Prolexus' 12.1 times.
This article first appeared in digitaledge Daily, on August 18, 2015.