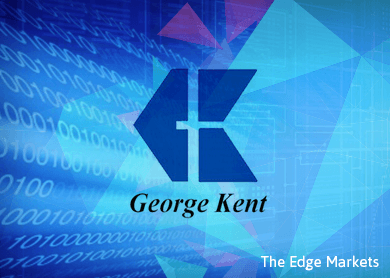 GEORGE KENT (M) BHD
GKent (Fundamental: 1.4/3, Valuation: 1.4/3) is an engineering specialist, with two core businesses — metering (manufacturing, trading, export of water meters) and engineering (infrastructure construction and investment), which accounted for 27.4% and 72.6%, of total revenue in FYJan2015, respectively. 
Revenue more than tripled from RM152.2 million in FY2012 to RM506.3 million in FY2014, while earnings almost doubled from RM19.5 million to RM36.2 million. In the latest FY2015, revenue and earnings fell to RM353.2 million and RM28.1 million, respectively, due, in part, to completion of contracts related to the Pahang Selangor Raw Water Transfer and Panching Water Treatment Plant.
We believe GKent will continue to do well based on its track record and ability to win projects. For instance, the company — which specialises in water-related projects — made inroads into the transport and railway construction sector when its joint-venture with Lion Pacific was awarded the RM1.08 billion Ampang Line LRT Extension project in July 2012. The project is targeted for completion by end-2016.
In October 2014, it secured the Kuala Lipis Hospital Phase 2 project worth RM57 million from the Ministry of Health.
GKent and its partner, MRCB, is one of six companies short-listed to be the project delivery partner for the RM9 billion LRT 3 project. The project award is expected by mid-2015.
On the manufacturing front, the company is in the midst of doubling its water meter production capacity.   
It has a healthy balance sheet, with net cash of RM107.8 million or 36 sen per share, equivalent to 30% of its current share price at RM1.19. Book value stands at RM0.96 per share.
Excluding cash, the stock is trading at modest single-digit trailing 12-month P/E of 9.1 times. 
Dividends for FY2015 total 5.3 sen per share, including yet to be paid final dividend of 2.1 sen per share, translating into fairly attractive yield of 4.5%.
This article first appeared in The Edge Financial Daily, on May 14, 2015.